Reality Winner seeks to complete sentence in home confinement amid coronavirus concerns
Winner has served 34 months of a 63-month sentence. There have been numerous other similar requests throughout the U.S. criminal justice system.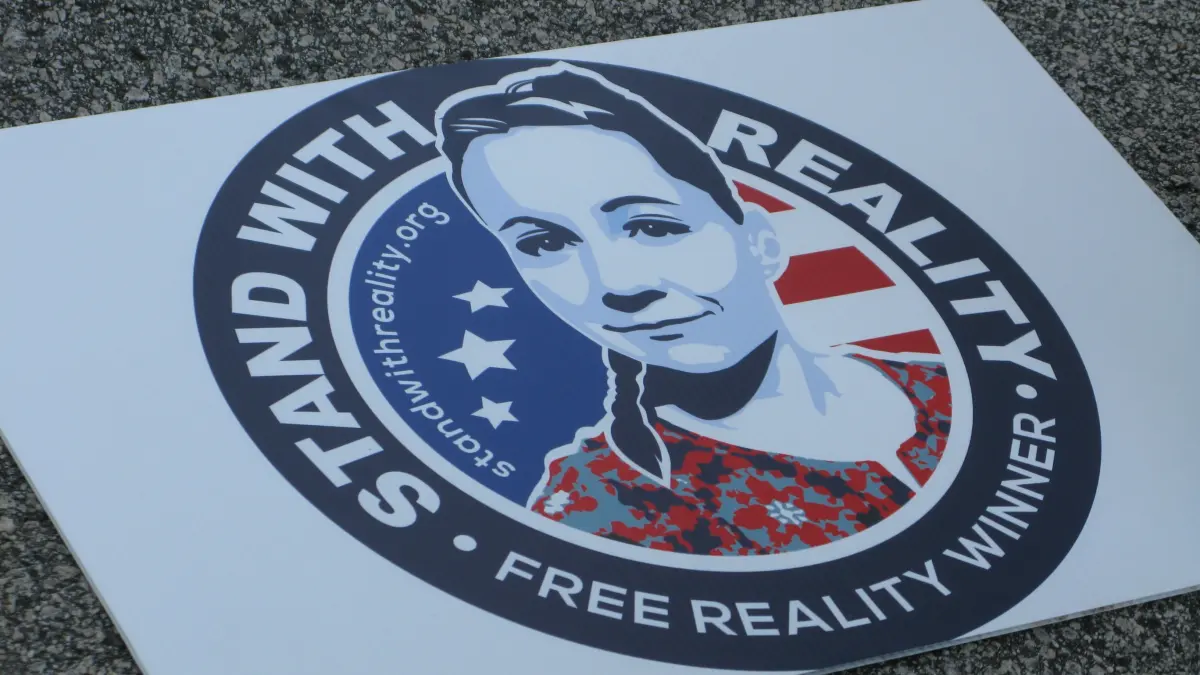 A former U.S. government contractor who pleaded guilty to leaking a classified intelligence report on Russian government interference is asking a federal judge to allow her to serve the remainder of her prison sentence at home over concerns about contracting COVID-19.
Reality Leigh Winner told a Georgia court on April 10 she suffers from a respiratory illness and bulimia nervosa, sicknesses that she said could make her especially vulnerable to contracting the coronavirus behind bars. In August 2018, a court sentenced Winner to five years and three months in prison, at the time the largest sentence ever for disclosing national security secrets to the media. Now, her attorney argues that COVID-19, which is spreading through U.S. prisons, presents an "extraordinary and compelling" reason to release Winner to home confinement.
"A prison inmate like Reality cannot 'shelter in place' and avoid contact with others," wrote defense attorney Joe Whitley in the new memo. "Instead, she is stuck in a densely populated breeding ground for the disease."
The April 10 filing coincides other similar requests from others throughout the U.S. criminal justice system concerned about catching the coronavirus in jails or prisons. Aleksandr Zhukov, the accused ringleader of a cybercriminal operation, last week asked a judge in New York to release him on medical grounds. Meanwhile, judges also have agreed to delay sentences for recently convicted defendants, sometimes for months.
Winner, a 28-year-old Air Force veteran, was working as a linguist for Pluribus International Corp., a government contractor when she was accused of leaking a top-secret U.S. intelligence report to reporters. The Intercept has reported that she was arrested for providing its reporters with a report that provided details about a Russian hacking effort that targeted U.S. voting infrastructure.
The secret document, from the U.S. National Security Agency, detailed how Russian military hackers launched a cyberattack against one American voting software vendor, and sent phishing emails to more than 100 local election officials just days before the 2016 election, as The Intercept reported in 2017.
Winner has served 34 months of a 63-month sentence, according to her attorney. She likely will serve at least 85% of that 63-month sentence if she receives full credit for good behavior in prison.
Her defense team says Winner has been examined by doctors who determined she does not represent a threat to herself or others if she's released, and cites the nonviolent nature of the offense in advocating for her continued confinement at home.
"To prolong her incarceration further would be to impose a sentence 'greater than necessary' to comply with the statutory purposes of punishment," the argument goes on.
The filing is available in full below.
[documentcloud url="http://www.documentcloud.org/documents/6838107-Winner.html" responsive=true]