Reality Winner seeks clemency for leaking NSA report on Russian hacking attempts
Winner was sentenced in 2018 after she allegedly mailed classified information from the NSA.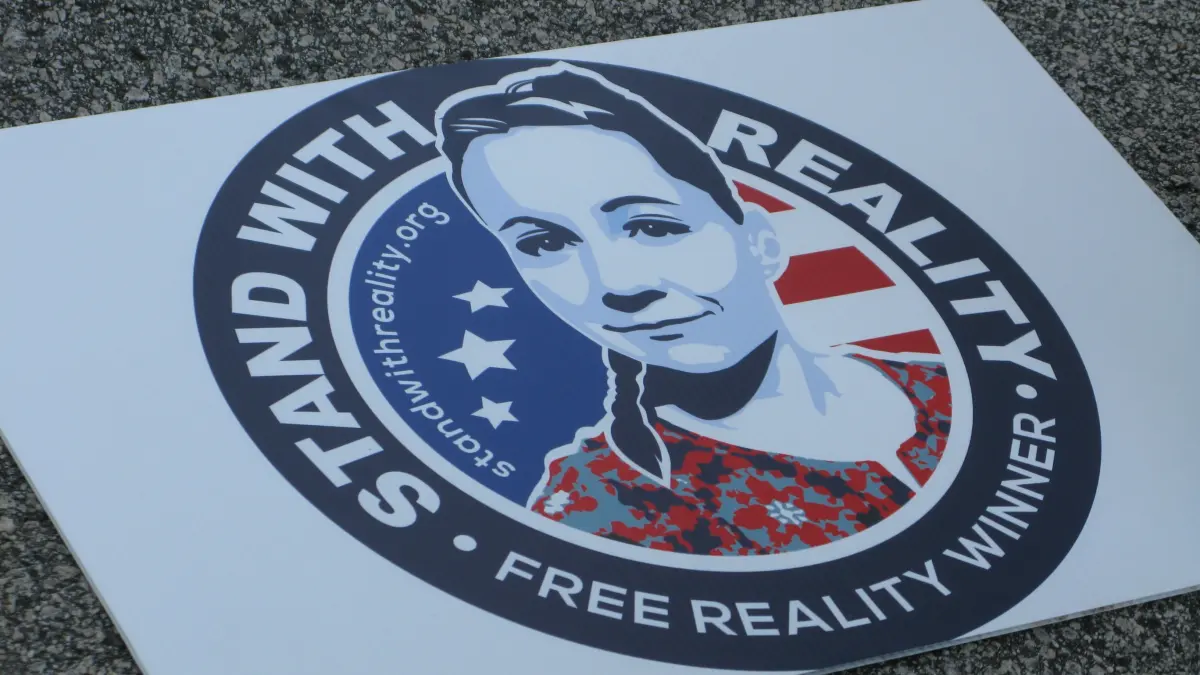 Former National Security Agency contractor Reality Winner is asking President Donald Trump to grant her clemency after she was sent to prison for leaking government secrets about Russian hacking.
Winner was sentenced in 2018 after she allegedly mailed classified information from the NSA to The Intercept that explained how Russian hackers sent spearphishing emails to a voting software supplier and local election officials prior to the 2016 elections.
Winner pleaded guilty at the time, and was sentenced to more than five years, the longest-ever term imposed by a federal court in a case of leaked government information to the media.
Winner and her lawyer, who has submitted a formal petition for commutation at the Department of Justice, are asking Trump to "do the right thing" and "forgive our truth tellers" in the midst of foreign attacks against the U.S. political processes.
"Our country was attacked by a hostile foreign power," Winner's attorney, Alison Grinter, said Monday. "Our national healing process cannot begin until we forgive our truth tellers and begin the job of rebuilding what was taken from us: election security, accountability for those who endeavor to undermine our democracy, and safeguarding the American right to government by and for the people. None of this can begin in earnest while we are still punishing those who tell us the truth."
Trump has expressed disapproval of her sentencing before, noting in 2018 that he thought her actions were "small potatoes," and has, on multiple occasions, indicated he has doubts about the intelligence community's assessment that Russia interfered in the presidential election of 2016.
The intelligence community assessed in 2017 that Russia was behind efforts to interfere in the 2016 presidential election.
Prosecutors have said Winner's leak put national security at risk, as the information she shared revealed sources and methods behind intelligence gathering.
The intelligence community is once again warning that Russia and other adversaries may seek to interfere in the 2020 presidential elections. Already, Iranian actors have targeted Trump's presidential re-election campaign, according to Reuters.