Former NSA contractor Reality Winner loses appeal, will remain imprisoned
Winner was convicted in 2018 of illegally leaking top secret information to a news organization.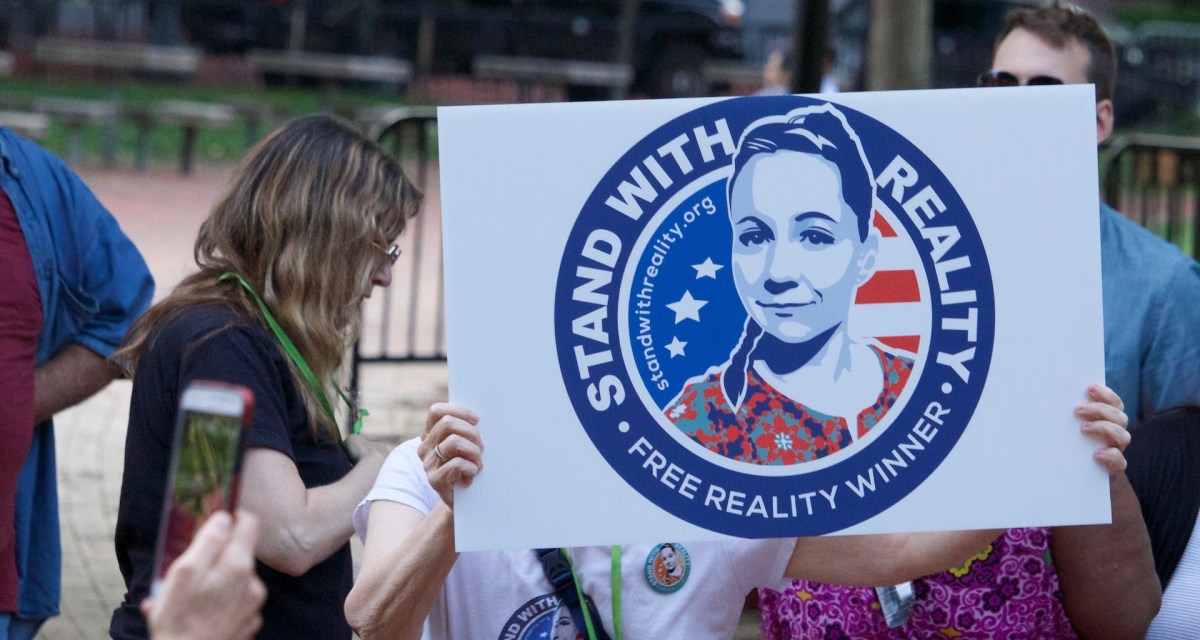 The former National Security Agency contractor convicted in 2018 of illegally leaking top secret information to a news organization will remain in federal prison after an appeals court upheld a ruling against a compassionate release amid the COVID-19 pandemic.
The eight-page opinion Monday from the U.S. Court of Appeals for 11th Circuit backed an earlier ruling that lawyers for Reality Winner had not sufficiently shown that her medical conditions or prison conditions justified an early release. The appeals court didn't rule on the merits of Winner's argument — it simply said the lower court had considered her request properly.
"After careful consideration and with the benefit of oral argument, we conclude that the District Court did not abuse its discretion in denying Ms. Winner's motion," Monday's opinion says. "Because we resolve her appeal on this basis alone, we need not (and do not) address Ms. Winner's other arguments."
In early April, Winner, now 29, had filed a motion for compassionate release with the U.S. District Court for the Southern District of Georgia, saying that she suffers from depression and an eating disorder, and that COVID-19 related prison lockdowns affected her ability to cope with those conditions, thus making her more susceptible to further illness. The district court rejected Winner's motion without holding an evidentiary hearing.
Winner was working as a linguist for Pluribus International Corp., a government contractor, when she was accused of leaking leaking a report on Russian interference in U.S. elections. The Intercept published details from the document but says it did not know the exact source. Afterward, Winner was arrested and pleaded guilty to violating the Espionage Act.
Some have branded Winner a whistleblower, given that the leaked document expanded the publicly available information about the Russian threat to elections at a time when the White House was claiming it was a hoax.
Winner is serving her 63-month prison sentence at Federal Medical Center Carswell in Fort Worth, Texas, where it was reported this summer that she and about 500 other detainees had contracted COVID-19. She could be released by November 2021.
Her lawyers have noted that she is a nonviolent first offender who admitted her mistake. Those arguments and others weren't enough to persuade the district court.
"Winner has not carried the burden of demonstrating that her specific medical conditions under the particular conditions of confinement at FMC Carswell place her at a risk substantial enough to justify early release," U.S. District Judge J. Randal Hall wrote in April, in rejecting Winner's motion. "In fact, the court is constrained to observe that Winner is in a medical prison, which is presumably better equipped than most to deal with any onset of COVID-19 in its inmates."
U.S. courts have been hearing many requests like Winner's this year as the COVID-19 pandemic rips through prison populations. In some cases, motions for compassionate release do succeed: Late last week a federal judge in Virginia sent a native of Kosovo back to his home country after the convicted hacker argued for his release.