NSA contractor indicted for fudging timesheet
It's an extremely rare charge.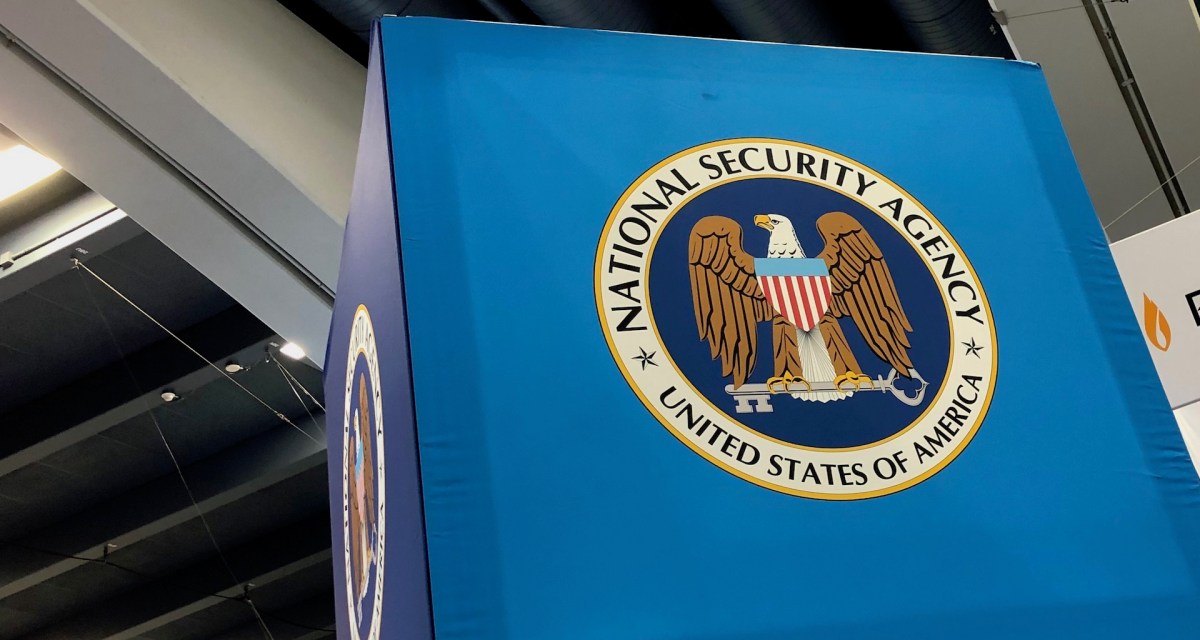 A contractor who has been working at the National Security Agency since 2017 has been charged with five counts of falsifying her timesheet, according to an indictment filed in the U.S. District Court of Maryland.
The contractor, Melissa Heyer, allegedly filed hours claiming to have been working in a sensitive compartmented information facility (SCIF), meant to function as a highly classified work environment, when she was actually elsewhere. She allegedly filed these false claims on five separate occasions between May 2017 and July 2018.
The false work Heyer claimed to have completed amounted to the government paying her and her company $100,000 in all, the indictment claims. The wages she falsely claimed to have earned amount to more than $7,000, according to the indictment.
It wasn't immediately clear if Heyer had admitted to the allegations in a review of her activity, or whether she denied or sought to cover it up.
The NSA rarely pursues criminal charges over false timesheets or labor charges, according to Bradley Moss, an attorney who specializes in national security law.
"Ordinarily speaking, allegations of time card discrepancies (if not outright fraud) are derived from internal audits and investigations," Moss told CyberScoop. "In the overwhelming number of occasions, the agency will notify the individual in writing of the findings and offer an opportunity to correct or clarify the facts. If the discrepancies can't be rectified, financial restitution is often sought. In 13 years, I have rarely seen criminal charges brought. That they were done so here is no doubt due to the enormity of the alleged fraud."
In a similar indictment from 2016, a U.S. Army Intelligence officer employed as a security guard for the Department of Defense was charged for falsely claiming she was at work when she was actually elsewhere, resulting in a $40,000 loss to the government. Penn also allegedly lied about the timeline of her wrongdoing. She ultimately pleaded guilty and was sentenced to one month in prison and fines worth $40,000.
The NSA's Office of the Inspector General periodically releases data on false claims and false labor charges. Over the period from October 2018 to May 2019, the Investigations Division of the inspector general's office identified 11 claims that included possible violations of criminal law, including the submission of false timesheets and contractors submitting false labor charges. In the half-year before that, there were eight such cases.
In both instances, the inspector general said those cases would likely be handled administratively and not criminally.
While the NSA's inspector general has referred at least five cases to the U.S. Attorney for the District of Maryland in the last two years, some of those have not been accepted for prosecution, according to the NSA's most recent inspector general reports.
Heyer claims to currently be employed at Booz Allen Hamilton on LinkedIn, but she left the company in February of 2015, a person familiar with the matter told CyberScoop.
Heyer could face a maximum penalty of up to five years in prison for each charge, although it is possible they could run concurrently.
You can read the full indictment below.
[documentcloud url="http://www.documentcloud.org/documents/6562126-Document-6.html" responsive=true]