Lawyer for alleged Methbot boss Aleksandr Zhukov wants case dismissed amid coronavirus concerns
The request comes after a federal judge ordered thhe release of another defendant from the same facility.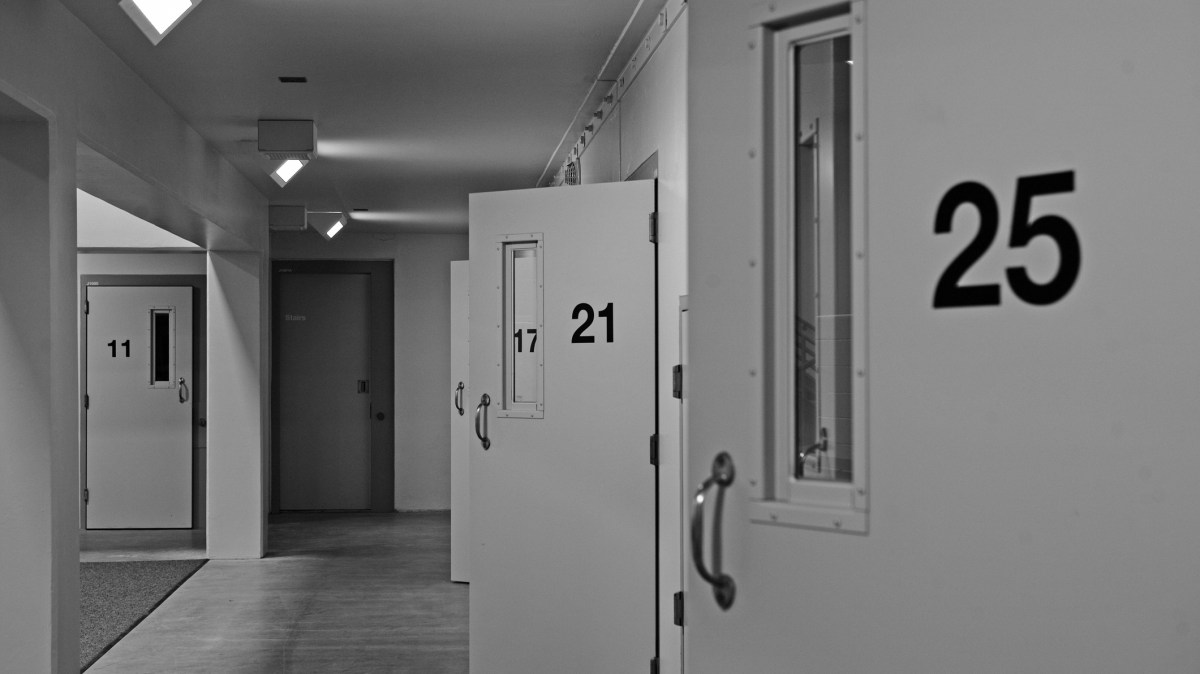 The attorney for the accused ringleader of a $29 million cybercrime scheme is asking a U.S. federal judge to dismiss the case because the defendant is at risk of contracting COVID-19 behind bars.
Aleksandr Zhukov's lawyer argued in a court filing that U.S. authorities should release his client, who is currently incarcerated at the Metropolitan Detention Center (MDC) in New York City, in part because he is accused of a nonviolent crime.
Zhukov is scheduled to stand trial for allegedly directing an international advertising fraud ring in which scammers have admitted using a range of known hacking techniques to commandeer victims' computers to view internet ads. Two members of the so-called Methbot/3ve conspiracy have pleaded guilty, while Zhukov has maintained his innocence in the effort to defraud victims out of $29 million. He has spent more than a year in the federal jail, where 14 inmates have tested positive for COVID-19, according to Zhukov's attorney.
"Circumstances have drastically changed since Mr. Zhukov was arrested and detained on the government's request for extradition in 2018," defense counsel Andrew Frisch wrote in an April 8 filing.
"The MDC is in crisis because prisons by definition lack the capacity for the social distancing currently deemed essential," he went on. "The lives of the inmates are at risk from each other, the officers and the vendors who come and go, and inherently inhospitable conditions in which hygiene and living space are necessarily at a premium."
As the head of an apparent advertising network called Media Methane, Zhukov convinced marketing companies that his company would deliver ads to legitimate human users. Instead, prosecutors say, Media Methane charged ad companies to deliver ads to computers under Media Methane's control, and sold bot traffic to other ad networks to falsify traffic.
Law enforcement arrested him in Bulgaria in 2018, and he was extradited to the U.S. in January 2019. Three months later, Zhukov asked the court to appoint a new attorney and described himself in a letter to a judge as a "weaponless soldier in front of a tank with name [sic] FBI."
The Bureau of Prisons has acknowledged the coronavirus pandemic, ordering federal inmates to be isolated in their cells for two weeks to mitigate the spread of the virus. Meanwhile, local lawmakers have serious concerns about the situation at MDC, where soap is in short supply and symptomatic correctional officers are instructed to report to work, according to a letter from Rep. Nydia Velazquez.
Attorney General William Barr ordered the Bureau of Prisons last week to expand the pool of inmates eligible for early release from federal custody, particularly at facilities where the number of coronavirus cases has grown. In March, a federal judge ordered the release of an accused drug dealer with underlying medical conditions from the Metropolitan Detention Center in over concerns the man was at risk of exposure.
Zhukov has not met with his defense attorney since late February, Frisch states in the letter filed Wednesday. MDC officials have prohibited in-person attorney visits, and the resulting phone calls have proved insufficient because scheduling is unpredictable and allotted time does not provide an opportunity to discuss the "voluminous" evidence in the case, Frisch said.
"Mr. Zhukov is a foreign national extradited here on the assumption that the United States would accommodate him humanely and afford him various guarantees, including the right to counsel, speedy trial and due process," the letter stated. "Whether or not the United States is at fault for catastrophic failures to foresee and plan adequately for the current pandemic, it cannot under the current circumstances ensure Mr. Zhukov's well-being[.]"
Jury selection in Zhukov's trial is scheduled to begin on April 27, though the pandemic has resulted in major delays in the U.S. court systems. U.S. attorneys, the defense team and Judge Eric Komitee have participated in telephone conferences in the weeks before the trial.
The filing is available in full below.
[documentcloud url="http://www.documentcloud.org/documents/6834225-Zhukov-Seeks-Dismissal.html" responsive=true]