Admitted Russian scammer Aleksei Burkov sentenced to 9 years by US court
The sentence caps years of international negotiations, and legal wrangling.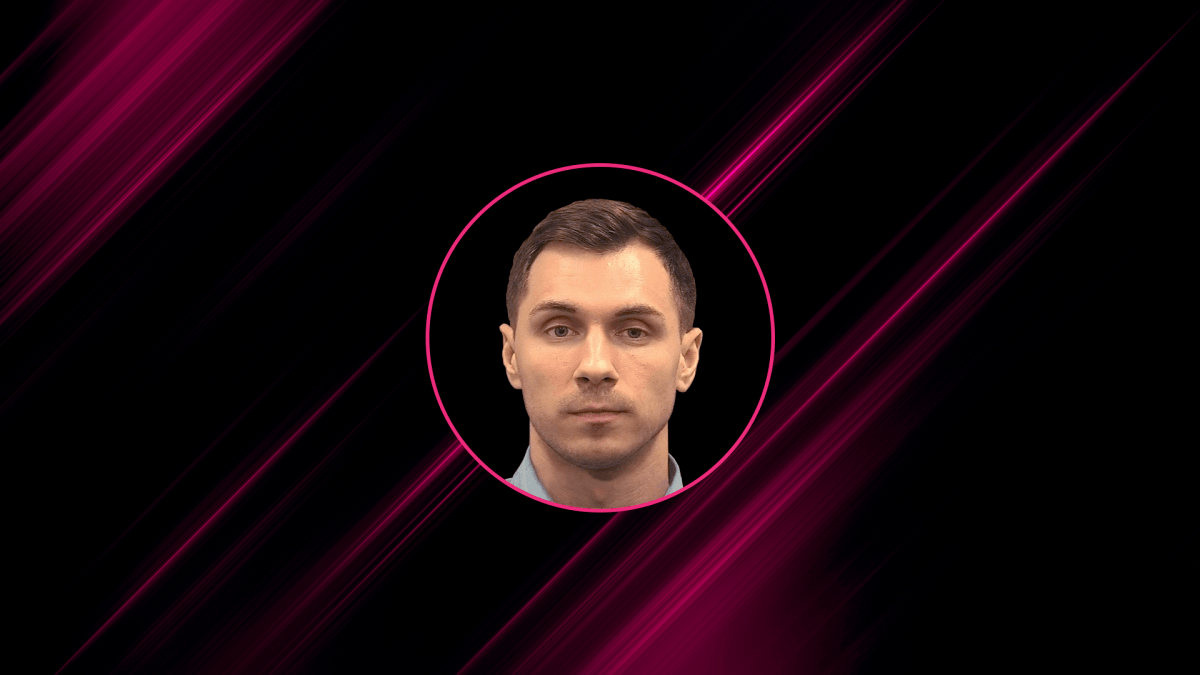 A U.S. judge has sentenced an admitted Russian scammer to nine years in prison, marking the likely end of a years-long legal saga that has involved secretive cybercriminal forums, high-level political negotiations and a proposed prisoner swap.
Aleksei Burkov, 30, appeared in federal court in Alexandria, Va., to hear his sentence. The normally clean-cut Burkov appeared unshaven and with longer hair and wearing a mask as he spoke to the court through a translator.
"I repent for my actions and regret my behavior in the past," he said in a low voice. "In my childhood I met some hackers and I chose the wrong path. Only in jail did I realize how much of a wrong path my life took."
The 108-month sentence will incorporate time already served, meaning Burkov likely will spend another four and a half years in prison before he is released.
The Russian man pleaded guilty in January to access device fraud and conspiracy to commit computer intrusion, identity theft, wire and access device fraud and money laundering in connection with his involvement in two cybercriminal forums. U.S. prosecutors accused Burkov of operating two web forums; one that facilitated more than $20 million in credit card fraud and another invite-only club where "elite cybercriminals" gathered to share stolen information and pool their resources.
On the Cardplanet forum, Burkov oversaw the sale of numbers from more than 150,000 hacked payment cards, U.S. prosecutors said in January. The Direct Connection forum, meanwhile, served as a more specialized Russian-language site where hackers "could meet in a secure location," which charged $5,000 to enter. That more elite marketplace included offerings like a database of 191 million records about Americans, including names and birthdates.
"They were heavy, heavy into cybercrime," one former U.S. official not authorized to speak on the record previously told CyberScoop. "He was involved with a network of Russians who were trying to monetize everything they were doing."
Burkov had faced a maximum of 15 years in prison. Defense attorneys had requested no more than seven years in a prior letter to the court, citing the more than four years that Burkov has spent behind bars, and saying the defendant "has the ability to have a successful recovery" from his life of crime.
"He's already been incarcerated for a long time," defense attorney Gregory Stambaugh told CyberScoop ahead of the court hearing.
Burkov was extradited to the U.S. in November 2019 from Israel, where he was arrested at the Ben-Gurion Airport near Tel Aviv in 2015.
The case attracted international headlines as the U.S. and Russia competed in Israeli courts for extradition rights over Burkov. As it became clear that judges would rule in favor of the U.S., Russian authorities in April 2019 arrested an American-Israeli woman, Naama Issachar, who had no connection to the Burkov case. Isaachar, at 26 years old, was accused of carrying marijuana through Moscow's Sheremetyevo airport and quickly sentenced to more than seven years in a Russian prison.
Meanwhile, Burkov had begun to exhaust his appeals trying to stop extradition to the U.S. In October, Russian state media outlets suggested the Kremlin might consider freeing Issachar in exchange for custody of Burkov. Issachar's family also told the New York Times it had begun receiving WhatsApp messages from an individual claiming to be Burkov's friend, who said the fate of the two prisoners was intertwined.
Russian President Vladimir Putin and Israeli Prime Minister Benjamin Netanyahu discussed the matter on at least two occasions, as Israeli media had reported. Putin ultimately pardoned Issachar in January, sending her home roughly a week after Burkov pleaded guilty to some of the charges against him in a Virginia courtroom.
Sean Lyngaas contributed reporting.