Don't let election-themed misinformation fool you. Here's what to watch out for.
Americans have faced a deluge of questionable information for weeks, but a larger onslaught may be ahead.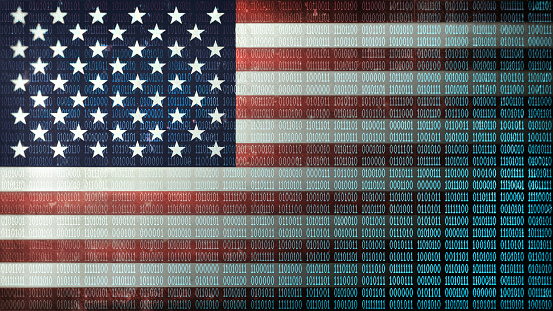 Whether it's Russian trolls or verified Twitter accounts spreading disinformation during the current political moment almost is besides the point.
Four years after Russian operatives aimed to influence the 2016 election in favor of President Donald Trump by spreading lies on social media, a large range of groups, lawmakers and influential political voices have been amplifying false claims in to boost their own political goals ahead of the 2020 elections. U.S. voters are bombarded with misinformation prior to Election Day in the form of social media posts, text messages, robocalls and tweets from President Trump and his campaign staffers. There's also been threatening emails traced to Iran, and recent reports of how a Russian agent sought to sway political opinion in the U.S.
While many could feel a sense of whiplash from the onslaught of manufactured narratives, academics and social scientists are advising Americans to be careful, and fact-check claims about the election, voting processes, and any political candidate, particularly if the allegations are outrageous.
After all, the pace and volume of misinformation is only going to increase in the days after Nov. 3, experts say.
"Don't fall for these attempts designed to distract, sensationalize, and confuse," Chris Krebs, the director of the Department of Homeland Security's Cybersecurity and Infrastructure Security Agency, said in a recent tweet. "Ultimately they're trying to undermine your confidence in our voting process."
What to watch for
Experts are warning Americans should be skeptical of unverified reports of violence or COVID-19 spreading at the polls in the days ahead, as well as reports of long lines, malfunctioning voting machines, and premature or unfounded claims of victory, as well as efforts to sow doubts about results. For months, Trump has claimed, without evidence, that mail-in ballots are linked to widespread fraud, and on Monday told supporters he can only lose the swing state of Pennsylvania if the election "is taken from us," when that is not the case.
The ferocity of such claims is only likely to increase in the days after Election Day, according to Kate Starbird, an associate professor at the University of Washington.
Americans should especially be prepared to be confronted with unverified claims of fraud because "people are already sort of primed to believe … narratives of voter fraud and delegitimization," Starbird said on a call with reporters Tuesday hosted by the Election Integrity Partnership (EIP), a coalition of academics and researchers.
The EIP says people should also be cautious to avoid amplifying messages they may receive from acquaintances suggesting a "friend" or "friend of a friend" has experienced an issue with voting or a mail-in-ballot, for instance, which may sound credible but typically are false.
Be patient
Trump has suggested that the winner of this year's presidential election should be declared on Election Day, despite the likely delays in counting ballots.
Meanwhile, several lawsuits aiming to prevent election workers from counting ballots after Election Day in key swing states, such as in Pennsylvania, have raised concerns that Republicans are laying the groundwork to declare a winner prematurely or declare results illegitimate. Even after the Supreme Court denied a request to stop Pennsylvania officials from counting ballots before Nov. 6, three days after Election Day, a Trump campaign staffer has spread incorrect claims to the contrary.
By law, several states can take weeks to declare final vote tallies. The deadline for absentee ballots in North Carolina, another battleground state, is Nov. 12.
Social media companies are scrambling to flag election-related falsehoods before they can reach large audiences, though recent events have only demonstrated the scattershot nature of their approach. Facebook said in October it would limit the spread of a dubious New York Post story that Trump operatives have tried to use as political dirt. Twitter, meanwhile, banned links to the same story, and locked the New York Post's official Twitter account, only to relent after criticism from Republicans.
Now, Twitter says it will remove or label tweets that include unverified claims of election rigging, ballot tampering, claiming a political victory before election results are certified and inciting unlawful conduct to prevent a peaceful transfer of power or orderly succession.
Look out for paranoia
Nathaniel Gleicher, Facebook's head of cybersecurity policy, cautioned that even spreading news about identified information operations could be damaging, especially if they are not having much impact to begin with.
"Overstating the importance of these campaigns plays into the hands of malicious actors, whether foreign or domestic, and we should not take the bait," he said during a call with reporters Tuesday.
Tonya Ugoretz, the deputy assistant director of the FBI's Cyber Division, says Americans should prepare to not know the results on election night and to reference official sources of information, such as local election officials, for details.
"What we … don't want to do is give our foreign adversaries the opportunity to provide disinformation, to sow discord, to introduce doubt by implying that any delay past election night is somehow an indicator of something nefarious. That's not the case," Ugoretz told CyberScoop in a recent interview. "The bottom line is Americans will need to be patient."