US sanctions Russian agent for 2020 election interference efforts, alleged IRA trolls
The Treasury Department is sanctioning four Russia-linked individuals for their efforts to interfere in the 2020 U.S. presidential elections and U.S. politics.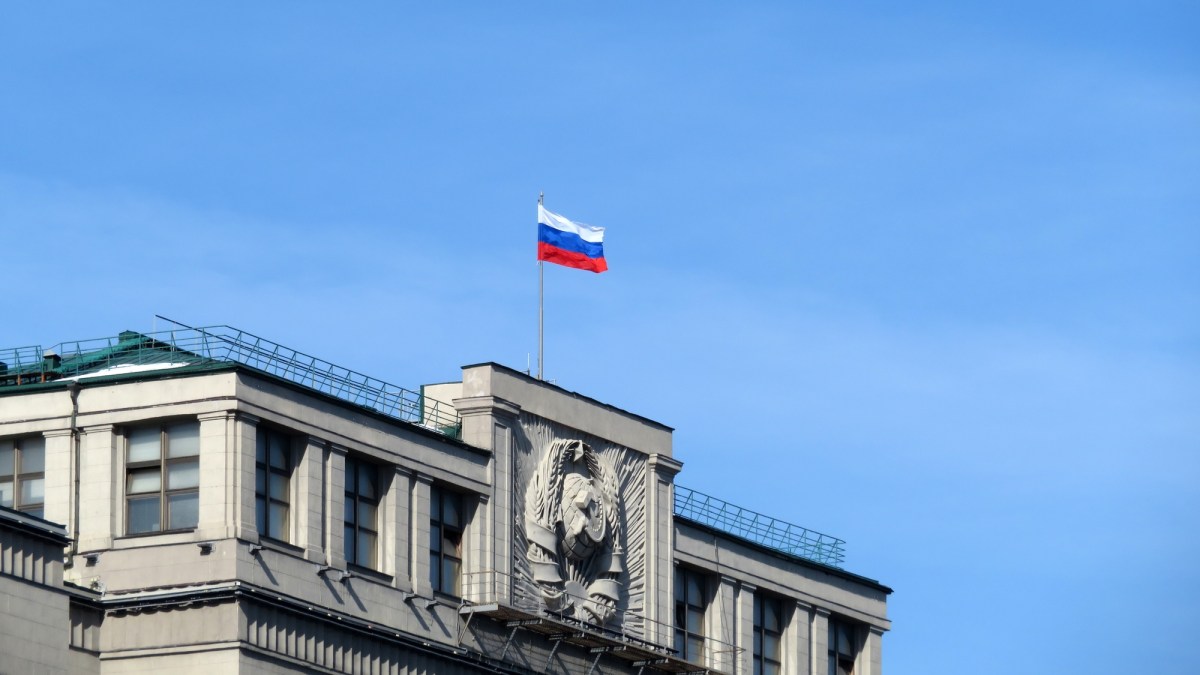 The Trump administration sanctioned four Russia-linked individuals for their efforts to interfere in the 2020 U.S. elections, the Treasury Department announced Thursday. The Department of Justice has also charged one of the sanctioned individuals in relation to his alleged involvement in a Russian political interference operation.
The Treasury's Office of Foreign Assets Control (OFAC) is specifically sanctioning Andriy Derkach, a Ukrainian politician who has been an "active Russian agent for over a decade," for his efforts to interfere in the 2020 U.S. presidential elections in the U.S., it said in a release.
Derkach waged a covert influence campaign that relied on edited audio taps and other materials meant to discredit U.S. officials, and sway public opinion, prior to Election Day, according to the Treasury Department.
"Derkach has directly or indirectly engaged in, sponsored, concealed, or otherwise been complicit in foreign interference in an attempt to undermine the upcoming 2020 U.S. presidential election," OFAC said in the release.
OFAC is also sanctioning three members of the Russian government's social media troll farm, the Internet Research Agency, which has interfered in previous U.S. election cycles — Artem Lifshits, Anton Andreyev, and Darya Aslanova. Lifshits has been charged for his alleged involvement in a Russia-based program aimed at electoral and political interference, the DOJ announced Thursday.
As a result of the sanctions, Americans are generally prohibited from engaging in transactions with the four individuals. Business with entities that are 50% or more owned by the individuals is also blocked.
"Russia uses a variety of proxies to attempt to sow discord between political parties and drive internal divisions to influence voters as part of Moscow's broader efforts to undermine democratic countries and institutions," the Treasury said in a release. "In the United States, Russia has used a wide range of influence methods and actors to target our electoral process, including targeting U.S. presidential candidates."
The announcement comes one week after 11 Democratic Senators urged the Trump administration to sanction individuals or entities involved in efforts to interfere in the presidential elections, including Russian individuals. They specifically identified Derkach's apparent efforts to influence politics in the U.S., including allegations that he, in recent months, shared recordings mean to appear critical of Democratic presidential nominee Joe Biden. The tapes appeared to be an effort to expose his role in the U.S. government's effort to tamp down on corruption in Ukraine, and although they did not reveal any new information, Derkach also is accused of running other operations to smear Biden's name.
The Trump administration has recently come under fire for the way it is interpreting and sharing information gleaned from intelligence on Russian efforts to interfere in the 2020 presidential elections. A senior Department of Homeland Security official accused the acting DHS secretary of directing him to withhold intelligence about Russian election interference for fear it would make President Donald Trump "look bad," according to a whistleblower complaint made public Wednesday. The acting secretary, Chad Wolf, had also allegedly ordered the DHS official to begin reporting on threats from China and Iran.
But national security officials have raised questions in recent days about whether the administration has inappropriately elevated interference threats from China, according to Politico.
The Office of the Director of National Intelligence issued a statement last month saying that while Russia wants to "publicly denigrate" Democratic presidential candidate Joe Biden, China "prefers that President Trump — whom Beijing sees as unpredictable — does not win reelection," and Iran wants to undermine Trump.