Twitter introduces banner debunking voter misinformation
Twitter is launching a feature to debunk misinformation about voting, but experts have questions about its effectiveness.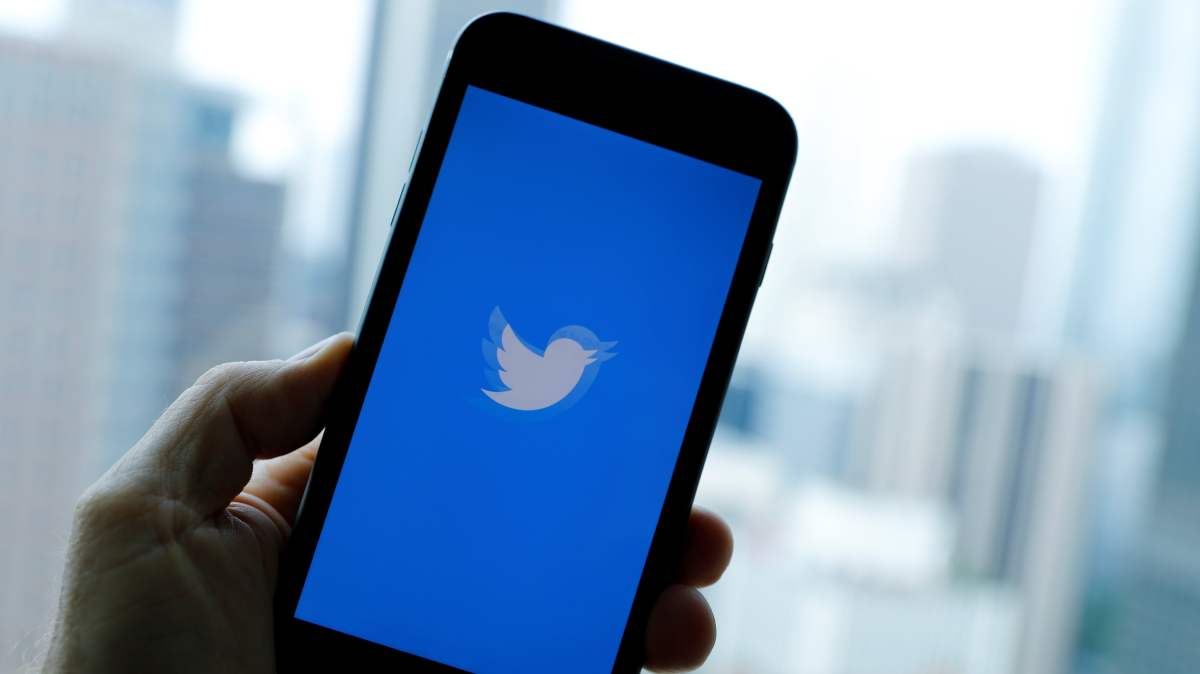 Twitter launched a feature on its platform Monday that seeks to debunk misinformation about voting in a last minute effort to inform users of weaponized information operations.
The feature, which appears as a a banner that greets Twitter users at the top of their feeds, already had a message for American voters Monday: People are spreading misinformation about election fraud and voting by mail.
"You might encounter misleading information about voting by mail," the banner reads. "Election experts confirm that voting by mail is safe and secure, even with an increase in mail-in ballots. Even so you might encounter unconfirmed claims that voting by mail leads to election fraud ahead of the 2020 US elections."
President Donald Trump has claimed without evidence that voting by mail is linked with fraud, when in reality mail-in ballot fraud-related cases are extremely rare.
The announcement of the Twitter feature is just the latest effort from social media companies to tamp down on misinformation ahead of Election Day in the U.S., although the late hour at which Twitter introduced the banners prompted doubts about how effective they will be.
In other efforts to limit the spread of misinformation, Twitter has also recently been prompting users to read articles before sharing them, or to add their own analysis in quote tweets rather than just allowing users to retweet without checking the information they're amplifying. The move comes in the wake of Twitter and Facebook working to limit the spread of the controversial New York Post story on Hunter Biden, which the FBI is now investigating for possible links with Russian influence campaigns.
Twitter is branding the effort as a "prebunk," meaning it is getting ahead of the misinformation it will share in the banners, according to NBC News, which first reported on the banners. But misinformation on the subject of one of its first banners — fraud related to mail-in ballots — has been spreading for months.
Jiore Craig, a vice president at research consulting firm GQR, says while the effort is welcome, it is clear that Twitter is playing catch up on misinformation.
"Given Twitter has been aware of well-resourced disinformation campaigns targeting our voting process that have been running for months and months, we can't let them claim they've done all they can to 'prebunk,'" said Craig, whose firm is advising Democratic campaigns on information operations this cycle. "But it's important and positive that they are acknowledging their unique ability to get factual information in front of voters in anticipation of future false or exaggerated claims aiming to breakdown trust in the democratic process."
Although the announcement comes just 10 days before Election Day, U.S. intelligence officials have been warning that people may seize on delays in counting votes this year to spread disinformation and influence operations related to the election's results beyond Nov. 3.
Twitter did not immediately return request for comment about how long the debunking banners will remain on the platform.
With or without this Twitter policy, social media companies will no doubt continue to face disinformation operations after Election Day, says Graham Brookie, director and managing editor of the Atlantic Council's Digital Forensic Research Lab.
"One concerning trend that things like Twitter's new policy is not likely to curb is the hardening of views and high online engagement of groups predisposed to identify with the president's disinformation about broad topics like COVID-19 or the election, and this is a trend that we will be grappling with long after the election," Brookie said.
Moving forward, improving Americans' ability to steer clear of misinformation isn't all about social media companies changing features on their platforms, according to disinformation experts who say Americans need media and digital literacy programs so they can identify and recognize when information is being weaponized.