Venture funding in security startups is falling. Don't blame the coronavirus.
Fewer deals could result in more money for the companies that do secure venture funding.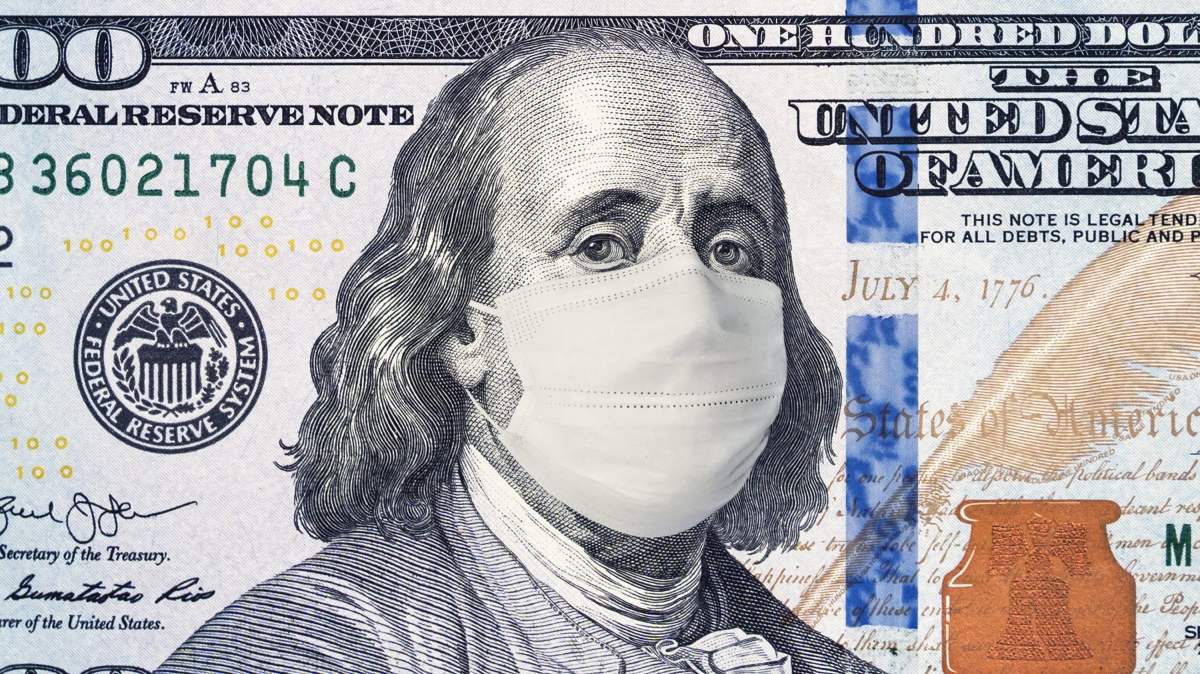 Investors don't have an unlimited appetite for cybersecurity firms after all.
Venture capital investment in security startups in the first two months of this year is down from years past. The downward trend started gaining steam in 2019 and continued into the beginning of 2020, even before the COVID-19 pandemic sent the economy into a freefall.
Forty-three venture capital deals have closed so far this year, compared to 103 deals in the first two months of 2018, and 91 deals over the same period in 2019, according to research from DataTribe, a venture capital firm known for its investments in security businesses like Dragos and Enveil.
"Given that the venture investments typically take one or two quarters to close, it's unlikely that COVID-19 is the driver behind this downdraft in early 2020 deal volume," DataTribe co-founder Mike Janke wrote in a research paper published Thursday. "However, looking ahead we can anticipate that the coronavirus outbreak will add additional downward pressure to this trend."
DataTribe is led by a team of executives with experience in the intelligence community. As an incubator, its leadership tends to focus on startups that offer a mix of commercial security tools and analytics software inspired by classified technologies. Last year Bob Ackerman, founder of the early-stage venture firm Allegis Cyber and a DataTribe board member, predicted that startups that prove they can build offensive security tools would be in line for a big payday.
In his case, the firm specifically examined venture capital funding for early-stage security firms. It's an area of business that's distinct from private equity deal-making, in which firms acquire or invest in more mature companies then embark on a strategy to increase the bottom line. Specifically, DataTribe examined investment activity around angel investors, and Series A funding rounds.
For security firms, these early-stage venture deals peaked in 2017 with 498 deals, when cyber moves exceeded 2% of all early-stage deals, which numbered 22,744. In 2018, the number of early-stage deals fell to 20,860 (cyber deals dropped 5.2%) and then to 18,339 in 2019. Cyber deals fell by 12.9% last year from 2018, a drop that Janke blamed on the trade war between the U.S. and China, geopolitical instability, particularly in Iran, and uncertainty in the U.S. surrounding the impeachment of President Donald Trump.
Fewer deals, however, could result in more money for the companies that do secure venture funding, Janke suggested. The abrupt shift to remote work over coronavirus concerns means that now is a "great time" to invest in security firms, he said. It's the kind of consolidation that's already underway in the larger security market, as influential vendors race to become one of the handful of firms that analysts expect to dominate the larger market within the next few years.
"Regardless of the potential decrease in investments for March, cybersecurity remains critical to governments, businesses and consumers," Janke wrote. "Investors continue to fund strong companies – it just might take a little longer."