Where former spies go to become cybersecurity startup founders
DataTribe has been incubating companies staffed by former intel community members, planting the seeds for an East Coast startup community dedicated to cybersecurity.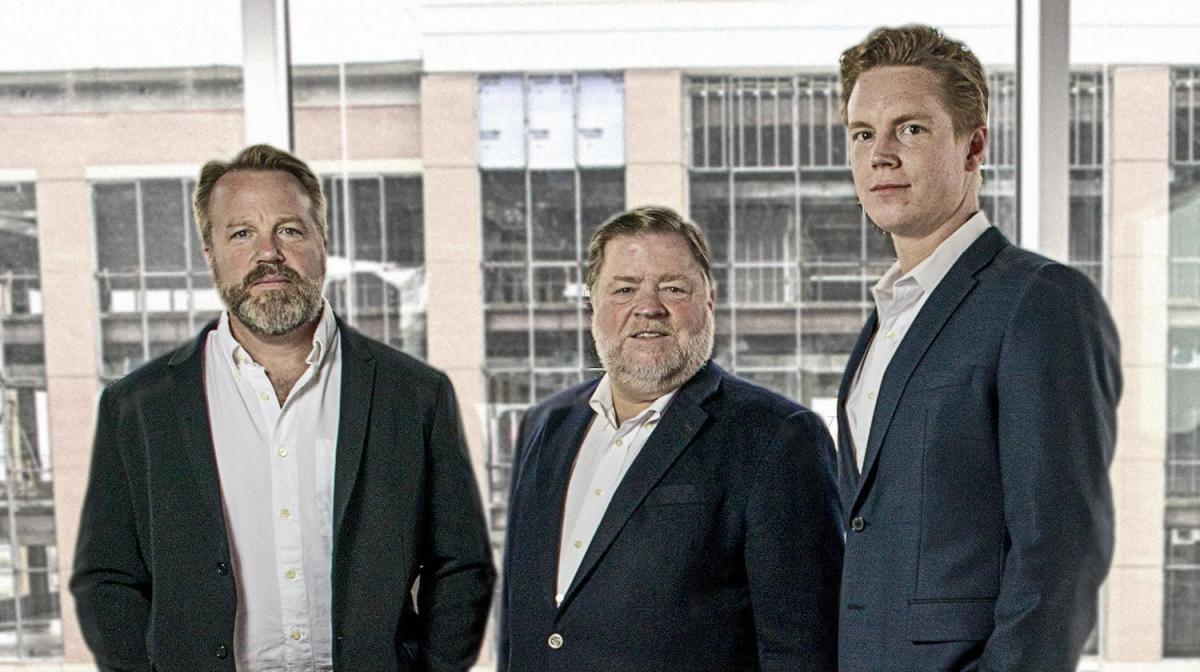 In a half-constructed lot in Fulton, Maryland, behind a nondescript strip mall, sits a unique startup development firm with a team comprising former intelligence officers, hackers and tech industry insiders. The brainchild of SEAL Team 6 alumnus Mike Janke, CIA officer-turned-entrepreneur Steven Witt and Silicon Valley money man Bob Ackerman, DataTribe is in the business of turning one-time spies into successful startup founders.
Unassuming in name alone, DataTribe quietly oversees an investment fund of approximately $35 million, which it uses to guide early-stage cybersecurity companies toward an acquisition or an initial public offering. Most seed-stage-centric firms operate with much less capital than DataTribe.
"We build gold-cup startups," Janke blankly stated during an interview at the firm's headquarters. "We make it an unfair fight" by providing portfolio companies with an ample amount of resources.
The fund is fueled by a close group of business partners, including several prominent private equity investors and private sector cybersecurity executives, in addition to three corporate sponsors: Deloitte, Ackerman's Allegis Capital and Yahoo! Japan. This braintrust of combined associates and advisers acts as a support system for portfolio companies, helping them to secure initial contracts and recruit gifted employees.
In return for funding its portfolio companies, DataTribe takes an undisclosed equity stake in each.
"Our staff drives a tremendous amount of the 'heavy lifting' of building the early blocks of the company," DataTribe's website reads. "We are there hand-in-hand with the startup every step of the way through the [Series A] round."
Unlike most traditional startup incubators, DataTribe's daily operations are run by 11 full-time employees. Every member of DataTribe's executive team boasts both intelligence community experience and multiple exits as startup executives themselves. In addition, a group of four Silicon Valley marketers and product designers travel from San Francisco to Washington, D.C., on a monthly basis to provide guidance to each portfolio company.
"Data Tribe is providing an amazing service by finding the gems of innovation being built around D.C., and nurturing them with a team that excels at market execution," said Sophos Chief Technology Officer Joe Levy, who is familiar with the firm's recent activity. "It's a perfect marriage that is sure to produce some exceptional product. Anyone interested in big advancements in cybersecurity should keep an eye on their portfolio."
Levy is a venture partner at Allegis Capital, an investor in DataTribe.
At the moment, three cybersecurity startups are backed by DataTribe, including industrial control system cybersecurity company Dragos, commercial homomorphic encryption designer Enveil and secure hardware maker Kesala. Startups accepted to the program are given $1.5 million on average and will receive upwards of $800,000 worth of in-kind legal, marketing and consulting services.
In February, after being launched just four months prior by former NSA senior researcher Ellison Anne Williams, Enveil took second at the RSA conference's prestigious Innovation Sandbox Contest. Janke said the accomplishment is a clear testament to his firm's investment model, which is hyper-focused on molding brilliant, former intelligence officials and government researchers into highly effective corporate executives.
At its core, DataTribe is fundamentally built on a series of dynamic relationship with intelligence agencies in four of the five countires make up the Five Eyes intelligence alliance: Australia, Canada, the United Kingdom and U.S. The group leverages those relationships to attract talent capable of developing commercial security and analytics software that is essentially inspired by secretive and classified technologies.
"Every night at 6 p.m. here we host about 20 to 30 people from various intel agencies and research labs, and they'll get a pass, and they'll come here just to work on their own ideas," said Janke, who co-founded and previously served as CEO for mobile cybersecurity company Silent Circle.
All three of the firm's current portfolio companies boast staff from the U.S. intelligence community. A fourth company, which DataTribe declined to name, will soon move into the Maryland office to round off the first cohort.
Janke said that he and his team spent their first year operating "under the radar," solely focused on forging collaborative partnerships with many of the world's most powerful and technologically advanced security organizations.
"Ten percent of the technology used in the intelligence community today is three to four generations ahead of what's in the market right now," explained Janke. "When you think about the largest [data] pipe in the world, the NSA has it by far. Google and Amazon like to think they have a big pipe … but it's not comparable [to NSA]. [Off the shelf products] that work today for big data break at scale … that's the type of problem these agencies have been working on for a long time."
In practice, DataTribe's model mirrors the structure of Israel's vibrant cybersecurity startup ecosystem, which is heavily built on talent from Unit 8200, the Israel Defense Force's elite signals intelligence group.
Unit 8200 alums have become known over the last several years just as much for developing successful ventures as they once were for collecting intelligence. As a result, the clandestine unit's public image has shifted in Israel with a new generation of recruits viewing their service as a potential launching pad to jump start business careers.
"That's where we are going with this," said Witt, who previously co-founded and served as CEO for data analytics firm Onyara, which was sold to Hortonworks for $40 million in 2015. "We're working to build an ecosystem here because it doesn't exist right now."
"We have no partnership agreements with any [intelligence agencies], no public-private stuff, no defense contracts or anything," Janke said. "It's all commercial, 100 percent of what we're making is for the enterprise."
Roughly 240 companies auditioned for funding from DataTribe over the last year alone. Next year, DataTribe plans to add four more companies its portfolio.
"As long as you're doing your own thing, your own IP, not taking anything classified, then you can work on it … what they're creating here is inspired by their experiences, from lessons learned," summarized Janke. "The agencies, you know, some of them feel like they are making a big, positive impact by having some of their guys design commercial stuff because it can improve security in products that end up being used by a lot of people."
He continued, "when Dragos, Onyara and Unveil, when these companies succeed, you've seen the press releases, that's a good thing for them. [Intelligence agencies] get to beat their chest a bit and say, 'those are our guys.' That's good PR for them … it helps to show recruits what's possible after service."
Reports of poor retention and low morale inside the U.S. intelligence community have circulated in recent months; underlining a larger issue in government of keeping talented employees from leaving for lucrative private sector positions. Former NSA Director Keith Alexander said in December that low morale at the NSA was causing some of the agency's most talented people to leave.
Janke said DataTribe can act as a sensible middle ground for the intelligence community as leadership comes to grips with the impact of market driven forces that offer their workforce more money.
"These people are all about the mission. That's a common theme we see here," said Janke. "When they come here, they're staying in the area, they stay connected to the [intelligence] community. These people are very mission oriented. They care about it deeply."
"What we're offering is a path where they can dip their toe in the private sector and still maintain a good relationship [with their former employer] … Previous to us coming, if you had been there five or seven years and you got an itch you either went to the West Coast and no one ever saw you again — you went to Twitter or Cloudera or whatever — or you started a services firm here contracting back to the government," Janke said. "Now you got these younger generations that see the idea of building a company and they can tell them, 'Look, go onto DataTribe.'"