White House backed fund promises to accelerate 'deep tech' advancements in cybersecurity
The fund will focus on quantum computing, artificial intelligence, and microelectronics, all of which CEO Gilman Louie sees as critical to cybersecurity and U.S. national security.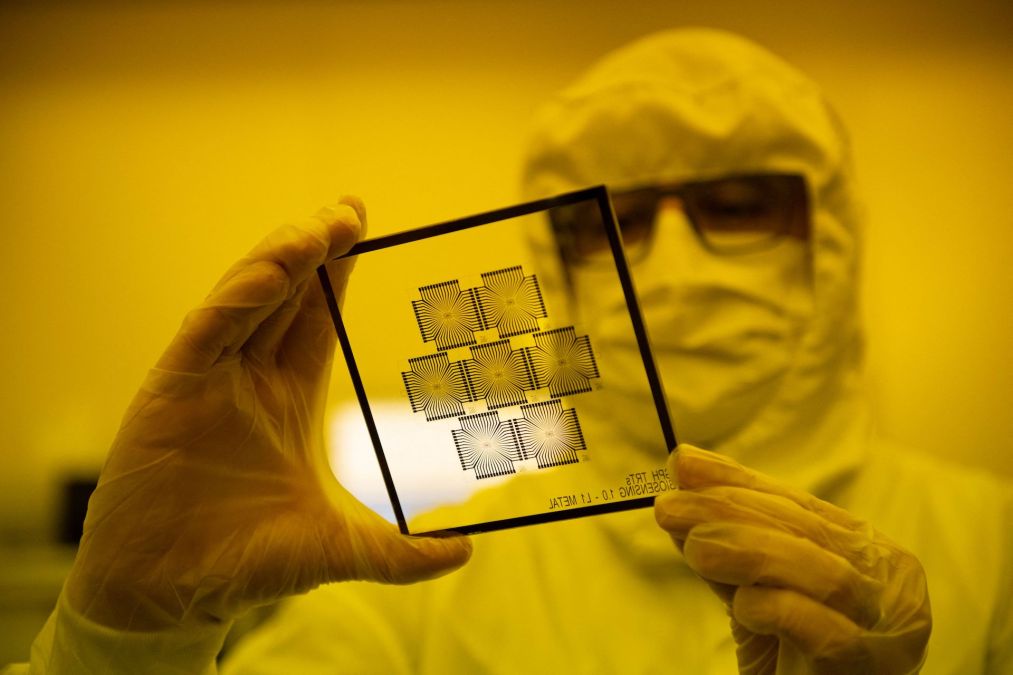 An investment fund supported by the White House and partially bankrolled by tech heavyweights Peter Thiel, Eric Schmidt and Craig Newmark is making a big bet that "deep technologies" will give the U.S. the edge over China — especially when it comes to cybersecurity.
The U.S. needs to do more to win the "great nation competition," according to Gilman Louie, CEO of the newly launched America's Frontier Fund (AFF), and that means supporting innovation in artificial intelligence, quantum computing, fusion, microelectronics, 6G cellular technology, advanced manufacturing and synthetic biology.
Most of these technologies will soon be increasingly embedded in cybersecurity, he said.
"Cyber's going to radically change over the next five or six years from the traditional way that we think of layered defenses into a much more real time algorithmic kind of competition," Louie said. "It's going to be machine on machine."
The White House recently named Louie, a gaming executive who became the venture capitalist behind In-Q-Tel, the CIA's investment arm, to President Biden's Intelligence Advisory Board, giving him a direct line to the president.
The White House did not respond to a request for comment regarding its role with the new investment fund. When Biden launched the advisory board, the White House said at the time that it "exists exclusively to assist the President by providing the President with an independent source of advice on the effectiveness with which the Intelligence Community is meeting the nation's intelligence needs and the vigor and insight with which the community plans for the future."
AFF will be a hub for what Louie calls the Quad Investor Network (QIN), a partnership that AFF will lead with other global democracies to invest jointly in emerging technology. The White House announced the QIN effort in late May, about three weeks after it said Louie had been selected alongside three others for the intelligence advisory board.
Cybersecurity has been a White House priority since Biden took office and the administration increased efforts to work alongside the private sector after the SolarWinds and Colonial Pipeline shook the economy during the president's first term.
But Louie's work is also building on efforts started in Trump administration. AFF appears to have grown out of work done by the Congressionally chartered National Security Commission on Artificial Intelligence (NSCAI) led by Schmidt, the former Google CEO who is a key AFF donor. Louie was one of a handful of national security and technology leaders who worked under Schmidt to produce NSCAI findings last year.
James Lewis, who directs the strategic technologies program at the Center for Strategic and International Studies, said a 756-page report that grew out of the NSCAI work is an influential document inside the government and has spurred intense White House interest in encouraging entities such as AFF. The NSCAI report focused heavily on the urgency of U.S. investment not only in artificial intelligence, but also in the quantum sciences, microelectronics and other issue sets that AFF intends to prioritize.
"The White House is looking for new ways to accelerate innovation in the the tech competition and the NSCAI is the foundational report on this stuff," Lewis said. "A lot of this rotates around the conclusion of a few years ago that Washington needed to reconnect to Silicon Valley. Things that drive innovation and government policy are not the same and so this is an effort to make that connection."
In addition to donations from former Schmidt, Palantir co-founder Thiel and Craigslists founder Newmark, AFF's high-level connections are evident in the national security and industry credentials of its board of directors, which includes former Under Secretary of Defense for Policy Michele Flournoy; Ashton B. Carter, former secretary of defense; former Deputy Director of the National Geospatial Intelligence Agency Joanne Isham; former IBM CEO Sam Palmisano; and H.R. McMaster, former national security adviser.
Deep tech innovation will drive cybersecurity in the future
Louie said that speed in the cyber realm will be essential to national security moving forward. This need for speed is shaping AFF investment decisions and will play out, for example, in the fund's focus on creating diversity in the chip supply chain. It also will be important to U.S. national security to "build algorithms to adapt dynamically," a growing pressure which Louie said is driven in large part by artificial intelligence and machine learning's increasing role in cyberwarfare.
As a for-profit investment fund housed within a nonprofit organization, AFF will be uniquely positioned to leverage the assets of a for-profit business while ensuring that the overall organizational mission stays on track and focused on deep tech, its founders say. Thiel, Schmidt, Newmark and other donors have given money to the nonprofit as opposed to the fund, AFF leaders said.
Former and current senior U.S. Cyber Command and National Security Agency officials said it is increasingly vital that the private sector buttress public sector efforts to ensure the U.S. wins the cyber arms race. Deep technologies are becoming vital to U.S. national security, Colonel Candice Frost, who runs the Joint Intelligence Operations Center at U.S. Cyber Command, said Thursday.
"With respect to the growth of data, really, that military that can collect, analyze, disseminate it the fastest, they have an advantage," Frost told NightDragon CEO Dave DeWalt in an interview the firm livestreamed Thursday. "AI is transforming war fighting with respect to the pace and automation so we're continually trying to lean forward, but we are not the furthest forward on the field sometimes with respect to your sector [being] so much further in the business side than necessarily the Department of Defense."
Frost said DOD partnerships with business and tech companies have grown dramatically over the course of her career and those partnerships "will impose a cost" on China, Russia and other adversaries.
Former longtime NSA official Rick Ledgett told CyberScoop that AFF addresses a critical tension that national security officials are grappling with — that is, while the private sector is now clearly ground zero for deep tech research and development, the private sector's need to focus on profits does not always serve national security well.
"The private sector is [investing] principally for profit motive … so that can cause you to make a decision in terms of pursuing tech or bringing it to market that is great for profit, but not so good for national security," said Ledgett, who is now a managing director at Paladin Capital Management, a small investment firm focused on cybersecurity.
Filling a void in the marketplace
Investors have to date largely focused on software while staying away from deep tech, according to AFF co-founder and president Jordan Blashek. Deep tech often involves technical risk, hardware development and longer timelines to reach commercial scale, Blashek said, so few existing funds focus on it.
Blashek said that out of the gate AFF plans to closely study investments in 3D packaging, next-generation materials, and intelligent digital design tools for microelectronics, quantum computing and communications, post-quantum cryptography and factories of the future. AFF will build and scale deep tech innovation not only by investing in companies directly, but also by attracting investment from broader U.S. capital markets, Blashek said.
"Academia and the U.S. government have incredible resources to support deep tech, but they often struggle to engage with the capital markets," he said via email.
Blashek added that because academia and the federal government do not operate as fast as the private sector and lack the same investment experience, it is far more difficult for those sectors to help companies reach commercial scale.
Louie said AFF is built on the premise that the technology underpinning America's future national security should be designed with intentionality. "This is the moment where we have to be very serious about how these technologies get built, and rebuilt, with a mindset of moving society forward," Louie said. "Not simply thinking that technology's neutral — because the technology's not neutral."
That mindset is a key reason the fund is focused heavily on diversifying the microelectronics supply chain, Louie said. "The most important metric for us is to look at the diversity of our supply chain … so that the production of those chips cannot be threatened by a foreign nation that happens to be 110 miles offshore of another location where you're producing your chips like Taiwan."