Vault 7 suspect Joshua Schulte says pretrial conditions are 'worse than death'
Joshua Schulte has asked a federal judge to force the Bureau of Prisons to improve conditions at the Metropolitan Correction Center in New York.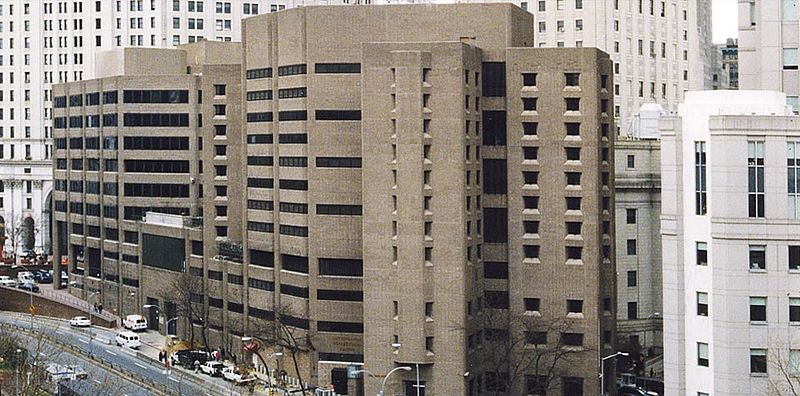 The former CIA employee charged with leaking details about agency hacking tools says he is being held under "barbaric and inhumane" conditions in a Manhattan federal facility as he awaits a second trial in the case.
Lawyers for Joshua Schulte filed a petition last week on his behalf asking a New York federal judge to force the Bureau of Prisons to improve conditions at the Metropolitan Correction Center (MCC). The 32-year-old software engineer has been in solitary confinement for more than two years, according to the documents. He is accused of providing the so-called Vault 7 files, which detailed the U.S. government's offensive hacking capabilities, to WikiLeaks, which published the documents in 2017.
"It is barbaric and inhumane to lock human beings into boxes for years and years — it is a punishment worse than death and there is no wonder that MCC inmates would rather kill themselves than continue to live in absolute oppression," Schulte writes in the petition for writ of habeus corpus to the U.S. District Court for the Southern District of New York. The document says Schulte has exhausted all of his options for administrative remedies to the conditions.
In March 2020 a jury found Schulte guilty of lying to the FBI and contempt of court, but were deadlocked on eight counts, including the illegal transmission of national defense information. The retrial is scheduled for June.
He also has been accused of using contraband cell phones to communicate with reporters from behind bars.
Schulte is being held pretrial under "Special Administrative Measures" typically reserved for terrorism suspects. He argues that the MCC has "imposed arbitrary punishment that the SAMs did not authorize," including sleep deprivation, filthy cells and the denial of books and outdoor recreation.
Schulte worked for years as a member of a CIA unit at the agency's Langley, Virginia, headquarters that designed hacking tools for spying on foreign targets via commercial technologies. Prosecutors say he had grown disaffected in his role and was feuding with other employees before leaking the classified documents.
Schulte's lawyers argue that weak cybersecurity on CIA networks could have made those files accessible to other members of the hacking team, or outsiders.