Accused CIA leaker Joshua Schulte allowed to represent himself at next Vault 7 trial
The ruling is the latest decision in a legal case that dates back to 2017.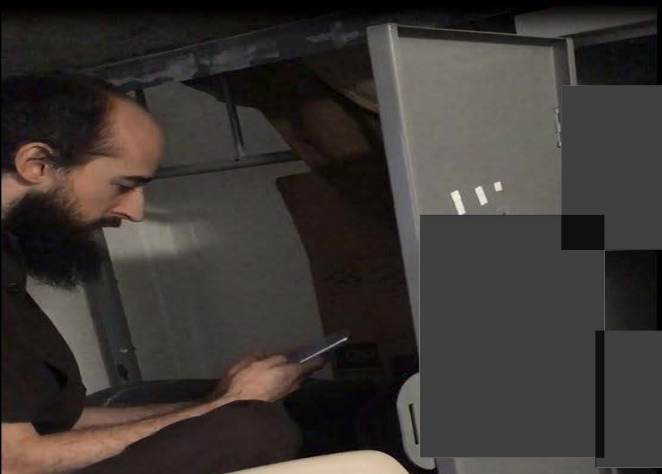 A U.S. judge ruled Monday that a former CIA software engineer accused of providing classified information to WikiLeaks will be allowed to represent himself at his next trial.
Judge Paul Crotty, of the Southern District of New York, said in a July 26 decision that Joshua Schulte, a former employee at the Central Intelligence Agency, would be allowed to discharge his current legal representation, and waive his right to counsel.
Schulte is scheduled to stand trial again in October 2021, marking the second time he will face espionage-related charges for allegedly stealing details about U.S. hacking tools from the CIA, then transmitting that data to WikiLeaks. The result, prosecutors say, was the 2017 publication of the so-called Vault 7 files, a cache of data revealing the agency's ability to compromise consumer technology like smart TVs and web browsers for espionage purposes.
The incident represented the largest leak in CIA history.
During an initial trial in the early months of 2020, prosecutors portrayed Schulte as unstable and frequently angry following a workplace dispute in a secretive unit within the CIA. Employees, including Schulte, would spend months working on malicious software designed to breach protected systems. However, witnesses also described a workplace environment that was frequently unprofessional, in which staffers would play pranks on rivals, or shout racial epithets.
Schulte's defense at the first trial poked holes in the prosecution's case, suggesting agency security protocols were so lax that it was impossible to know who carried out the theft of sensitive data.
A jury deadlocked on the most serious charges against Schulte, resulting in a March 2020 mistrial.
Since his arrest in 2017, Schulte has often engaged in unpredictable behavior, allegedly using contraband cell phones from his jail cell and filing a lawsuit against the U.S. seeking more than $50 billion in damages. In one court filing, he described conditions in jail as being "worse than death."
While defense attorneys will consult with Schulte during his next trial, the court repeatedly cautioned the defendant that waiving his right to counsel could be a difficult task, as he is incarcerated and could face hurdles in obtaining access to evidence that remains classified.

"The fact of the matter is that a professional attorney would not face the problems you're facing because you're incarcerated," Judge Crotty said during a recent hearing. "And we can try to modify those conditions as we go along, but the fact of the matter is that you're always going to be at a deficit … That causes certain problems in the preparation. If you want to represent yourself, that's fine."