Joshua Schulte's attorney suggests Vault 7 leaks were due to the CIA's poor cybersecurity
The government intends to introduce computer logs and communications indicating the contrary.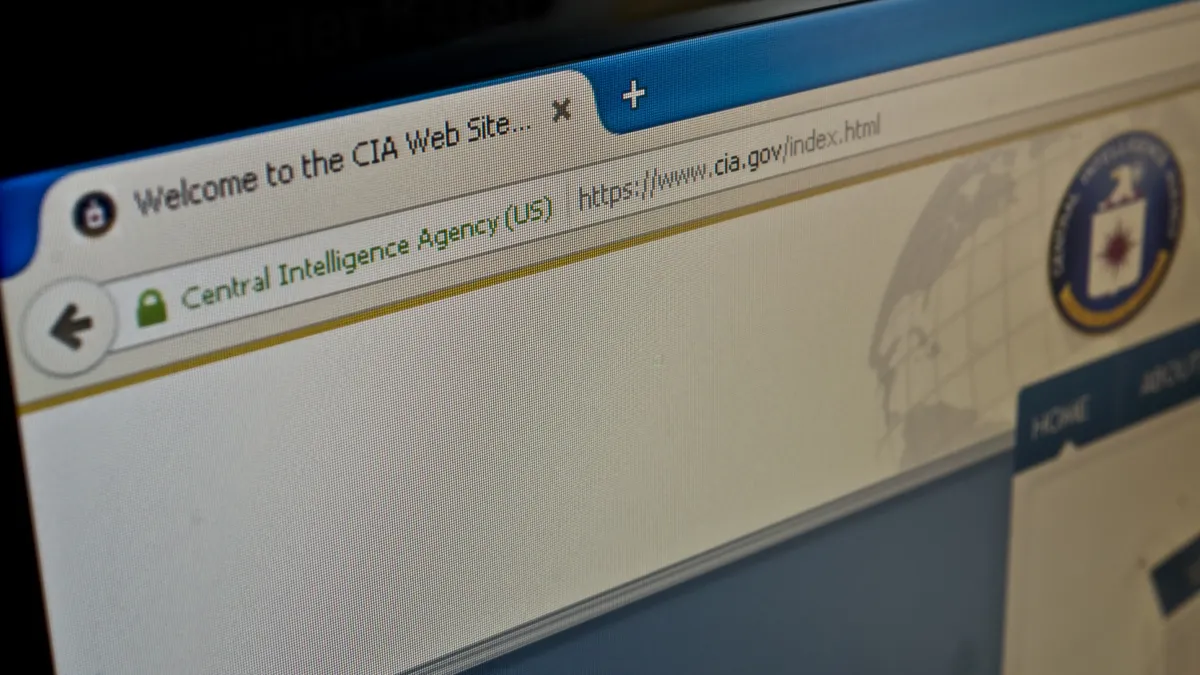 So many people had access to the computer network used by CIA software engineers that U.S. officials still don't know who is actually behind the leak of the agency's hacking tools, according to the defense attorney for an accused leaker.
The lawyer for Joshua Schulte, a former CIA employee on trial for allegedly providing the tools to WikiLeaks, told the jury Tuesday that the government networks their client worked on were so insecure that investigators will never know if Schulte, or some other intruder, carried out the theft.
Schulte, 31, faces 11 criminal counts in connection with leaking the so-called Vault 7 files to WikiLeaks. In 2017, the controversial organization spent six months publishing documents detailing the CIA's ability to hack into mobile operating systems, messaging apps, smart TVs and other consumer technology. Prosecutors have alleged Schulte stole the files in order to cause as much harm as possible to the agency in retaliation for a workplace dispute.
"This case is about the single biggest leak in the history of the CIA," Assistant U.S. Attorney David Denton said during the prosecution's opening statement, adding that WikiLeaks' publication of U.S. national security secrets forced critical intelligence operations to suddenly halt. "For the CIA, it was the ultimate act of betrayal from one of their own."
Schulte shook his head throughout the prosecution's statement in visible disagreement.
Despite early indications that the defense would argue Schulte acted out of a sense of conscience, lead defense attorney Sabrina Shroff indicated during her opening statement that Schulte's representatives would seek to sow doubt in jurors' minds about the CIA's ability to safeguard its own hacking tools: the same crown jewels that foreign intelligence agencies also would covet.
"The prosecution simply has it wrong," she said, suggesting the agency didn't realize it lost control of its prized code until WikiLeaks went public with its first disclosure, nearly a year after the leak apparently occurred in early 2016.
Seven of the 11 charges against Schulte are connected with the alleged theft of national defense information and the transmission of that data to WikiLeaks. Other counts include the violation of a court order, two counts of making false statements and one charge for alleged behavior inside New York's Metropolitan Correctional Center. Prosecutors have said they have video evidence and phone recordings of Schulte trying to send classified information to reporters, a charge Shroff acknowledged as an innocent man trying to clear his name in the media.
The defense's argument related to the WikiLeaks charges posits that the CIA's protected network, known as the DEVLAN system, was so poorly secured that its impossible to determine who among a mix of agency employees, government contractors, and possibly even foreign hackers, could have taken the tools. It's an indication that, even as prosecutors hinted the government will introduce access logs showing when Schulte allegedly accessed restricted areas of the CIA's network, then sought to cover his tracks, the defense will aim to undercut the government's evidence.
"People who worked in the CIA knew it wasn't a protected system," Shroff claimed.
"They were under immense pressure to find someone to blame," she said at another point. "The CIA blamed Joshua Schulte. He's an easy lay-up for them."
Schulte, as the government has alleged, had become locked in a months-long feud with a developer at the agency, then convinced that CIA management was not taking his complaints seriously. In recent filings, prosecutors suggested that multiple CIA employees had reported Schulte for racist behavior, and once charging into a meeting between a superior and a contractor who had been hired to take over some of Schulte's responsibilities.
"He's an easy target because when he worked for the CIA, he antagonized every person there," Shroff allowed. "[But] being a difficult employee…doesn't make you a traitor."
Before arguments began Tuesday, the court dismissed two potential alternate jurors who said they held strong views about WikiLeaks.
After opening statements from both sides, the prosecution called Paul Rosenzweig, a former U.S. Department Homeland of Security official-turned cybersecurity consultant, to testify on the history of WikiLeaks.
The trial is expected to last roughly four weeks, one prosecutor said during a recent hearing.