Joshua Schulte's attorneys are trying to call Mike Pompeo in the Vault 7 trial
As CIA Director at the time of the leak, Pompeo would have overseen the investigation into how the Vault 7 files became public.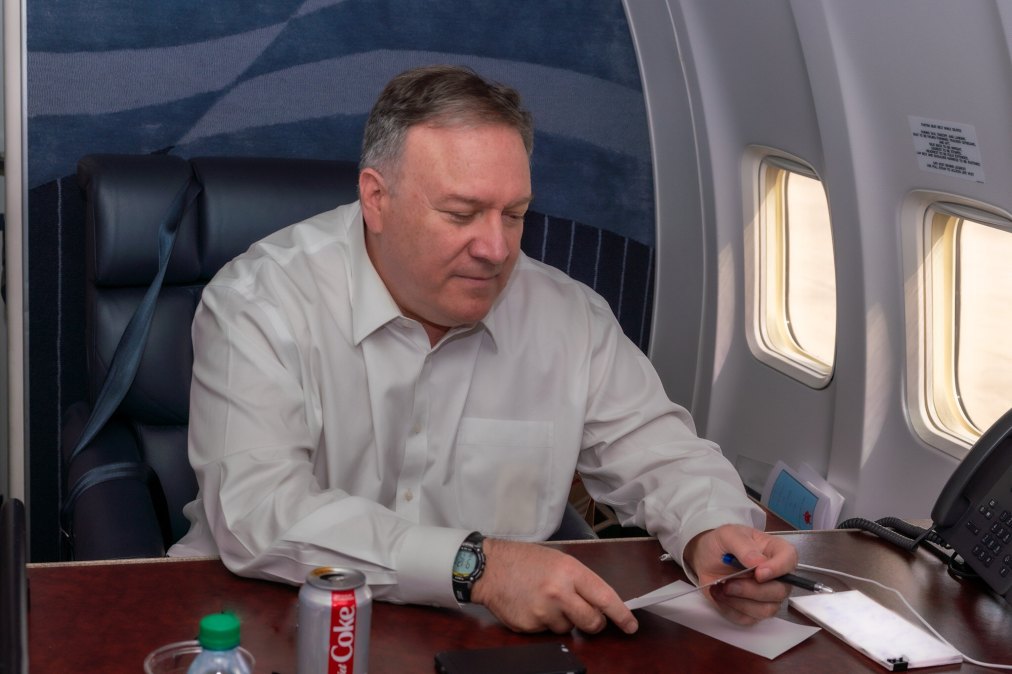 Defense attorneys representing the former CIA developer accused of carrying out the largest leak in agency history are trying to call U.S. Secretary of State Mike Pompeo as a witness.
Joshua Schulte, 31, is on trial in the U.S. Southern District of New York for allegedly abusing his access in 2016 as a CIA employee to steal the agency's hacking tools and eventually leak them to WikiLeaks.
While the prosecution has argued that Schulte endangered the security of the U.S. by stealing the so-called Vault 7 files, the defense has argued that so many CIA employees had access to the classified documents that it would be impossible for investigators to know who was behind the leak. The defense argues that Pompeo, who was CIA director when WikiLeaks began posting the stolen material, "took an active role in the investigation and appears to have first-hand, non-hearsay information that is relevant to the charges."
In the Feb. 17 court filing, defense attorney James Branden suggests then-Director Pompeo was immediately notified about the disclosure and approved a search warrant. CIA personnel also would have told Pompeo that Schulte, a former CIA employee with a disciplinary record, would have been a main suspect. The defense seeks to question Pompeo on whether "directed his staff to push charges against Mr. Schulte to the exclusion of anyone else[.]"
The defense's letter Monday comes after Schulte's attorneys sent subpoenas to approximately 50 current or former CIA employees seeking their testimony. U.S. prosecutors decried the tactic as an "extraordinary" effort that dwarfs the 19 witnesses the government intends to call through the month-long trial.
Yet, in its justification for calling Pompeo, the defense cites the current Secretary of State's past statements, in which he tweeted praise for WikiLeaks' publication of emails stolen in 2016 from the Democratic National Committee. After Donald Trump won the presidency in 2016 then appointed Pompeo to lead the CIA, Pompeo used his first public speech to describe WikiLeaks founder Julian Assange as a "narcissist" in charge of a "hostile foreign intelligence service."
"This disconnect, too, is ripe for examination," Schulte's attorney wrote of Pompeo's apparent shift in opinion.
The latest court filing is available in full below.
[documentcloud url="http://www.documentcloud.org/documents/6778099-Schulte-Pompeo.html" responsive=true]