Facebook boots Roger Stone for relying on fake accounts to amplify WikiLeaks
The move is the result of publication of a search warrant from the Mueller investigation.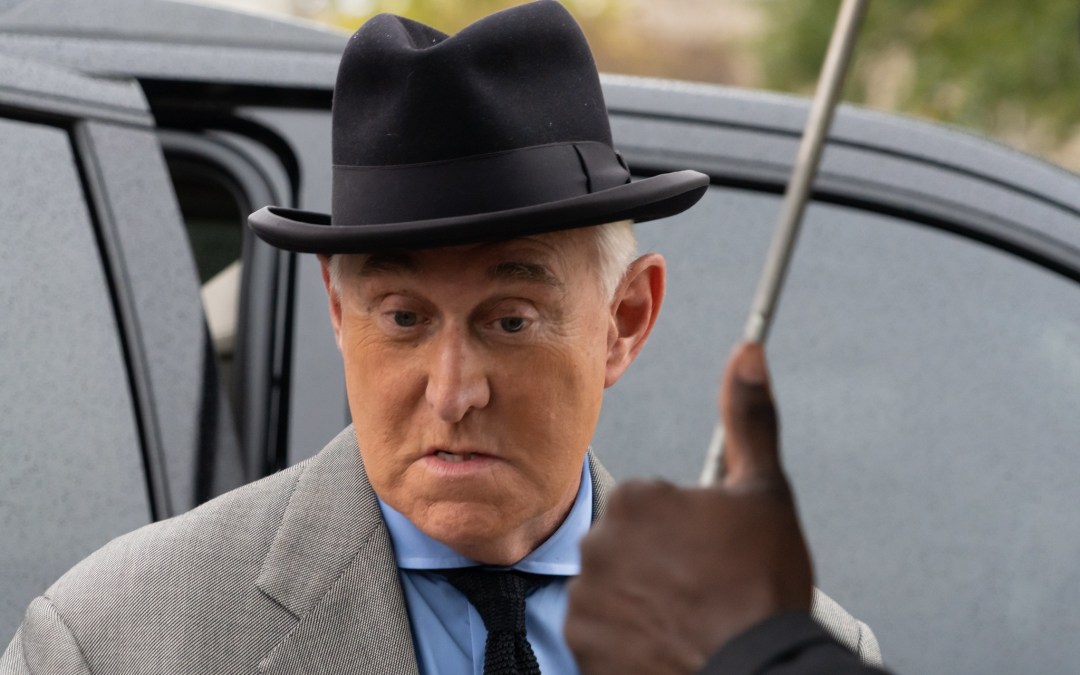 Facebook says it's removing the personal account and the Instagram page belonging to Roger Stone, the longtime associate of President Donald Trump recently convicted of seven felonies, amid ongoing scrutiny over the company's failure to enforce its own rules.
In an announcement Wednesday, Facebook said it will remove the accounts as part of a larger action against the Proud Boys, a far right organization that the Southern Poverty Law Center has designated as a hate group. The network was most active between 2015 and 2017, Facebook said, and promoted WikiLeaks' disclosure of the emails hacked from the Democratic National Committee in 2016. In one case in June 2016, one of the accounts advertised a link to an Infowars article about the release of the Democratic National Committee's plan to combat Donald Trump's candidacy.
The effort consisted of 54 Facebook accounts, 50 pages and four Instagram accounts, including a number of fake personas.
It posted about Florida state politics, and included fake accounts that impersonated Florida state residents in order to amplify engagement around specific topics. Other areas of interest included the 2016 presidential election, a Florida land and water resources bill, Stone's media appearances and his 2019 trial.
"Roger Stone's personal accounts and his assets will be coming down as part of this network because we saw them deeply enmeshed in the activity here," said Nathaniel Gleicher, Facebook's head of cybersecurity policy.
Stone has previously acknowledged communications with WikiLeaks and Guccifer 2.0, the Twitter account later revealed to be a front for Russian intelligence. The office of former Special Counsel Robert Mueller also disclosed additional evidence tying Stone to the effort, though the political consultant has consistently denied prior knowledge that WikiLeaks would distribute the hacked materials.
Facebook said it found the inauthentic behavior connected to Stone during its probe into the Proud Boys, which was previously banned from Facebook but has sought to restart its presence on the site.
The investigation also advanced because of the public release in April 2020 of a search warrant connected to the Mueller investigation in which a witness who worked for Stone testified he had "purchased a couple hundred fake Facebook accounts as part of this work (including both new and existing accounts), and that bloggers working for Stone would try to build what looked like real Facebook accounts."
A number of the accounts removed on Wednesday re-purposed images of famous actresses, models and Getty Images stock photos as profile pictures for the apparent Stone supporters, according to an analysis of the takedown from Graphika.
The announcement coincides with ongoing scrutiny over the way Facebook enforces its rules against its users. A two-year civil rights audit released Wednesday determined that the company had failed to stop voter suppression efforts and that it's unwillingness to flag misleading posts from Trump had set a "terrible precedent."
Roger Stone was banned from Twitter in 2017. Since then, Stone has emerged as a vocal presence on Instagram, particularly during his trial for witness tampering, lying to investigators and obstruction of justice in relation to the Mueller investigation. Stone ultimately was convicted and sentenced to more than three years in prison.
During his trial, the judge ordered Stone to remain silent on social media.