Facebook removes fake accounts it linked to Turning Point
The removal comes with just weeks to go before the election.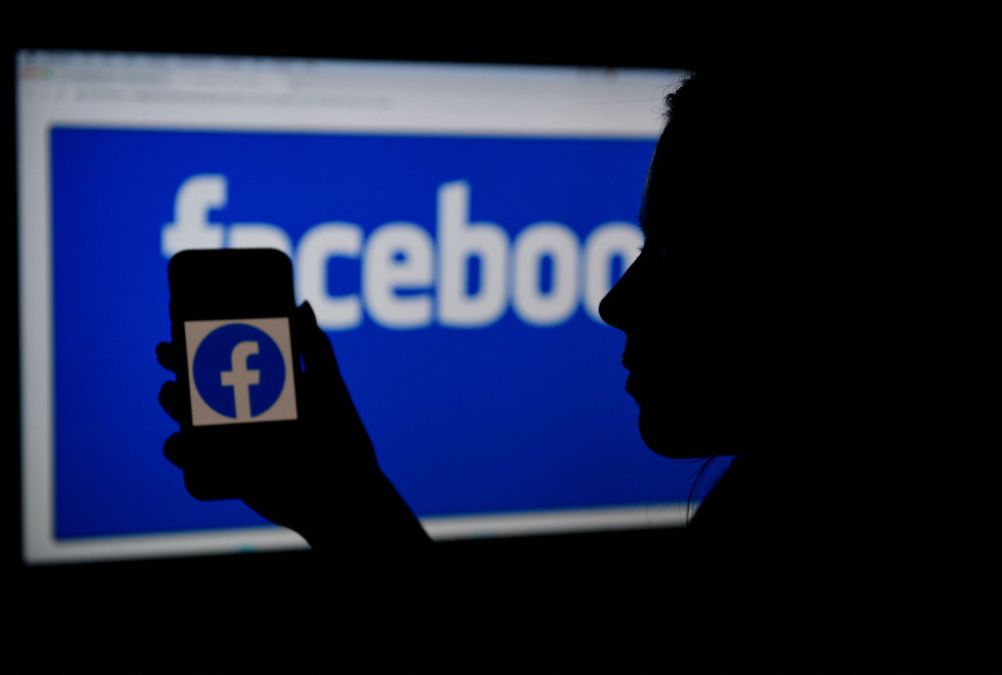 Facebook said it removed hundreds of fake accounts and pages on Thursday that had denigrated Democratic presidential candidate Joe Biden while boosting GOP President Donald Trump.
The company also said it had banned a marketing agency as part of the influence operation that it linked to prominent, youth-driven conservative organization Turning Point USA.
The marketing firm, Rally Forge, also worked to undermine mail-in voting with comments on news stories posted to its platform, Facebook said. In all, the social media giant took down 200 Facebook accounts and 55 pages, as well as 76 Instagram accounts.
The removal is a reminder that, with just weeks before Election Day, social media companies still are contending with the deliberate spread of misinformation from both foreign and domestic sources. Facebook in recent months has taken action against networks of white supremacists, and alleged Russian propagandists, among other networks. Other Silicon Valley firms, such as Twitter, also have taken down accounts aiming to influence American public opinion on contentious topics.
A Washington Post investigation into a Turning Point Action-operated "troll farm" triggered Facebook's own investigation. Charlie Kirk, founder of both Turning Point USA and its affiliate Turning Point Action, is a high-profile conservative activist who made opening remarks at the Republican National Convention this year.
Turning Point USA says its mission "is to identify, educate, train, and organize students to promote freedom," whereas Turning Point Action more actively targets Democrats during elections.
"Although the people behind this network attempted to conceal their identities and coordination, our investigation linked this activity to Rally Forge, a US marketing firm, working on behalf of Turning Point USA," a Facebook statement reads.
Nathaniel Gleicher, Facebook's head of cybersecurity policy, said the company decided to prohibit Rally Forge based on clear evidence. Asked by reporters about banning Turning Point USA, Gleicher said that "if we see additional evidence of [coordinated inauthentic behavior] from other networks, we will take action on that as well and be public about it." Coordinated inauthentic behavior, or CIB, is Facebook's term for accounts that misrepresent themselves, usually as part of a larger operation.
Turning Point Action denied any wrongdoing when confronted by the Post last month. It took issue on Thursday with Facebook citing Turning Point USA while referring to what the organization said was a Turning Point Action project, although Facebook said its report would remain the same.
"Turning Point ACTION works hard to operate within social platforms' [terms of service] on all of its projects and communications and we hope to work closely with FB to rectify any misunderstanding," the organization said in an emailed statement. "All questions regarding the activities of TP ACTION's vendor, Rally Forge, should be directed to that company."
Rally Forge also worked on behalf of the pro-hunting Inclusive Conservation Group, making comments about sport and trophy hunting in Kenya, Facebook said. Rally Forge's president, Jake Hoffman, did not immediately respond to requests for comment.
Facebook also said it took down thousands of accounts and pages used to bolster pro-Azerbaijani government messages. Those messages included comments on tensions between Azerbaijan and Armenia and the disputed Nagorno-Karabakh region, the subject of a recently uncovered hacking campaign.
The company removed dozens of pages and accounts that it linked to the Myanmar military, a region of the world where Facebook has encountered stinging criticism for years.
Clarification: This story has been clarified on the distinction between Turning Point USA and Turning Point Action, and updated to reflect additional comment.