Facebook, Twitter act on Trump's false messaging after violence at Capitol
Trump's activity was the extension of a long and ultimately dangerous line of public comments.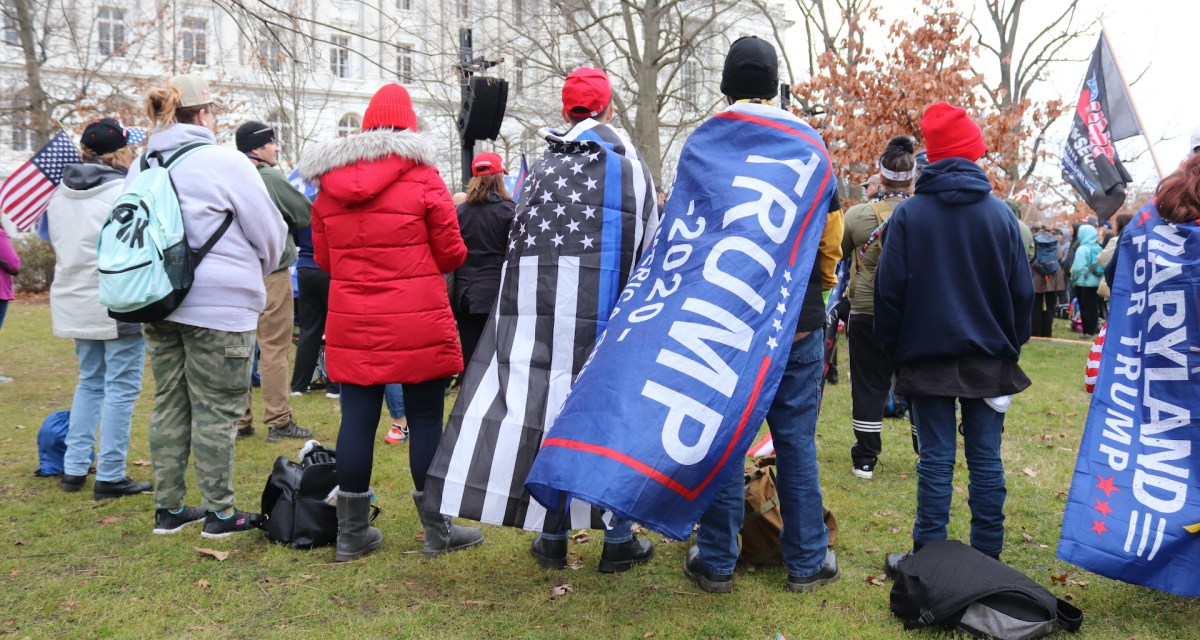 Facebook and Twitter temporarily froze accounts belonging to President Donald Trump on Wednesday, hours after he continued to amplify false narratives that helped incite a violent mob at the Capitol Building.
At 7:02 p.m. Eastern time on Wednesday, Twitter announced it was locking Trump out of his account for 12 hours after "repeated and severe violations of our Civic Integrity policy." About 90 minutes later, Facebook announced that Trump's account would be locked for 24 hours because of "two policy violations."
The bans came hours after Trump tweeted criticisms against Vice President Mike Pence for signaling that he would allow certification of the Electoral College count cementing Joe Biden's election. The ballots had been legally cast, but some Trump loyalists in Congress questioned the results in a handful of states.
Facebook and Twitter responded only after the White House posted a video in which Trump told the intruders in the U.S. Capitol to "go home now" but added, "We love you. You're very special." Trump's activity was the extension of a long and ultimately dangerous line of public comments baselessly arguing that the 2020 election was stolen from him.
Neither platform had taken such actions against the president before.
The far-right conspiracy movement QAnon had used Twitter to amplify its theories and encourage followers to arrive at the Capitol carrying weapons in the days prior, as NBC News has reported. Twitter previously removed thousands of QAnon-affiliated accounts.
Facebook's vice president for integrity, Guy Rosen, said in a blog post that the social media company removed Trump's video because "on balance, we believe it contributes to rather than diminishes" the risk of ongoing violence. Twitter's public statements were not as detailed. The company's Twitter Safety account pointed to the civic integrity policy, which was updated in October 2020 as misinformation about the security of the election mounted.
Early Thursday morning, Congress affirmed Joe Biden's victory in chambers swept clean of the debris created by pro-Trump insurrectionists.
The ongoing battle over how and when to throttle the president's social media presence was one of the defining tech-related topics of 2020. As cybersecurity experts warned about foreign governments' use of misinformation on social media to potentially undermine the democratic process, social media companies began to face more pressure to label, downplay or block Trump's more egregious violations of their policies. The tension, as always, was over whether the president's status as an important public figure overrode the rules that might apply to everyone else.
Trump had not posted anything new on Twitter as of 8:51 a.m. ET on Thursday, though it was unclear if he was still locked out of the account. After Congress had certified Biden's victory overnight, presidential spokesman Dan Scavino posted two tweets on behalf of the president that only perpetuated Trump's argument that the "facts" back his claim of widespread election problems. Agencies in Trump's own administration have debunked his claims.
Facebook's ban also extended to Trump's account on Instagram, and Google-owned YouTube also took down Trump's video Wednesday for similar reasons. The Google-owned platform also had been pressured in 2020 to do more about election-related misinformation. After the election, Democratic senators had warned that Trump's online comments could "fuel civil unrest."