Justice Department charges 12 Russian intel officers in hack of DNC
The 12 named intelligence officers are all employees of Russia's Main Intelligence Directorate.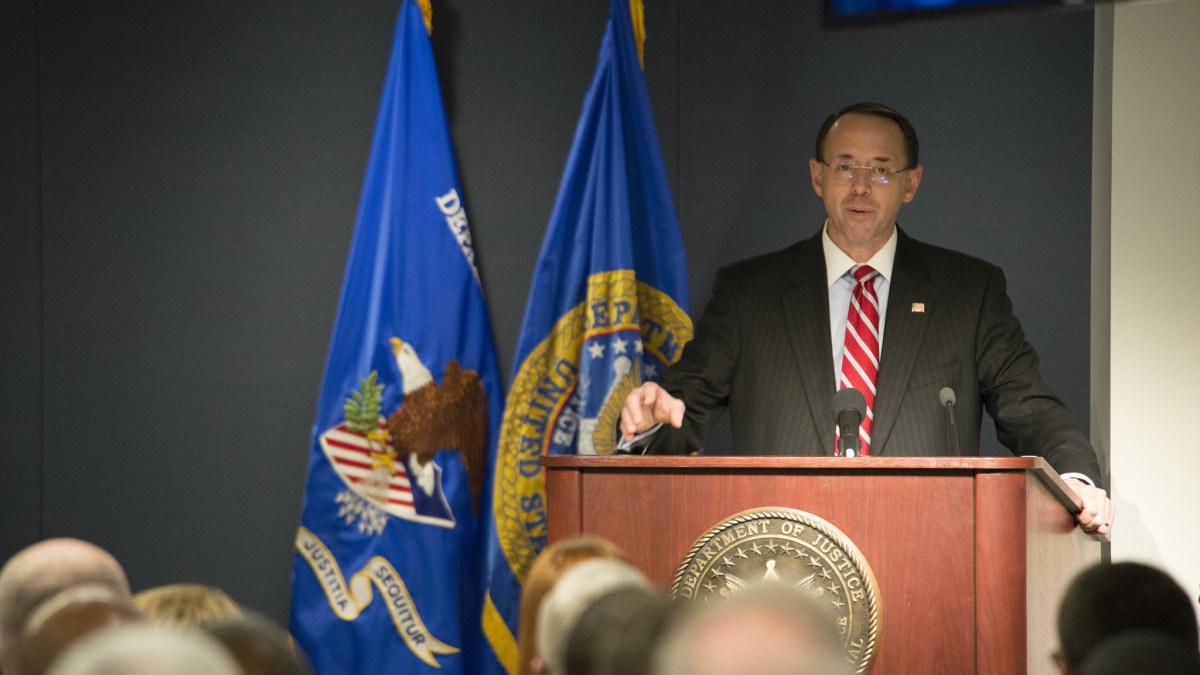 The Department of Justice has charged 12 Russian military intelligence officers for allegedly hacking into the Democratic National Committee (DNC), the Democratic Congressional Campaign Committee (DCCC), an unnamed U.S. election technology company and individuals affiliated with Hillary Clinton's 2016 presidential campaign.
The conspirators were also allegedly behind two websites that facilitated the release of hacked material, named DCLeaks.com and Guccifer 2.0. The Guccifer 2.0 blog was also tied to a social media account that was known to directly communicate with journalists, political consultants and, according to the indictment, at least one former U.S. political candidate.
Friday's announcement comes three days before President Donald Trump sits down with Russian President Vladimir Putin for diplomatic talks on a range of issues, including the Syrian conflict, the Russia-Ukraine conflict and the threat of future election meddling.
Deputy Attorney General Rod Rosenstein said at a press conference Friday that he had briefed Trump on the matter earlier this week before the president traveled to Europe for meetings with members of the North Atlantic Treaty Organization (NATO).
The 12 named intelligence officers are: Viktor Netyksho, Boris Antonov, Dmitry Badin, Ivan Yermakov, Aleksey Lukashev, Sergey Morgachev, Nikolai Kozachek, Pavel Yershov, Artem Maylshev, Aleksandr Osadchuk, Aleksey Potemkin, Anatoly Kovalev. The indictment says they are employees of Russia's Main Intelligence Directorate (GRU).
The indictment includes 11 criminal charges, including criminal conspiracy to commit an offense against the U.S., aggravated identity theft and conspiracy to launder money.
You can read the full indictment below.
[documentcloud url="http://www.documentcloud.org/documents/4598893-Netyksho-Et-Al-Indictment.html" responsive=true height=500]