Trump's national security adviser warns Canadians against Huawei 5G tech
Robert O'Brien has a thing or two to say about allowing Huawei to help in building out the next generation of wireless networks.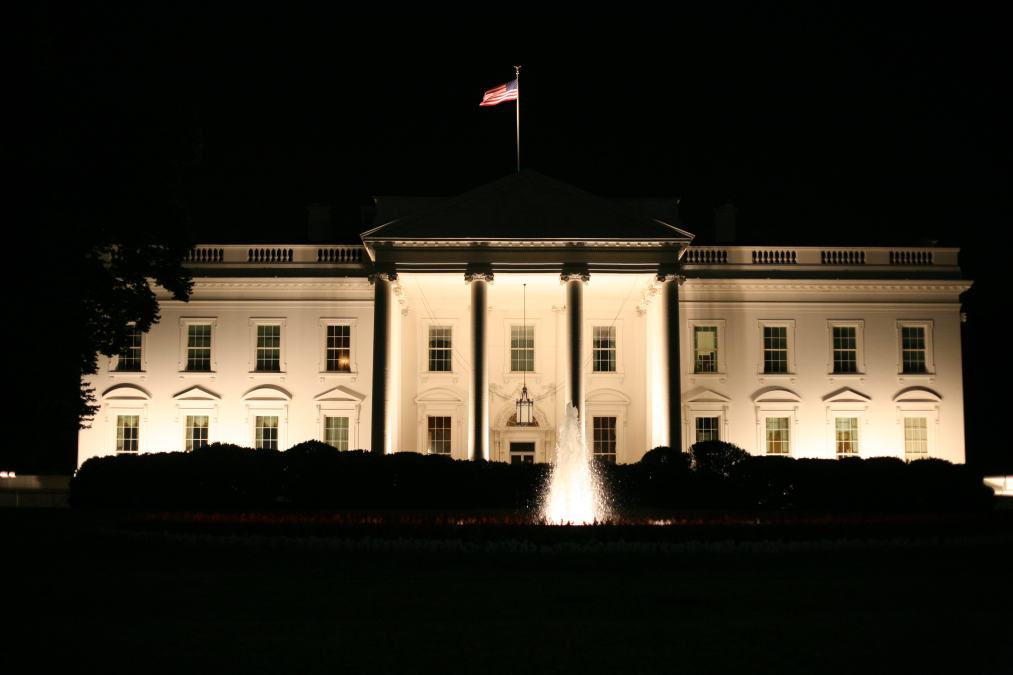 A top White House official warned Canadians this weekend against allowing China-based Huawei to help in building out Canada's next generation 5G telecommunications networks.
"The technology allows China to put together profiles of the most intimate details, intimate personal details, of every single man, woman and child in China," President Donald Trump's national security adviser, Robert O'Brien, said at the Halifax International Security Forum, according to CBC News.
"When they get Huawei into Canada or other Western countries, they're going to know every health record, every banking record, every social media post; they're going to know everything about every single Canadian," O'Brien said.
Given that China has a law that would require Chinese companies to yield to Chinese intelligence agencies' requests, the Trump administration and lawmakers are concerned that Beijing could use Huawei and other Chinese-based companies for spying.
O'Brien threatened that Canadian-U.S. intelligence-sharing could be affected if Canada goes through with allowing Huawei to help build out its 5G networks. Both nations are members of the Five Eyes, a close alliance of English-speaking countries. Sen. Angus King, an independent senator from Maine who sits on the Intelligence Committee, concurred.
"It would make it very difficult to have a full intelligence-sharing information with a partner who has installed a direct line to Beijing," King said.
It's a warning the Trump administration has issued to allies on multiple occasions in the last year to build leverage on the issue. In April, following the news that the U.K. might allow Huawei in its 5G buildout, the deputy assistant secretary for cybersecurity at the U.S. State Department announced intelligence sharing between the U.S. and U.K. may be limited as a result.
This latest warning comes amid a broader Trump administration effort to limit Huawei's market power in the U.S. and abroad over national security concerns. Just last week the Federal Communications Commission voted unanimously to bar U.S. telecommunications companies from using federal subsidies to purchase Huawei and ZTE equipment in a move that could limit Huawei's deployments in the U.S.
"The Huawei Trojan horse is frightening. It's terrifying," O'Brien said, noting Canada should be "prepared to surrender every single bit of data on their citizens" if they choose to allow Huawei in.
Canadian intelligence agencies are currently reviewing the risks associated with using Huawei 5G technology, according to CBC News.
But barring Huawei over national security concerns has hit some snarls amid a trade war with China. Following reports that a U.S. ban on doing business with Huawei was impacting U.S. companies' bottom lines, the Trump administration announced it would allow some to resume selling to Huawei. And China has warned on several occasions that if it is to reach a trade deal with the U.S., Huawei must get some relief, according to The Washington Post.
Even though the administration has run into some economic and policy roadblocks in getting allies to implement Huawei bans, the idea might be gaining traction. Last week, without mentioning Huawei, European Union countries agreed that in selecting 5G suppliers they would investigate domestic legal and policy measures their potential suppliers are required to follow. Also last week, German Chancellor Angela Merkel, who doesn't want to block Huawei from 5G networks in Germany, lost a vote on that very idea in parliament.