In about-face, UK bans Huawei from 5G networks
Starting in January 2021, U.K. telecommunications operators will be barred from buying Huawei technology.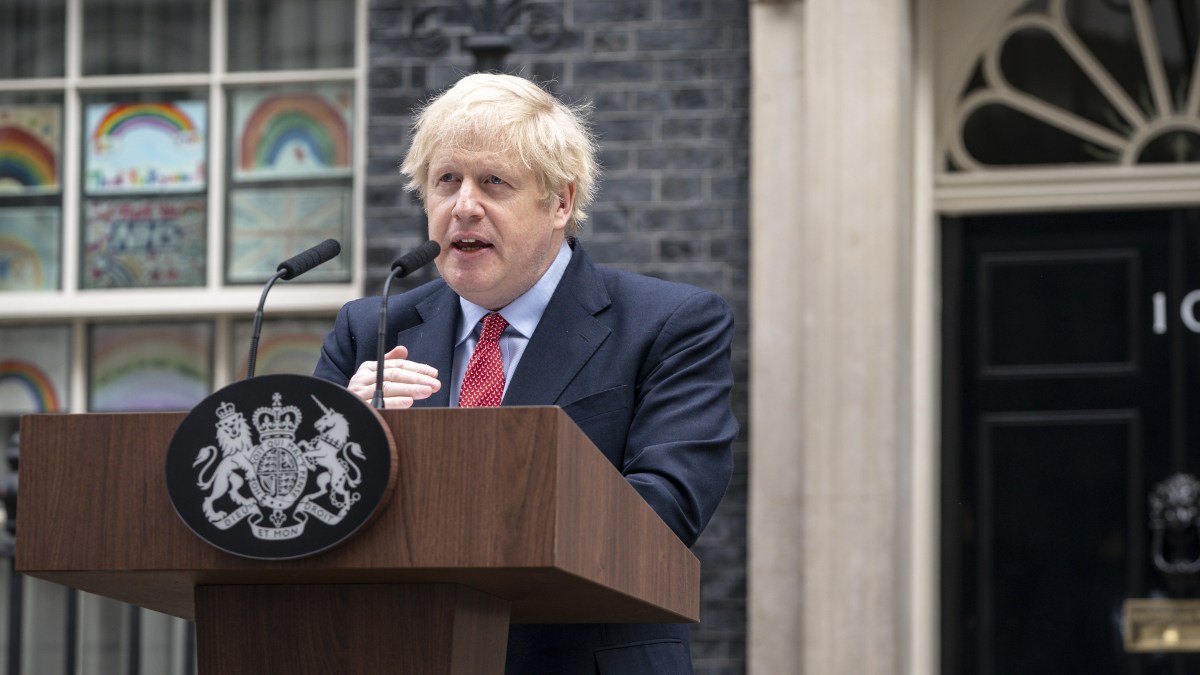 The United Kingdom on Tuesday said it was banning Huawei equipment from the country's high-speed 5G networks in a dramatic reversal and a blow to the Chinese technology giant.
Starting in January 2021, U.K. telecommunications operators will be barred from buying Huawei 5G technology, and all Huawei equipment will be removed from 5G networks by the end of 2027, said Digital, Culture, Media and Sport Secretary Oliver Dowden.
Citing both security concerns with Huawei and supply-chain restrictions from recent U.S. sanctions on the Chinese company, Dowden told British lawmakers that in the coming years, Britain "will have implemented in law an irreversible path for the complete removal of Huawei equipment from our 5G networks."
The decision is a victory for the Trump administration, which has for years pressured U.S. allies to abandon Huawei, one of the world's top suppliers of 5G equipment. U.S. officials charge that the Chinese government could use Huawei equipment to spy on Americans and U.S. allies, or to conduct cyberattacks, a charge Huawei vigorously denies.
Britain's new Huawei ban is a stark change from just six months ago, when British officials decided to allow Huawei equipment in up to 35% of the country's 5G deployments — albeit not in the most sensitive parts of those networks. It comes after a move by the U.S. Department of Commerce in May to tighten regulations preventing Huawei from using U.S. software to make semiconductors abroad, forcing the U.K.'s main cybersecurity agency to reassess Huawei's role in 5G networks.
"The decision isn't a surprise; Huawei always depended on the US to build 5G, and the sanctions on chips made it an unreliable supplier," said James Lewis, director of the Technology Policy Program at the Center for Strategic and International Studies, a think tank. "The U.K. was always worried about Huawei and the sanctions pushed them over the edge."
Huawei officials had intensely lobbied British officials in recent weeks to stick with the company's technology. "This is a once-in-a-lifetime opportunity for the U.K. to be a leader in 5G," Victor Zhang, a vice president at Huawei, said last week.
In a statement, Huawei spokesperson Edward Brewster said the British ban was "disappointing," and he urged the government to reconsider its decision.
"We remain confident that the new U.S. restrictions would not have affected the resilience or security of the products we supply to the U.K.," Brewster said. "Regrettably, our future in the U.K. has become politicized, this is about U.S. trade policy and not security."
This isn't the first recent setback for Huawei deployments in Europe. A big Italian telecom firm excluded Huawei from a tender for 5G equipment in networks in Italy and Brazil, Reuters reported last week.
Huawei nonetheless still holds great power in the global market for telecommunications technology, and Huawei equipment is still in use in other big European telecom firms, such as Deutsche Telekom.