Biden administration wants to avoid 5G mistakes in race to beat China on 6G
The White House seeks to shape next-generation telecommunications standards and technology before falling behind to Beijing.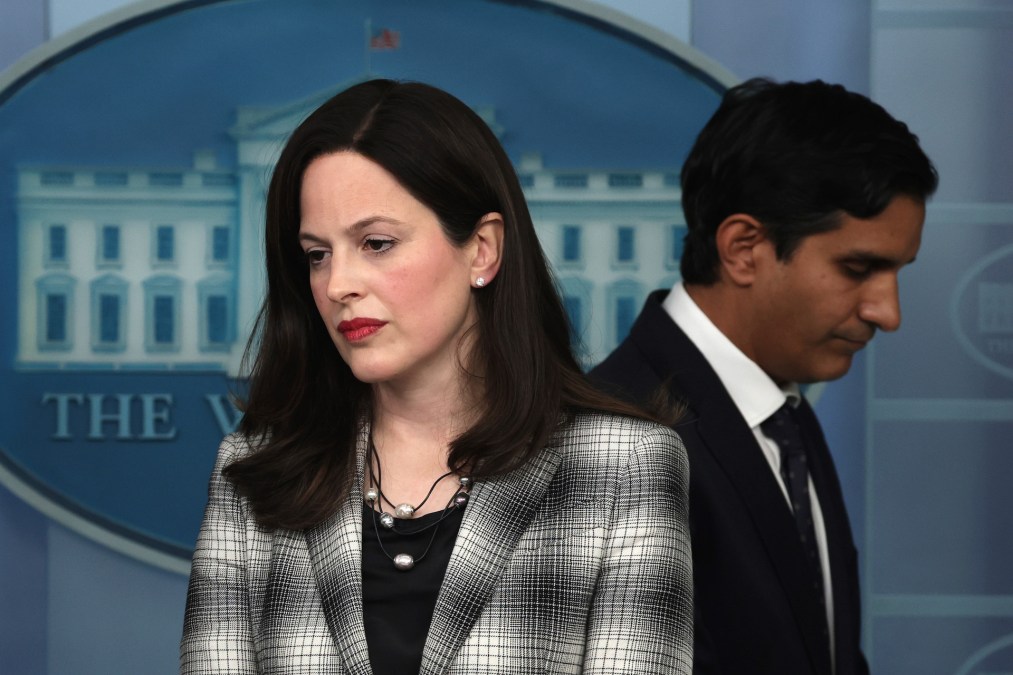 The United States is aiming to shape the development of 6G telecom technology at an early stage of research and development and to avoid letting China build up an early lead in next-generation telecommunications, a senior Biden administration official told reporters ahead of a Friday summit on 6G.
"We want to take the list of lessons we've learned from 5G, about the importance of early involvement and resilience, and to drive an approach to 6G that optimizes performance, accessibility, and security," Anne Neuberger, the deputy national security advisor for cyber and emerging technology, said on a call with reporters Thursday.
Because 6G remains at the research and development stage, "we're at the stage where we can shape and develop that," Neuberger said.
Hosted by the National Science Foundation, Friday's summit will bring together members of the private sector, civil society, and allied nations to discuss topics around 6G, including workforce, federal funding, and standardization. The summit is the latest example of Washington's attempt to win the race against China in developing a range of emerging technologies seen as key to national security.
Getting caught flat-footed on 6G would give dominance to "adversaries who have shown a willingness to provide the market by offering distorted incentives, so they can achieve their goals of compromising our security," a senior administration official said during the call.
The United States learned that lesson the hard way after China dominated the global roll-out of 5G infrastructure by offering subsidies to Huawei that let the Chinese telecommunications giant undercut its Western competitors in selling 5G telecommunications gear around the world for competitive prices.
The United States banned the firm's equipment domestically over concerns of Chinese spying, but getting other countries to follow suit has been an uphill struggle for the U.S. government.
The senior official noted that dominating the telecom market gives China an advantage in spying and potentially disrupting another nation's communications during a conflict or crisis, which experts warn could happen if China decided to attack Taiwan.
Friday's summit aims to bring together private and public sector players in the telecom industry to help shape standards and technology for 6G with a view toward preventing a repeat of China's dominance of 5G. Among those in attendance will be Federal Communications Commission Chairwoman Jessica Rosenworcel and the National Telecommunications and Information Administration's Alan Davidson.
The official didn't rule out collaborating with China on 6G standards in the future. "If China is willing to work with us on that we're very much willing," the senior administration official said.
"Based on what we've observed that will be a challenge," the official added. "We know what we need to have, which is secure open and interoperable networks."