Justice Department announces shutdown of AlphaBay, Hansa dark markets
U.S. Attorney General Jeff Sessions announced the shutdown of AlphaBay and Hansa in a Thursday press conference.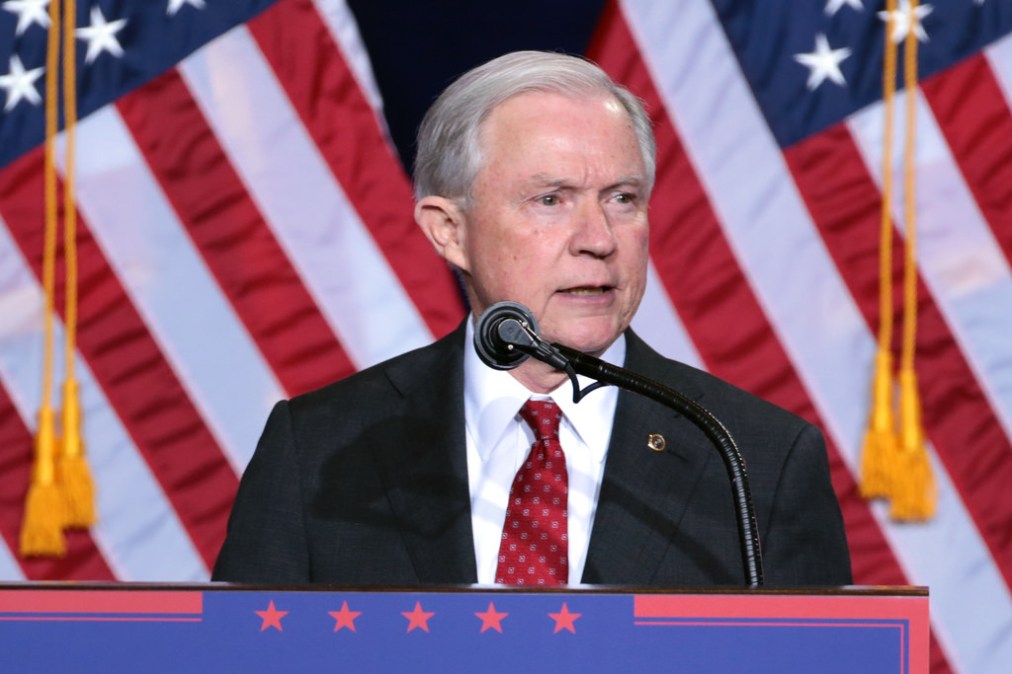 The dark web's largest network of illegally trafficked narcotics, weapons and other illicit materials has been taken down by an international team of law enforcement officials.
U.S. Attorney General Jeff Sessions announced the shutdown of AlphaBay and Hansa in a press conference Thursday. AlphaBay abruptly went offline on July 5, while Hansa has been under the control of law enforcement since June 20.
AlphaBay was primarily used by international criminals within what is known as the "dark web," sites only accessible to users who have masked their identity online through different tactics. AlphaBay and Hansa were among the prominent marketplaces on the dark web.
"The dark net is not a place to hide," Sessions said.
The operation to take down the marketplaces involved collaboration from Thailand, the Netherlands, France, Germany, Lithuania, Canada, the U.K. and Europol, which officials touched on as a positive sign for the future of international cybercrime actions.
"The key play that we ran here was to take covert control of the Hansa Market and Dutch judicial authority a month ago, which allowed us to monitor the criminal activities of users without their knowledge and shut down AlphaBay during the same period," Europol Director Rob Wainwright said.
Additional arrests tied to these marketplaces are expected in the future.
According to court documents filed by the Department of Justice, AlphaBay was used as a facilitator for the sale of illegal drugs, chemicals, weapons, malware and allegedly child pornography. The site was used by roughly 40,000 vendors and had over 200,000 active customers, according to Sessions, with narcotics comprising over two-thirds of the listings on the site.
"If confirmed, the AlphaBay takedown is a hugely positive step," said Rick Holland, vice president of strategy with dark web intelligence firm Digital Shadows. "AlphaBay had established itself as a prominent 'go to' platform for the trade in illegal goods. Substantial sums of money were held in escrow on the platform, which means many thousands of cyber criminals are out of pocket. Takedowns like this undermine the confidence of cybercriminals in trading platforms and disrupt the ebb and flow of their trade."
The supposed leader of AlphaBay, Alexandra Cazes, was found dead in a Thailand jail cell last week. U.S. Deputy Attorney General Rod Rosenstein remarked during his speech at the press conference that administrators of both marketplaces were arrested during the operation.
Rosenstein and Drug Enforcement Agency acting Deputy Administrator Robert Patterson said more action related to dark web marketplaces is forthcoming.
"Hundreds of sites on the TOR network still enable a vast amount of criminal activity to occur," Rosenstein said. "We are proud of the accomplishments we announce today, and we recognize that our work is not done."
Pattinson went further in his declaration, noting that "we are keenly aware there will be another AlphaBay, but with each investigation we learn more and get better."