NATO, G-7 leaders promise bulwark against retaliatory Russian cyberattacks
The pledges follow the Biden administration saying that Russia's calculus on digital assaults had changed.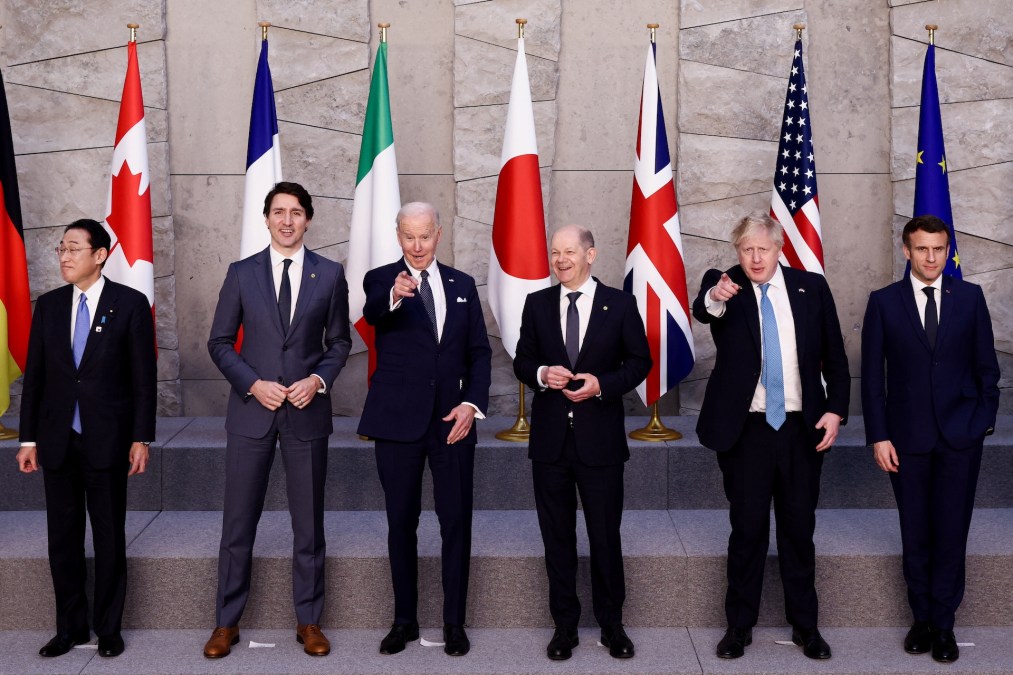 Western leaders committed Thursday to ratcheting up defenses against Russian cyberattacks on Ukraine and other allies, vowing to improve threat information sharing and punish those responsible.
The pledges emerged from a series of summits held by NATO, G-7 leaders and the European Union in Brussels where U.S. President Joe Biden voyaged for emergency meetings about Russia's invasion of Ukraine.
Those commitments arrive days after Biden and his White House warned of a shift in intelligence suggesting that Russian President Vladimir Putin has his "back against the wall" and might be looking to retaliate against the alliance that's sought to penalize him over the Ukraine war, possibly using cyberattacks.
World leaders indicated that they would not tolerate such attacks.
"We are enhancing our cyber capabilities and defences, providing support to each other in the event of cyber-attacks" from Russia, reads a statement from NATO heads of state and government. "We are ready to impose costs on those who harm us in cyberspace, and are increasing information exchange and situational awareness, enhancing civil preparedness, and strengthening our ability to respond to disinformation."
Earlier this month, NATO admitted Ukraine as a "contributing participant" in its Cooperative Cyber Defence Centre of Excellence.
The Group of Seven nations — Canada, France, Germany, Italy, Japan, the U.K. and the U.S. — issued their own statement Thursday that touched, in part, on digital defenses.
"We will continue efforts to support Ukraine in defending its networks against cyber incidents," the G-7 statement reads. "In preparation for any Russian malicious cyber response to the actions we have taken, we are taking steps to increase the resilience of the infrastructure in our respective nations by strengthening our coordinated cyber defences and improving our shared awareness of cyber threats. We will also work to hold accountable those actors that engage in destructive, disruptive, or destabilising activities in cyberspace."