Russia is planning to interfere in 2020 presidential election
The intelligence community's warning on Capitol Hill confirms what many intelligence officials have long feared: Russia was going to come back for 2020.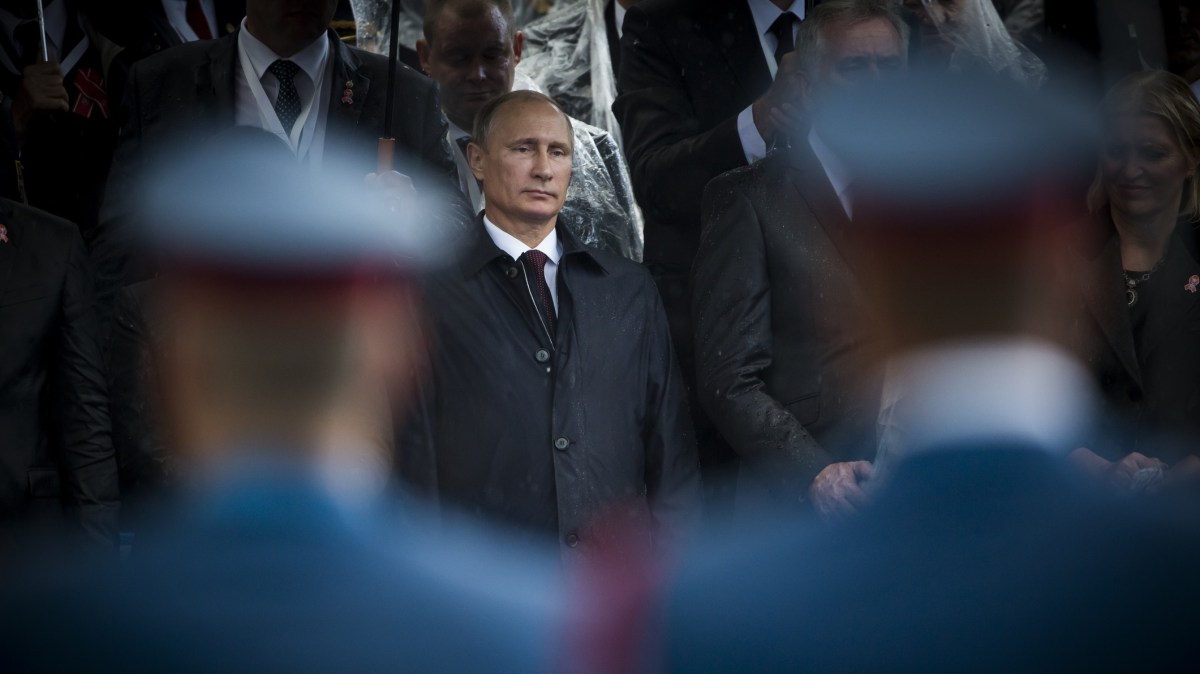 Russia is working to interfere in the 2020 presidential election, and appears to have a preference for President Donald Trump's candidacy, according to a briefing delivered to the House Intelligence Committee last week.
According to a report in the The New York Times, the briefing detailed evidence that Moscow is trying to duplicate its interference efforts from the 2016 presidential elections. A person familiar with the briefing told CyberScoop that, according to the briefing, Russia has a preference for Trump's candidacy and would continue to use messaging aimed at sowing discord among supporters of Democratic presidential candidates.
The briefing, delivered by the Office of the Director of National Intelligence's election security lead Shelby Pierson, reportedly upset Trump because he suspected Democratic committee members would use the information against him, according to the Times and The Washington Post. Trump mistakenly thought that the information was supplied exclusively to Rep. Adam Schiff, D-Calif., despite the fact that multiple committee members from both parties were briefed.
Pierson indicated that Russia had a preference for Trump following questioning from lawmakers, according to multiple news reports.
Trump was so infuriated by the briefing that he lashed out at acting Director of National Intelligence Joseph Maguire, eventually removing him from his position. Earlier this week, Trump appointed Richard Grenell, the current U.S. Ambassador to Germany, to occupy the position until he nominates a permanent replacement, according to the Post.
It was not immediately clear what specific examples, in terms of Russian interference activity, were covered in the briefing.
Pierson said in a recent interview with NPR that the Russians "are already engaging in influence operations relative to candidates going into 2020. But we do not have evidence at this time that our adversaries are directly looking at interfering with vote counts or the vote tallies."
Any sustained Russian effort to interfere in the 2020 presidential election would show that actions taken by the U.S. government over the past four years — such as sanctioning Russian operatives, interrupting their internet access, or personally warning Russian President Vladimir Putin — haven't been enough to dissuade Moscow from attempting to another round of interference.
U.S. officials say they successfully thwarted attempts to interfere in the 2018 midterm elections, but they have also warned that Russia could be saving their efforts for 2020.
Last year, when a senior U.S. intelligence official briefed reporters on election threats, they were only willing to publicly reveal that state and non-state actors were conducting "suspicious and malicious activity against internet-connected infrastructure periodically." That official noted at the time that the 2020 elections were only "a potential target."
Russian trolls have been at work online to spread disinformation, according to Facebook. Last week, the social media platform took down an operation it said was run by Russia's Main Intelligence Directorate (GRU), the same military branch responsible for the 2016 breach of the Democratic National Committee.
In November, hackers linked with the Russian government reportedly sent spearphishing emails to Ukrainian energy company Burisma. The activity came in the wake of Trump's request that Ukrainian president Volodymyr Zelenskiy investigate Hunter Biden's ties to Burisma. Hunter Biden is the son of former vice president Joe Biden. Area 1 Security, the California-based cybersecurity company that discovered the phishing attempt, told CyberScoop it wasn't clear if Russian-backed hackers were successful in stealing any data.