Amazon boots Parler from web hosting service over violent content
It's a blow potentially even more serious than moves by Google and Apple over the weekend to suspend it from their app stores.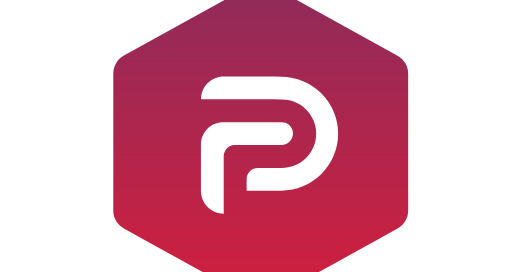 Parler, a social media platform favored by pro-Trump groups, was completely offline Monday morning after Amazon knocked the company from its web hosting services overnight.
The move by Amazon Web Services (AWS) leaves Parler without a digital home — a blow potentially even more serious than moves by Google and Apple to suspend it from their app stores. All three technology giants took action after saying Parler had violated their terms of service for allowing posts that could contribute to violence.
The existential problems for Parler come as federal law enforcement continues to make arrests related to the violent Jan. 6 intrusion of the U.S. Capitol by pro-Trump rioters. Posts on the social media platform were part of the long trail of digital evidence available to investigators. The mob included white supremacists and proponents of the QAnon conspiracy movement.
Amazon's decision was first reported by BuzzFeed News, which cited an email from the AWS Trust and Safety team to Parler Chief Policy Officer Amy Peikoff. The ban went into effect just before 3 a.m. Eastern time, according to the Washington Post.
"Recently, we've seen a steady increase in this violent content on your website, all of which violates our terms," the email says, according to BuzzFeed. "It's clear that Parler does not have an effective process to comply with the AWS terms of service."
Security researchers have archived every deleted Parler post, often accompanied with location data, Gizmodo reported Monday.
Parler CEO John Matze, in a statement emailed to CyberScoop and other news organizations earlier Sunday, defended the company's methods of moderating content, saying the goal was to provide a "place of open dialogue and discussion."
"Evaluated objectively, our system worked as well or better than the methods used by our competitors, while adhering to our principles," Matze said.
Critics of Parler have noted that its thin layer of content moderation not only allowed insurrectionists to communicate in advance of the attack on the Capitol, but also made the app a minefield of pornography and other illicit material.
On Monday, lawyers for Parler filed a lawsuit in a Seattle federal court against AWS, claiming that its moves are "apparently motived by political animus" and were "apparently designed to reduce competition in the microblogging services market to the benefit of Twitter."
In an interview Sunday morning on Fox News, Matze had said that suspensions by Amazon, Apple and Google could "destroy anybody."
The backlash by big tech against President Donald Trump continued over the weekend, too.
Twitter permanently suspended Trump's account after Facebook had made a similar decision at the end of last week. Other companies have taken action against pro-Trump content that violated their terms of service, including Twitch, TikTok, Pinterest, Snapchat and Shopify.
Although Parler was not the only corner of the internet where pro-Trump rioters planned the Jan. 6 attack, it immediately drew attention as those events unfolded. Right-wing groups had long touted the platform as an alternative to Twitter and Facebook, which last year cracked down on content from extremists and conspiracy theorists, as well as Trump's misinformation about the 2020 elections.