Rep. Maloney seeks FBI probe of Parler's role in Capitol attack
Parler's under the microscope.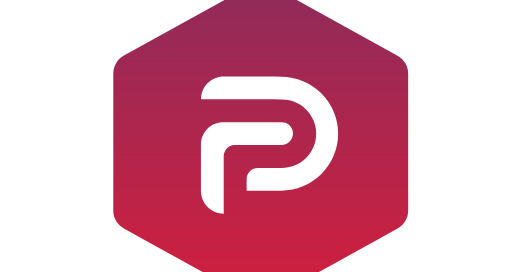 The House Oversight and Reform Committee on Thursday asked the FBI to investigate Parler's role in the storming of the Capitol earlier this month, and its possible ties to Russia.
The committee chair, Rep. Carolyn Maloney, D-NY, also requested that FBI Director Christopher Wray order an investigation into the social media application's financing, according to the letter she sent to the bureau.
Parler has come under scrutiny in recent weeks after rioters used the app to plan and coordinate the Jan. 6 attack on the Capitol Building. Apple and Google have removed Parler from their app marketplaces, while Amazon has ejected the site from its web hosting service over violent content. Maloney now contends the federal government should embark on its own probe.
The FBI should "conduct a robust examination of the role that the social media site Parler played in the assault, including as a potential facilitator of planning and incitement related to the violence [and] as a repository of key evidence posted by users on its site," Maloney said, citing numerous Parler users accused of inciting or threatening violence against elected officials.
As Parler users continue to be arrested for alleged involvement in the attack on the Capitol, Maloney urged the FBI to further investigate any evidence from Parler that may provide more information about the attack on the seat of government.
"It is clear that Parler houses additional evidence critical to investigations of the attack on the Capitol," Maloney said.
The FBI should also investigate whether Parler could be used as "a potential conduit for foreign governments who may be financing civil unrest in the United States," Maloney states in the letter.
Since its removal from mainstream U.S. services, Parler found new support in a Russian-owned technology firm, DDoS-Guard, in an attempt to reboot the social network, according to Reuters.
Maloney indicated she is also concerned about some Parler users being connected with Russian disinformation efforts.
Russia has long worked to sow discord in American politics and undermine democratic institutions in the U.S. through information operations, according to U.S. intelligence assessments.
The request for a probe comes as Parler wades into an increasinly uncertain future. A judge on Thursday denied Parler's request for a court order that would block Amazon from booting the site from Amazon Web Services.
Parler is not unique in receiving skepticism from lawmakers and researchers. In recent months other lawmakers have expressed skepticism about when and how social media companies remove misinformation.