John McAfee found dead after Spanish court approved extradition to US
McAfee, 75, was the creator of antivirus software and accused of multiple high profile crimes.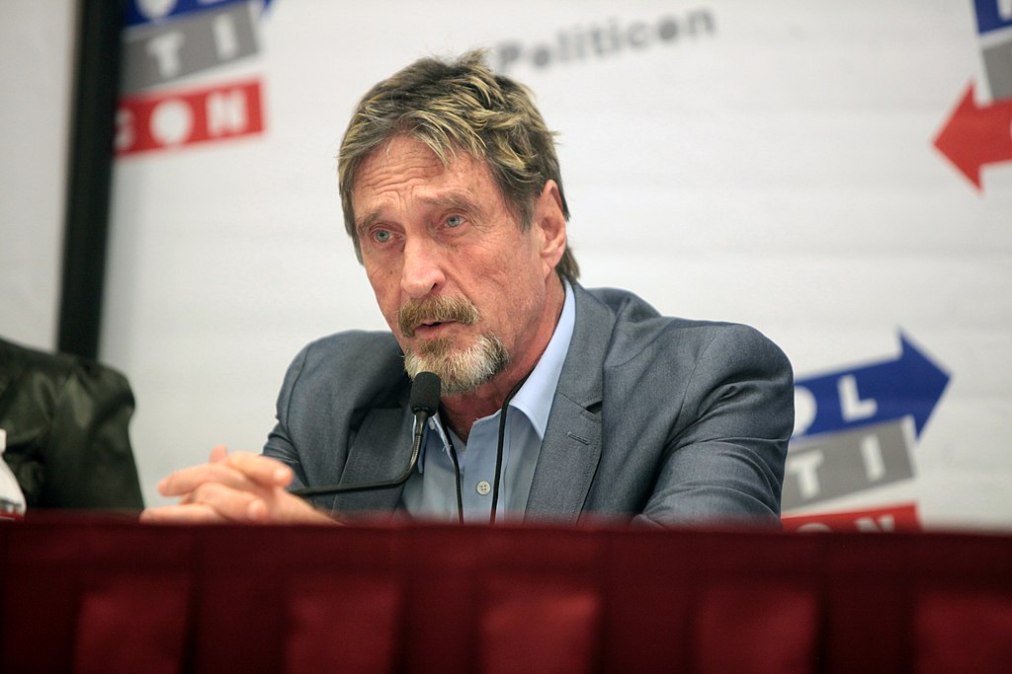 John McAfee, a cybersecurity industry pioneer who would go on to promote various cryptocurrencies and flee international law enforcement, has died in Spain, according to multiple news reports.
McAfee, 75, died in a jail cell in Barcelona while awaiting extradition to the U.S. on charges of tax evasion, the Spanish newspaper El Pais reported Wednesday. Spain's High Court had authorized McAfee's transfer to the U.S. hours before, some eight months after police arrested McAfee in a Barcelona airport.
"Everything indicates that it could be a death by suicide," Spanish justice officials told El Mundo newspaper.
Officers at the Brians 2 prison outside Barcelona tried to revive McAfee after finding the businessman non-responsive, only for a medical examiner to declare him deceased, the Associated Press reported.
McAfee faced up to 30 years in prison if he was convicted of evading taxes in the U.S. Prosecutors in Tennessee charged McAfee with failing to report income from cryptocurrency promotions, speaking engagements and selling the rights to his life story to a filmmaker.
The Spanish court's ruling was made public on Wednesday, and could be appealed.
McAfee in 1987 founded an antivirus company, one of the earliest examples of software providers blocking known strains of malicious software from infecting victims. The founder would separate from the company years after its inception, leaving the McAfee brand to be acquired by the technology giant Intel in 2010.
John McAfee would go on to promote herbal medicines, work as a columnist for various internet publications and engage in publicity stunts, such as when he claimed without evidence he could crack the encryption on an iPhone used by a mass shooter who killed 14 people in San Bernardino, California.
In 2012, police in Belize, where McAfee had resided, declared McAfee a person of interest in connection with the murder of another American expatriate, Gregory Faull, who lived nearby McAfee in the central American country. McAfee fled Belize when sought by police, leading the prime minister there to describe the technologist as "paranoid" and "bonkers."
A Florida court eventually ruled that McAfee owed Faull's estate $25 million following a wrongful death lawsuit. McAfee vowed that he would not respect the decision.
The case made global headlines and would become the subject of a documentary called "Gringo: The Dangerous Life of John McAfee." The same documentary includes interviews with former associates who accused McAfee of rape and other predatory and violent behavior.
In a June 2020 indictment, U.S. prosecutors charged McAfee with dodging the Internal Revenue Services by investing in cryptocurrency and purchasing assets including a boat and real estate in other people's names. A separate complaint from the Securities and Exchange Commission alleged that McAfee has made $23 million in 207 and 2018 by urging his Twitter following to invest in so-called initial coin offerings, while failing to disclose that he was paid to market the services.
McAfee frequently argued without evidence the charges against him were politically motivated.