John McAfee arrested in Spain, charged with tax evasion
McAfee previously tweeted "taxation is illegal."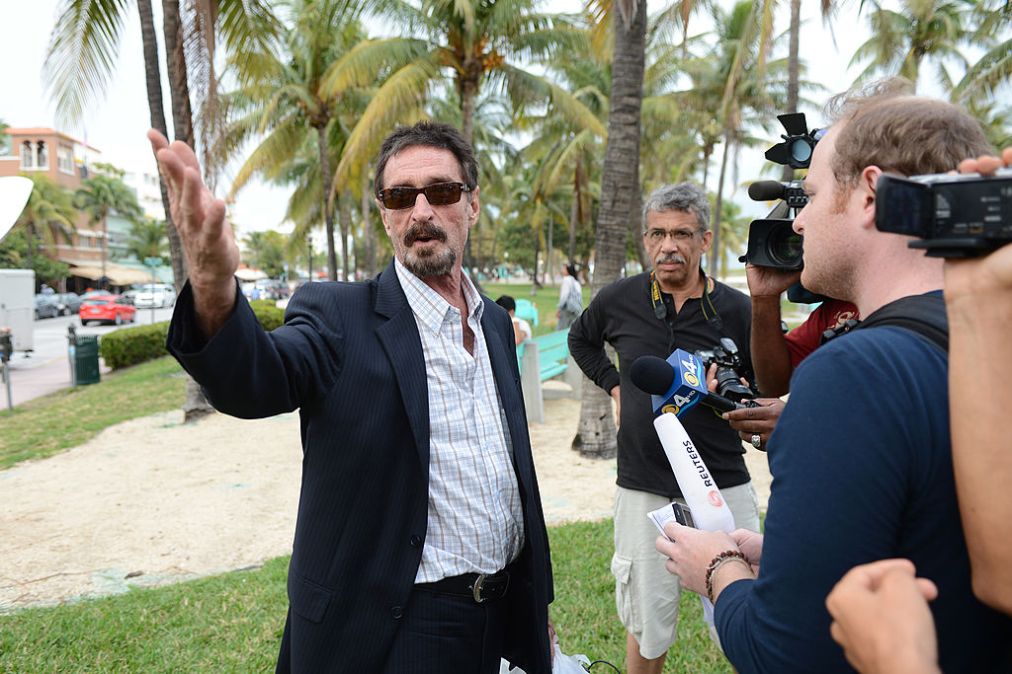 The Justice Department unsealed an indictment Monday against cybersecurity pioneer John McAfee following his arrest in Spain. McAfee stands accused of evading taxes, in part by using cryptocurrency.
McAfee founded the antivirus firm that bears his name, but has spent at least a decade in frequent brushes with the law, and not just in the United States. The indictment, dated from June, does not allege that McAfee received any money from, or otherwise had any connection to his former company during the period he allegedly failed to pay taxes, from 2014 to 2018. McAfee left the security firm more than 20 years ago.
The indictment states that his millions of dollars in income during the four-year stretch came from promotion of cryptocurrencies, consulting work, speaking engagements and the rights to his story for a documentary.
McAfee, the indictment alleges, routed his income into cryptocurrency exchange accounts and bank accounts of others, and sought to conceal assets, including a yacht, from the Internal Revenue Service, in part by using the names of others.
He awaits extradition in Spain on charges on 10 total counts of tax evasion and willing failure to file taxes. Attempts to reach attorneys who have represented McAfee in the past were not immediately successful, nor were attempts to reach McAfee directly.
McAfee has made no secret of his disdain for paying taxes, tweeting last year that he hasn't filed a tax return for eight years because "taxation is illegal" and "my net income is negative," among other grievances.
Also last year, McAfee was transferred to the U.K. after a stint in a Dominican prison where he'd been detained for bringing weapons into the country via his yacht, an attorney told Reuters.
Most notoriously, McAfee was sought in connection to the torture and murder of a man in Belize in 2012, for which a Florida court ordered him last year to pay $25 million to the family of the deceased.
The tax evasion charges weren't the only announced against McAfee Monday: The Securities and Exchange Commission charged McAfee with touting initial coin offerings on Twitter without disclosing that the issuers paid him $23 million in digital assets for the promotion.
The indictment against McAfee is available in full below.
[documentcloud url="http://www.documentcloud.org/documents/7222457-Mcafee-Unsealed-Indictment-0.html" responsive=true]