Former McAfee employees conspired to take 'secret sauce' to Tanium, lawsuit says
The case highlights the cutthroat nature of the security industry, a relatively small field where firms are in constant competition and employees at big companies like McAfee frequently get offers to jump ship.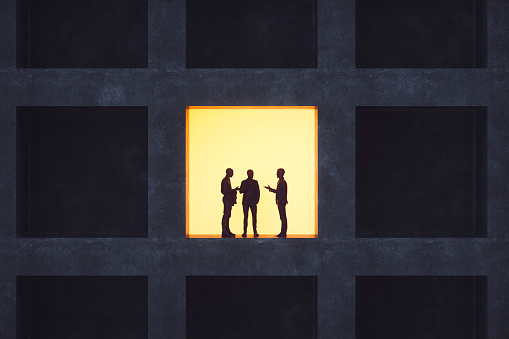 McAfee has filed a lawsuit against former employees, accusing them of conspiracy and stealing trade secrets before starting new positions at a competitor.
In a suit filed Monday in the Eastern District Court of Texas, McAfee claims that three former sales staffers — Jennifer Kinney, Alan Coe and Percy Tejeda — conspired to breach their contracts and steal the "secret sauce" underlying McAfee's sales tactics and customer strategies. The three left McAfee for Tanium, the lawsuit states, a rival endpoint-security firm, at various points throughout the past year.
The case highlights the cutthroat nature of the security industry, a relatively small field where firms are in constant competition and employees frequently get offers to jump ship.
Tejeda, McAfee's former director of finance, was the first employee to accept a new position at Tanium, according to the complaint. He then recruited Kinney, who formerly reported to Tejeda at McAfee, and Coe soon followed, the suit states.
Upon realizing members of its sales staff were being poached, McAfee conducted a forensic examination of the computers used by Kinney and Coe to find that Kinney had emailed McAfee sales documents to herself, and Coe "accessed numerous confidential files while using unauthorized USB devices on his last day at McAfee," according to the suit.
Kinney, Coe and Tejeda managed customer relationships worth tens of millions of dollars in sales revenue, McAfee says.
The complaint argues that defendants had knowledge of McAfee's sales tactics and customer acquisition strategies, including the vendor's "pricing information, marketing plans, customer lists, deal flow, negotiating methods, personnel and other confidential and proprietary sales information." In one incident outlined in the complaint, McAfee accuses Kinney of taking a "Deal Tracker" spreadsheet file containing detailed information about hundreds of actual and potential McAfee sales, including the client name, type of deal, forecasts, quotes, costs, representatives and pricing notes.
"[K]inney again accessed the Deal Tracker file after she announced her resignation," the suit stated. "There was no legitimate McAfee business purpose for Kinney to be accessing this confidential sales and marketing information at that time."
Neither Tanium nor any of the individual defendants immediately responded to a request for comment Tuesday.
"McAfee has suffered harm, and Tejeda and Tanium have been unjustly enriched, as a result of these wrongful actions, and McAfee prays that it recover the damages Tejeda and Tanium have caused," the suit states. "In addition, the actions of Tejeda and Tanium were willful and malicious and support an award of exemplary or punitive damages."
It's not uncommon for companies to accuse former high-value employees of stealing trade secrets. SunPower Corp., a U.S. solar company, last week filed a lawsuit against a former senior executive for allegedly using his personal email account to save proprietary sales information before starting with a new employer.
The McAfee complaint is available in its entirety below.
[documentcloud url="http://www.documentcloud.org/documents/6167600-McAfeeSuit.html" responsive=true]