Finnish lawmakers' emails hacked in suspected espionage incident
Hackers have been snooping on emails, it seems.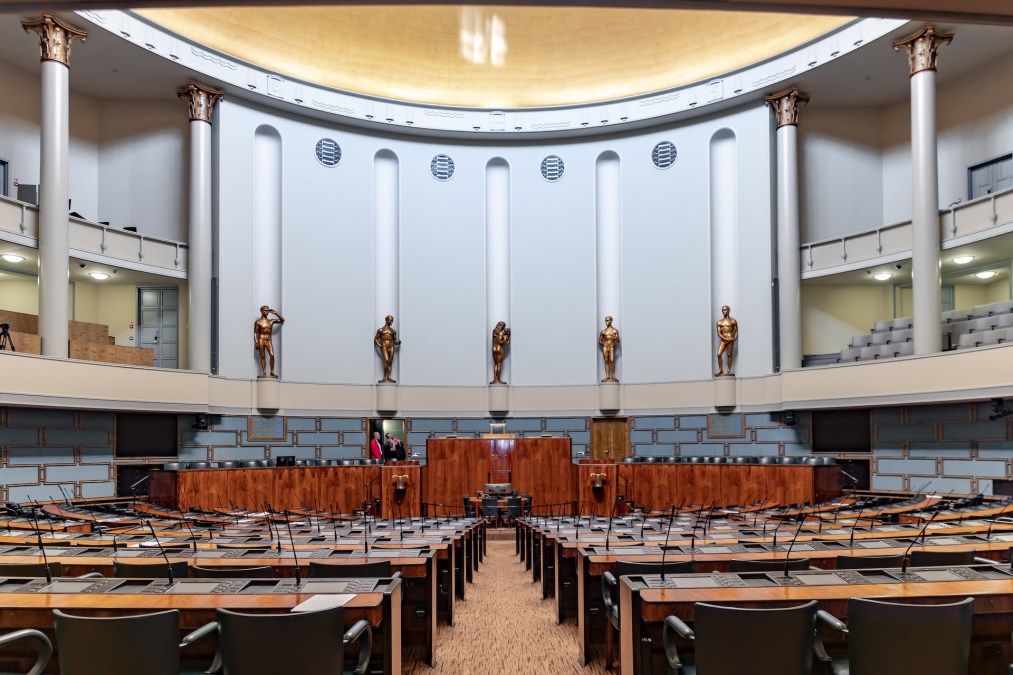 Hackers gained access to the Finnish Parliament's IT system in recent months in an incident that allowed them to access to some emails belonging to members of Parliament, the Finnish Central Criminal Police announced Monday.
The perpetrators "have been able to obtain information either to benefit a foreign state or to harm Finland" in an apparent espionage operation, the chief inspector at the National Bureau of Investigation, Tero Muurman, said in a statement. Police did not identify any suspects.
The attackers targeted multiple people in the incident, which law enforcement started investigating in autumn of 2020. The police are working with international partners to identify the attackers, Muurman said. Exactly how many lawmakers were affected remains unclear.
The Speaker of Finland's Parliament, Anu Vehviläinen, described the incident as an attack on Finland's democracy.
"We cannot accept any kind of hostile cyber activity, whether committed by a governmental or non-governmental entity," Vehviläinen said in a statement.
National legislatures are perennial targets of nation-state hackers that may be seeking intelligence on the domestic politics of other countries. Just a few months ago, Norwegian officials blamed Russian military hackers, called Fancy Bear or APT28, for breaking into and stealing information from Norwegian lawmakers' email accounts. Earlier this year the European Union also blamed Russian government hackers for an effort to break into Germany's Parliament in 2015.
While Russian hackers are frequently tasked with targeting political assets in Europe, the Kremlin is not the only government with hacking outfits suspected to be targeting national legislatures. Australian intelligence reportedly blamed China for a 2019 attack against the country's parliament, for instance.