Denial-of-service disrupts Finnish government sites during Zelenskyy speech
The incident also coincided with Finland openly weighing NATO membership and the Finns saying a Russian aircraft violated their airspace.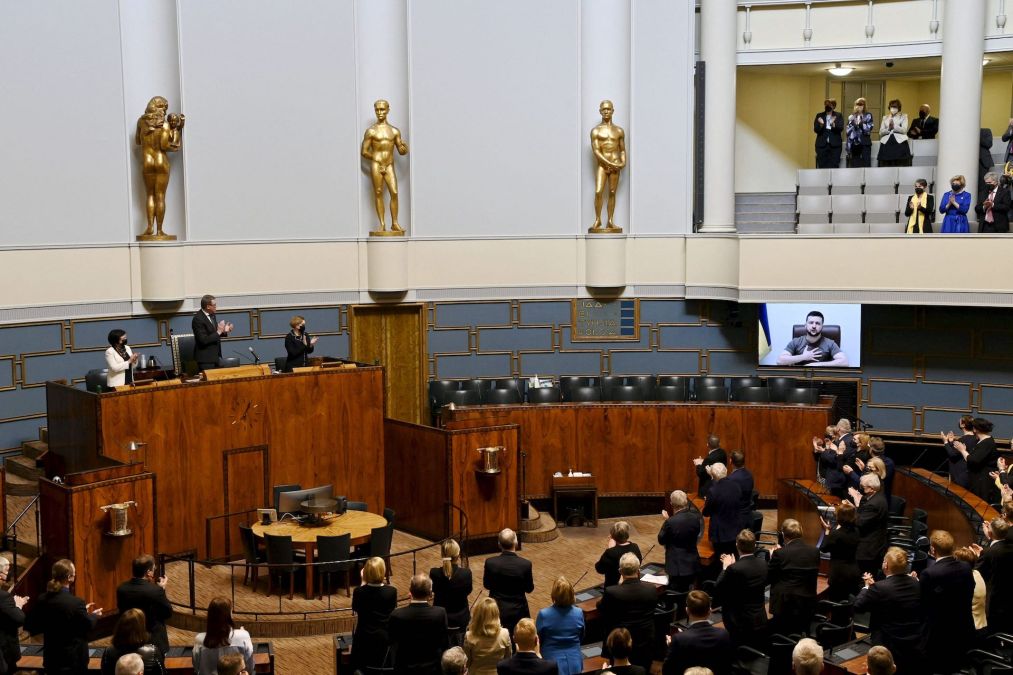 A denial-of-service attack knocked the websites for Finland's defense and foreign ministries offline Friday, the government there said, just as Ukrainian President Volodymyr Zelenskyy spoke to the Finnish parliament.
The disruption also coincided with Finland weighing a bid to join NATO and the same day the Finnish defense agency said a Russian aircraft violated its airspace.
The Finns didn't point the finger at any particular culprit, nor did the foreign ministry answer a request for comment on the responsible party. But denial-of-service incidents — where attackers overwhelm a website with fake traffic to disable it — have emerged frequently against Ukrainian targets dating back to before the Russian invasion, with Ukraine explicitly blaming the Kremlin, sometimes with the U.S. backing up those allegations. Russia has also been hostile toward NATO expansion.
"A denial-of-service attack was launched against the Foreign Ministry's external website on Friday, April 8, 2022, which began at about noon," reads a Google translation of a statement from the ministry. "The situation has returned to normal at around 1 p.m. The State Department has taken steps to curb the attack, along with service providers and the [Finnish cybersecurity agency]."
A Twitter account for the government of Finland said the attack's impact was limited. "Due to website protection, main part of the sites continued to work normally during the attack," reads a Twitter translation.
In his Friday speech, Zelenskyy praised Finland for its assistance in resisting the Russian invasion and called for further help.