FBI director: Protecting 2018 election was a 'dress rehearsal' for 2020
The 2018 vote passed without incident. The "big show" is the 2020 contest, Christopher Wray says.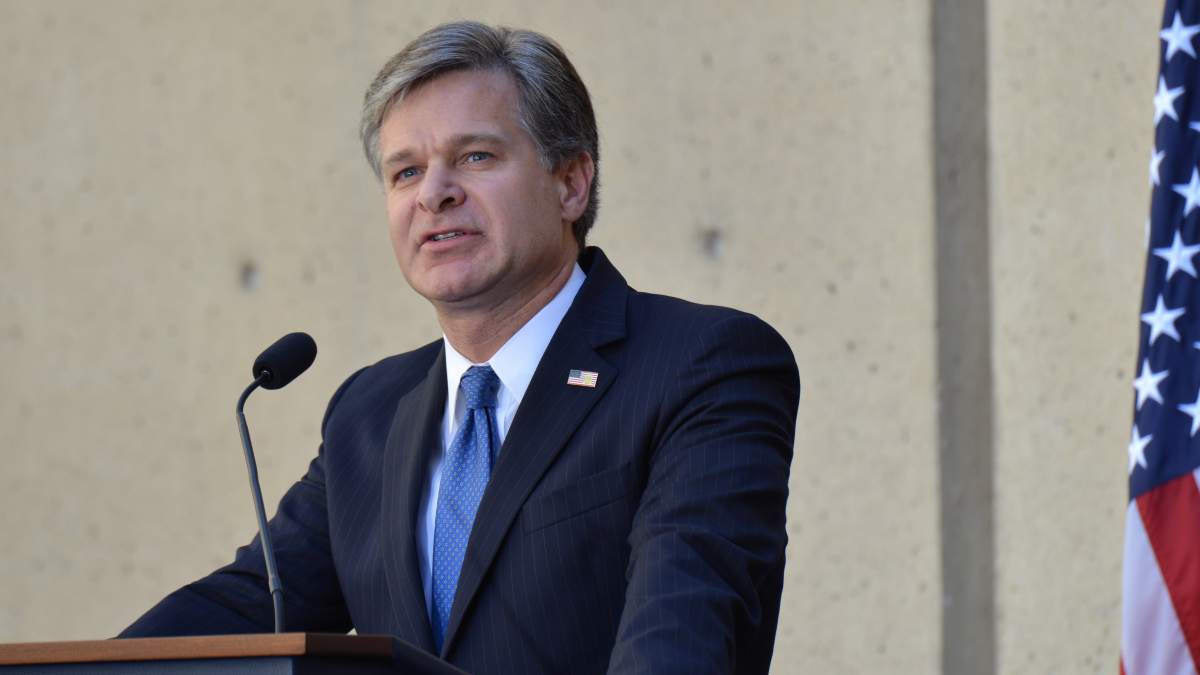 Protecting the 2018 U.S. midterm elections from foreign meddling was a "dress rehearsal for the big show" of the 2020 presidential elections, which adversaries are expected to target, FBI Director Christopher Wray said Friday.
"Our adversaries are going to keep adapting and upping their game," Wray said in a speech at the Council on Foreign Relations, adding that multiple nation-states have learned from Russia's influence operations in the 2016 presidential election.
After the sweeping Russian intervention in 2016 – which also included probing voter databases and breaching and disseminating thousands of Democratic Party emails– federal agencies put an unprecedented amount of resources into defending the 2018 midterms.
The 2018 vote passed without any "material impact or interference" on election or campaign infrastructure, Wray said Friday as he hailed "enormous strides" in election security.
Now, all eyes are on 2020.
If foreign intelligence agencies already have their sights on the 2020 U.S. election, American officials are making their own preparations to defend it. Department of Homeland Security officials say they will study any Russian attempts to interfere in European elections this year, and a top National Security Agency official has said his agency is "already working pretty hard on the 2020 [election]."
Harsh words for Chinese hacking
Wray also used his speech Friday to continue U.S. law enforcement officials' stern warnings about China's alleged use of hacking and other means to steal trade secrets.
"China seems determined to steal its way up the economic ladder at our expense," Wray said.
The Department of Justice considers the alleged Chinese spying its stiffest counterintelligence challenge. Over the last several months, Justice officials have announced a strategy to combat the threat, along with charges against Chinese nationals for hacking into industries such as aerospace, pharmaceuticals and oil gas, to steal valuable data.
"No country poses a broader, more severe intelligence-collection threat than China," Wray said.
Beijing has denied allegations that it sponsors efforts to steal intellectual property.
The FBI chief also urged companies and other organizations to focus within their network in hunting for threats rather than looking to the perimeter.
"[P]eople tend to think of cybersecurity as their perimeter, whereas in fact, in many ways, the most important part of cybersecurity is inside [an organization]," Wray added.
"We're seeing hack after hack and breach after breach," he said. "And we're seeing more and more of what we call a blended threat – where cybercrime and espionage merge together in all kinds of new ways."