As China tensions mount, U.S. officials outline efforts to combat economic espionage
"The [Chinese] playbook is simple: rob, replicate, and replace," a top Justice Department official alleged.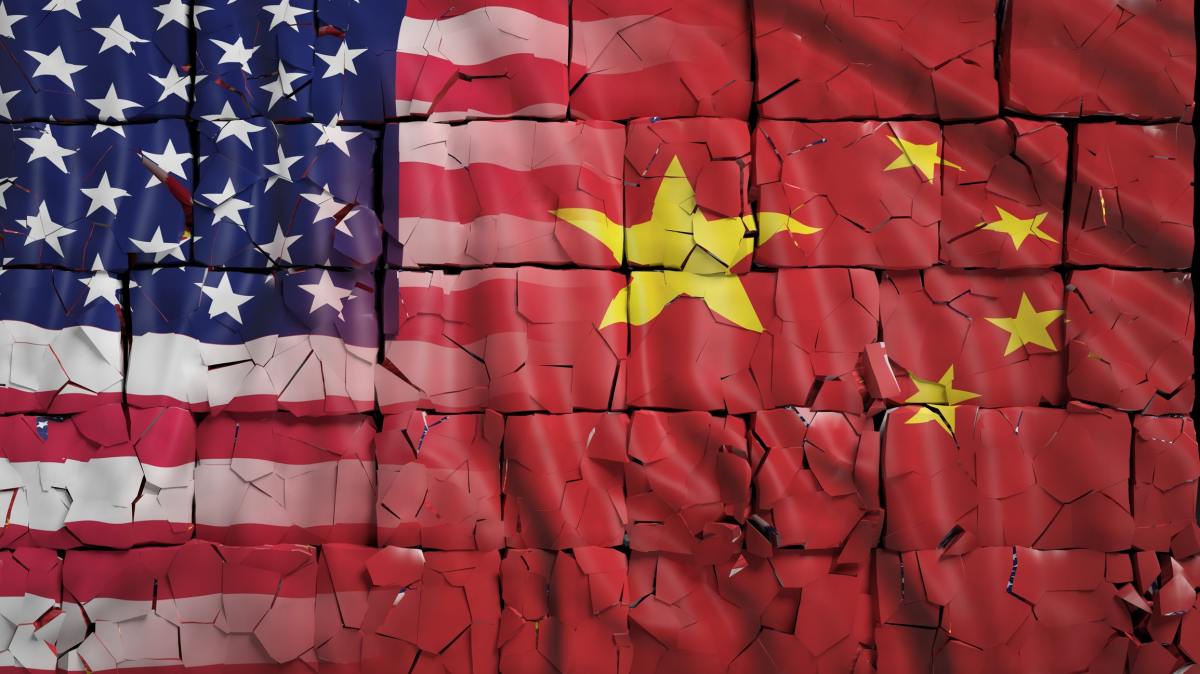 In congressional testimony Wednesday, U.S. officials described the vast scope of alleged Chinese theft of American intellectual property and outlined ongoing efforts to counter such threats amid a dispute with Beijing.
From 2011 to 2018, more than 90 percent of Justice Department cases claiming economic espionage by a state or for its benefit involved China, Assistant Attorney General John Demers said at a Senate Judiciary Committee hearing.
"The [Chinese] playbook is simple: rob, replicate, and replace," Demers said, describing Beijing's alleged efforts to build technology-rich companies through stolen American know-how. China is "the most severe counterintelligence threat facing our country today," said Bill Priestap, assistant director of the FBI's Counterintelligence Division.
The hearing comes at a fraught time for U.S.-China relations on technology, trade, and cybersecurity issues. Secretary of State Mike Pompeo alleged during an interview Wednesday with Fox News that China is responsible for a data breach at Marriott that exposed personal data on up to 500 million customers.
Private investigators examining that hack have found technical clues linking it to Chinese intelligence agents, Reuters reported last week. Some 327 million people had their passport numbers stolen in the breach– a dataset that would be of keen interest to state-sponsored hackers.
A Chinese Ministry of Affairs spokesman told The New York Times he had no knowledge of the breach. Chinese officials have also consistently denied allegations that the country engages in state-sponsored intellectual property theft.
If Chinese hackers were behind the Marriott hack, it would add to a trove of U.S. data that Beijing's intelligence operatives reportedly have at their disposal. China is also the leading suspect in the 2015 theft of millions of security clearance forms from the Office of Personnel Management.
U.S. officials have accused China of breaking a 2015 agreement not to conduct "cyber-enabled" intellectual property theft, and have steadily ramped up pressure by announcing criminal charges against Chinese nationals. At a recent G-20 summit, President Donald Trump and Chinese President Xi Jinping agreed to "immediately begin negotiations" on topics like IP protection, "cyber intrusions and cyber theft," the White House said in a statement.
New legislation introduced
It was economic espionage – rather than traditional intelligence gathering – that was the focus of Wednesday's hearing.
Recent federal indictments of alleged Chinese espionage agents "show the diversity and magnitude of the challenges we face and the need to prioritize our response," Demers said in prepared testimony.
As part of a nascent Justice Department initiative, law enforcement officials will work with universities and companies across the country to raise awareness of Chinese spying and to "encourage them to work with us when something happens," he told lawmakers.
The department is also pushing forward with prosecutions. In October, U.S. officials unsealed charges against 10 Chinese nationals, including intelligence officers and hackers, for allegedly stealing aerospace technology and other proprietary information from U.S. companies.
For its part, Congress is mulling new legislative tools to mitigate economic espionage carried out through hacking or other means.
Sen. Kamala Harris, D-Calif., introduced a bill Wednesday that would update the Economic Espionage Act to increase damages that victims of trade theft can seek and extend the statute of limitations for such cases.
"As foreign agents develop increasingly sophisticated methods of stealing American intellectual property and trade secrets, we must strengthen the tools Americans can use to respond to this growing threat and take steps to secure our economy," Harris said in a statement.
U.S. pressure on China looks set to continue, with federal prosecutors reportedly preparing to announce charges against hackers linked with the Chinese government for attacks on technology service providers. The charges readied by the Justice Department pertain to a campaign by the hacking group known as APT10 to break into remote IT management systems, The Wall Street Journal reported last week. APT10 has been linked with China's civilian intelligence agency, which has become Beijing's preferred arm for conducting economic espionage.
A Justice Department spokesperson declined to comment on the reported pending charges.
The Department of Homeland Security in October warned of an ongoing campaign that aligned with APT10 activity and targeted organizations in the IT, energy, health care, communications, and critical-manufacturing sectors.