CISA expands efforts to fight election disinformation ahead of 'challenging' 2024 vote
CISA Director Jen Easterly said election security has grown more complex as disinformation and threats against election workers have surged.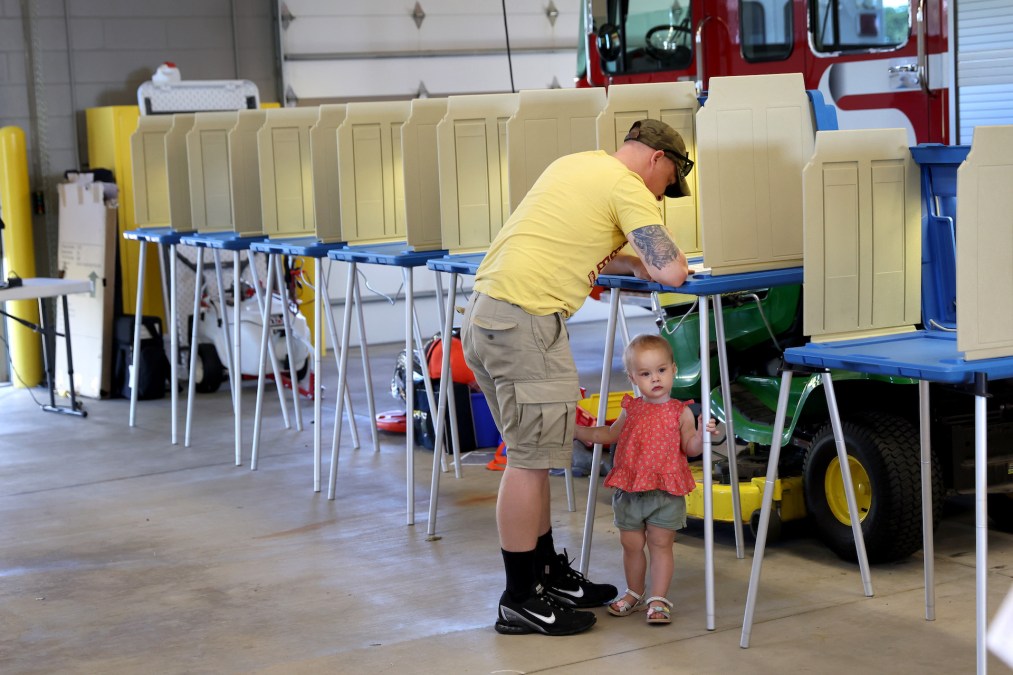 Disinformation has become a much bigger challenge for election officials since the 2020 election, leading the Department of Homeland Security's Cybersecurity and Infrastructure Agency to beef up its efforts to fight falsehoods that could undermine the democratic process.
The danger of disinformation has become an "incredibly difficult problem," CISA Director Jen Easterly said Friday during a press briefing at the DEF CON cybersecurity conference in Las Vegas.
Easterly has taken several specific steps to fight the problem, including by bringing Kim Wyman, former Secretary of State of Washington, into CISA to bolster its election work. Noting that Wyman is a Republican, Easterly said she has deliberately recruited people from both parties to work on CISA's election efforts.
"We recognize this is not a partisan issue," Easterly said, adding that she worked for former President George W. Bush earlier in her career. "Where I fear that the system will break down in a spectacular way is if CISA all of a sudden becomes a partisan agency."
The threat landscape has evolved considerably since President Biden defeated former President Trump in 2020, she said. Coming out of the 2016 and 2018 elections, DHS and CISA officials were mostly concerned with cybersecurity issues. That's changed, she said.
"Now the threat landscape is far more complicated," Easterly said. "We're still concerned about the cybersecurity side, of course, but we are [also] concerned about insider threats … and we are focused on threats of misinformation and disinformation."
CISA's information operations team has expanded, and she noted that she recently hired Maria Barsallo Lynch from Harvard University, where she was executive director of the Belfer Center's Defending Digital Democracy Project.
"The information environment is much more intense than it was," Easterly said. "John Adams talked about [how] facts are stubborn things. We live in a world where facts are not necessarily as stubborn as they used to be."
Threats of physical violence against election workers have surged recently, a problem that Easterly said she is "very concerned" about and considers to be the single biggest change since 2020. Many election officials have left office because their families have been threatened, she said.
The complex and multifaceted cyberthreats facing American election infrastructure has left Easterly assuming the midterms and 2024 elections "will be a very challenging time."
In anticipation of that, CISA is reaching out to secretaries of state to work more closely with local election officials to equip them with tools to beat back disinformation. While it's not CISA's role to police social media, she said, her team has "discussions with platforms, but they're more to understand large trends, not specific tweets."