Election disinformation fueled midterm conspiracies, but far behind 2020 levels, experts found
Researchers found more than 40,000 tweets about tabulators in Maricopa County, Arizona, but disinformation didn't reach levels seen in 2020.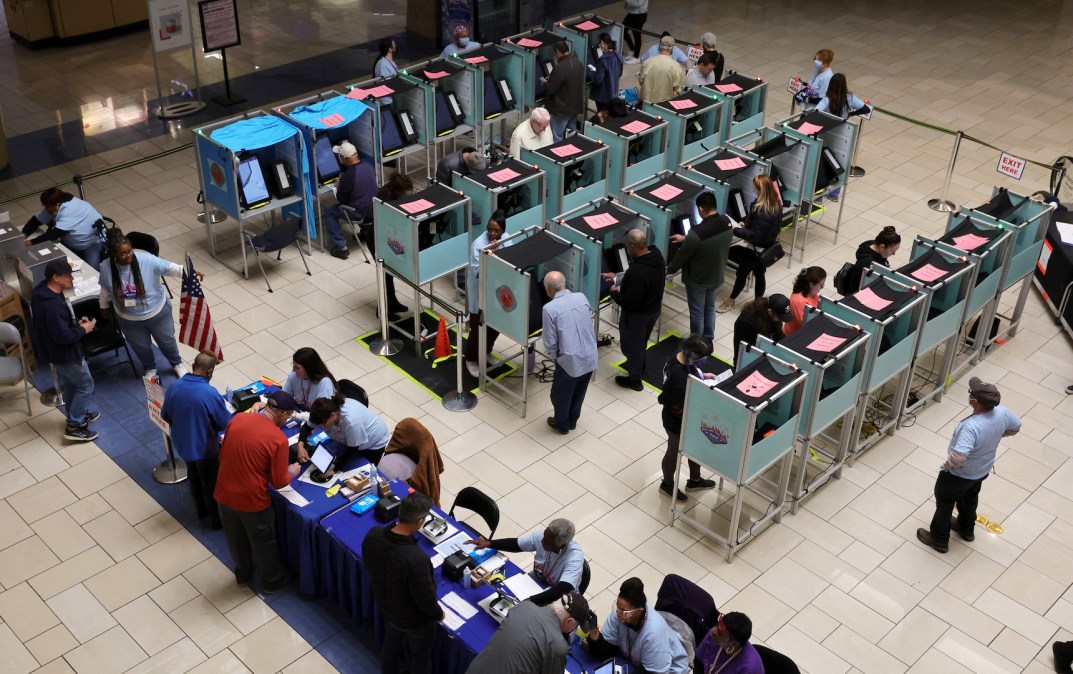 Rumors and mischaracterizations about voting on Tuesday swirled around social media throughout the day, especially related to malfunctioning ballot tabulators in Arizona's Maricopa County, where officials were still counting votes Wednesday afternoon.
The nonprofit Election Integrity Partnership documented more than 40,000 tweets about the tabulators, many of them suggested glitches resulted from sabotage.
But disinformation watchers said the amount of conspiracy theories and lies about the voting process was far less than expected, and much lower than the 2020 presidential election.
"I would not say that what we saw was significant," said Kate Starbird, co-founder of the Center for an Informed Public at the University of Washington. "In terms of coordinated disinformation, I would say that was not a lot of what we were looking at yesterday."
Maricopa County officials did a notably good job of debunking rumors on Twitter and amplifying accurate information, she said, including releasing a video showing what went wrong with the broken machines and clearly disputing that the problems in any way changed vote totals.
Maricopa County officials' tweets explaining the tabulator situation received far more engagement than similar messages posted online in 2020, Starbird said. "It was resonating. Perhaps because there's an information infrastructure that's ready to amplify their messages right now."
Still, that didn't stop conspiracy theorists from seizing on the episode in Maricopa County, which encompasses the Phoenix metropolitan area, to cast doubt on the integrity of the election. Early Tuesday, conservative activist and talk show host Charlie Kirk posted about the problems and soon after former President Donald Trump took to his social media platform Truth Social to assert that Democrats were "trying to steal the election with bad Machines and DELAY. Don't let it happen!"
Election deniers have historically exploited examples of voting equipment or votes needing to be recounted, according to Mike Caulfield, a research scientist with the Center for an Informed Public.
Caulfield lamented what he called the "immediate co-opting" of the Maricopa County error into a larger conspiracy focused on rejecting ballots at local polling locations so they "can be taken 'downtown' … where shenanigans supposedly can happen."