Chinese economic espionage is target of new Justice Department initiative
"Chinese economic espionage against the United States has been increasing and it has been increasing rapidly," Attorney General Jeff Sessions said.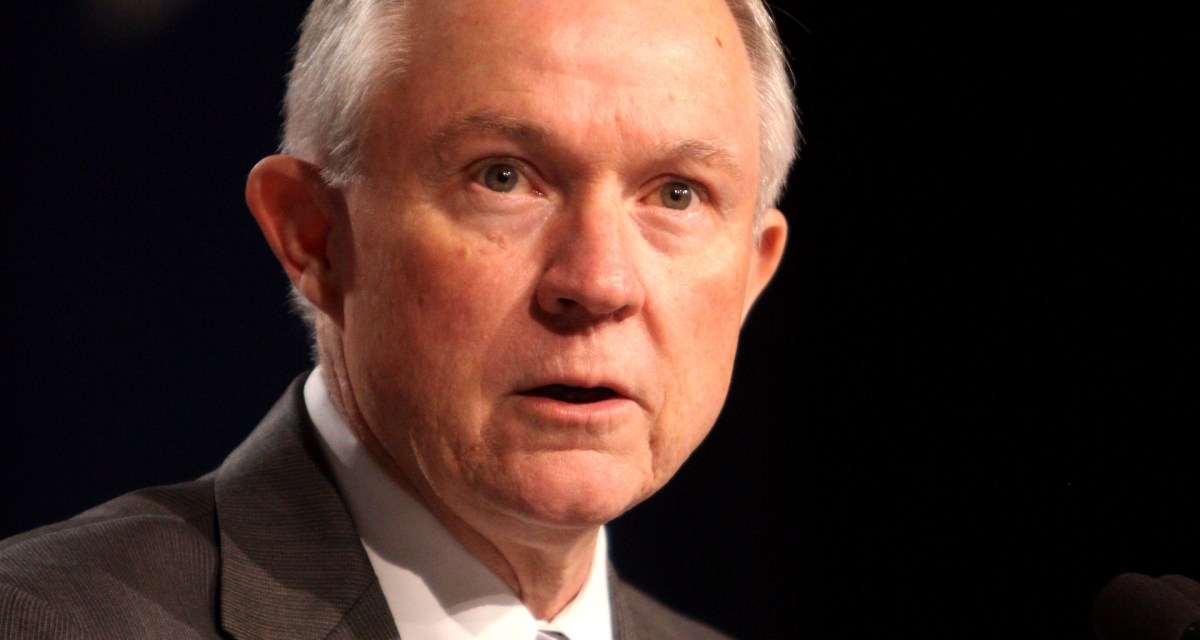 Department of Justice officials say alleged Chinese economic espionage is "increasing rapidly," and they have established a high-level initiative dedicated to countering what they call a pervasive threat to U.S. national security.
Led by Assistant Attorney General John Demers and staffed by senior DOJ officials, the new initiative will work to combat various forms of Chinese economic espionage, including the targeting of U.S. centers of ingenuity like universities, Attorney General Jeff Sessions said Thursday. The effort could lead the department to make recommendations to Congress for legislation to address the threat, he added.
"Chinese economic espionage against the United States has been increasing and it has been increasing rapidly," Sessions said at a press conference. "We are here today to say, 'Enough is enough.' We're not going to take it anymore."
The Chinese government, Sessions said, was "notorious around the world" for intellectual property theft. Beijing has denied such allegations.
The new DOJ initiative reflects the scale of alleged Chinese economic espionage. Nearly all of the FBI's field offices across the country "have investigations into economic espionage that lead back to the country of China," FBI Deputy Director David Bowdich told reporters.
U.S. efforts to counter that espionage are multifaceted, Bowdich said. The FBI, for example, could work with the State Department to revoke a suspect's visa, or with U.S. companies to root out insider threats, he added.
Also on Thursday, the department announced that a federal grand jury had indicted a Chinese state-owned enterprise for a conspiracy to steal trade secrets from Micron Technology Inc., an Idaho-based semiconductor maker. A Taiwanese company and three individuals were also allegedly involved in the scheme.
The moves are part of a growing U.S crackdown on alleged Chinese economic espionage done through hacking and other means.
On Tuesday, the department announced charges against 10 Chinese nationals, including two intelligence officers, for a multiyear hacking campaign to steal proprietary data from U.S. aerospace companies. That followed the recent extradition to the United States of another Chinese intelligence official to face economic espionage charges.
The Chinese Embassy in Washington, D.C., could not be reached for comment.