Senate confirms cybersecurity-focused Alejandro Mayorkas as DHS secretary
"The cybersecurity of our nation [will be] one of my highest priorities," Mayorkas said in his confirmation hearing.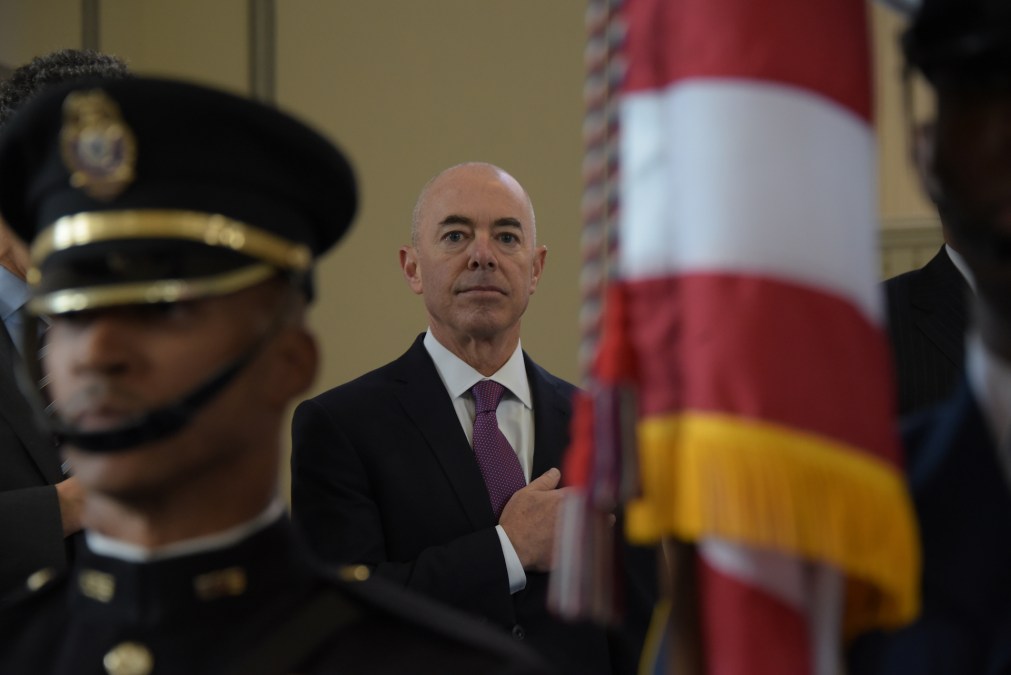 The Senate on Tuesday voted to confirm Alejandro Mayorkas as Homeland Security secretary, a post crucial to the U.S. response to a suspected Russian hacking campaign that has roiled Washington.
A former No. 2 Department of Homeland Security official in the Obama administration, Mayorkas flatly told lawmakers last month that U.S. government defenses against hacking were out of step with the urgency of the threats. "The cybersecurity of our nation [will be] one of my highest priorities," he said during a Senate confirmation hearing.
Mayorkas has pledged to strengthen DHS's cybersecurity work, including by reviewing two big-budget department programs that did not thwart the alleged Russian hack. The spying campaign has exploited software made by SolarWinds and other IT providers, and infiltrated multiple U.S. agencies.
Mayorkas, who fled Cuba's Castro regime as a child, now leads a vast DHS bureaucracy whose charges include defending civilian federal agencies from state-backed hackers and protecting election systems from interference. He knows the bureaucracy well.
As deputy DHS secretary, Mayorkas took a close interest in cyberthreat-sharing programs with the private sector and was involved in negotiating a 2015 U.S.-China agreement forbidding cyber theft of intellectual property.
During the Trump administration, industry analysts credited DHS's Cybersecurity and Infrastructure Security Agency for doing more to share hacking threats with the private sector and for prioritizing election security. The Biden administration has sought to build on that momentum by asking Congress for $690 million in additional funding for CISA.
More DHS personnel to follow?
The Senate voted 56-43 to confirm Mayorkas, reflecting a contentious nomination process. He is DHS's first Senate-confirmed secretary since Kirstjen Nielsen resigned in April 2019.
Some of Biden's other Cabinet picks have cleared the nomination process far more easily. The Senate confirmed Pete Buttigieg as Transportation secretary on Tuesday by a 86-13 margin.
Some Senate Republicans delayed Mayorkas' confirmation process over concerns about his responses to immigration questions. Others raised concerns about a Department of Homeland Security inspector general (IG) report on Mayorkas' tenure as head of U.S. Citizenship and Immigration Services in the Obama administration. The 2015 IG report investigated whether Mayorkas showed political favoritism to influential Democratic Party politicians as part of a visa program. Mayorkas has denied wrongdoing.
Sen. Rob Portman, R-Ohio, said he backed Mayorkas' nomination despite concerns about the IG report and because DHS needed leadership to respond to the alleged Russian hacking.
Former DHS officials said Mayorkas will need to balance the many pressing issues facing the department, from immigration to the ransomware attacks that have afflicted businesses and local governments.
"Mayorkas has his work cut out for him, not least of which is keeping the spotlight focused on cybersecurity as the rest of the daunting challenges of DHS take hold," said Tatyana Bolton, a former DHS official who is now director of cybersecurity and emerging threats at the nonprofit R Street Institute.
"He must continue to charge forward on cybersecurity resilience building … and improving support to the private sector to secure our nation's networks," Bolton added.
Mayorkas' confirmation could pave the way for the White House to move forward with other key DHS appointments, including CISA director. Rob Silvers, a Mayorkas ally and former assistant DHS secretary for cyber policy, is the lead candidate for that post, CyberScoop previously reported.
Chris Cummiskey, a former acting DHS undersecretary for management, said he wasn't worried about cybersecurity taking a back seat to other big issues like immigration that are in Mayorkas' portfolio.
Given Mayorkas' background, and his close relationship with Silvers, "I don't think there's much opportunity for cyber to slide off the table," Cummiskey said. "SolarWinds was a wake-up call that has gotten" Capitol Hill's attention, he added.