White House plans to select Rob Silvers, a Mayorkas ally, to lead DHS's cyber outfit
It's the role formerly held by Chris Krebs, whom Donald Trump fired via tweet.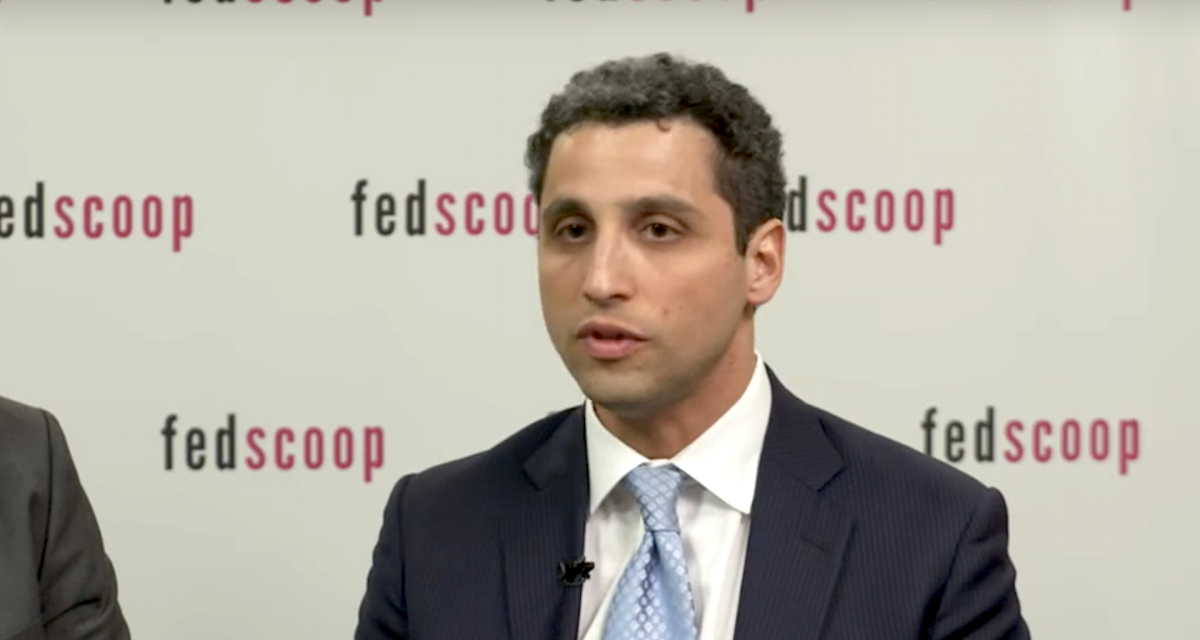 The Biden administration plans to select Rob Silvers, a lawyer and former Department of Homeland Security official, to run the federal agency in charge of election security and stopping hacking threats to government networks, according to two people familiar with the matter.
The choice of Silvers, who is close with Homeland Security secretary nominee Alejandro Mayorkas, to lead DHS's Cybersecurity and Infrastructure Security Agency would signal the new administration's intent to strengthen CISA's role in cyber-defense. Biden advisers have proposed hundreds of millions of dollars in additional funding for the two-year-old agency, and providing more security tools to defend civilian-government networks.
Silvers' selection won't be official until all of the requisite paperwork is complete, people familiar with the process said.
If confirmed by the Senate, Silvers would assume the position previously held by Christopher Krebs, whom former President Donald Trump fired via Twitter for declaring the 2020 election was secure.
CISA is now investigating one of the largest cyber-espionage campaigns against U.S. government networks in recent memory. The suspected Russian activity, which exploited software from the federal contractor SolarWinds to infiltrate multiple federal agencies, has consumed incident responders throughout the presidential transition and could take months to fully remediate. Some lawmakers have concluded from the breaches that CISA needs more resources to revamp the civilian government's cyber-defenses.
Reuters reported earlier Friday on Silvers as the likely CISA pick.
Silvers was senior adviser to Mayorkas from 2013 and 2014, when the latter was deputy DHS secretary. Silvers then served as assistant DHS secretary for cyber policy in the last year of the Obama administration. That would have given him insights into another alleged Russian hacking campaign: the probing of election infrastructure and theft of Democratic National Committee emails in 2016.
Silvers was also involved in the Obama administration's negotiation of a 2015 agreement with China forbidding intellectual property theft through hacking.
The Senate has yet to confirm Mayorkas, with Sen. Josh Hawley, R-Mo., objecting to the nomination moving forward over Mayorkas' responses to immigration questions.
As a confidant of Mayorkas, Silvers is seen by analysts as someone who can navigate the DHS bureaucracy to execute CISA's mission.
"Rob is extremely easy to work with," said Ari Schwartz, a former senior cybersecurity official in the Obama administration who worked with Silvers. "He's very thoughtful and listens to all sides of [cybersecurity] issues. He would ensure that CISA issues would remain top-tier issues at DHS."
Silvers has been employed as a partner at the law firm Paul Hastings focused on cybersecurity and data privacy. He helped start the firm's practice on the legal implications of artificial intelligence.
Silvers declined to comment, referring questions to a Biden transition spokesperson, who did not respond to a request for comment. The White House did not respond to requests for comment.
Other members of the new CISA leadership also are falling into place.
Eric Goldstein, who worked closely with the private sector and state governments as a DHS cybersecurity official in the Obama administration, is expected to be appointed CISA's executive assistant director for cybersecurity, according to two people familiar with the matter. That position is the senior most CISA role focused exclusively on cybersecurity.
Goldstein was most recently head of cybersecurity policy, strategy and regulation at Goldman Sachs, according to his LinkedIn profile, where he worked with Andy Ozment, his former boss at DHS. Goldstein is regarded within CISA as a trusted source on cybersecurity policy issues, according to two people who have worked with him.
Goldstein did not respond to a request for comment.
As the public face of the agency, one of Silvers' main tasks would be to continue to build recognition for CISA among the critical infrastructure firms the agency helps protect. Krebs, CISA's first Senate-confirmed director, raised the agency's stature by appearing at popular hacking conferences and hiring well-known security researchers.
CISA carved out an influential role for itself in the Trump administration despite the fact that President Trump didn't make an effort to emphasize cybersecurity.