Biden's DHS pick was a 'quick study' of cybersecurity issues as the department's deputy
"He recognizes he's not a cyber expert, but he goes to those who help him make informed decisions," said Greg Touhill, a former senior DHS official.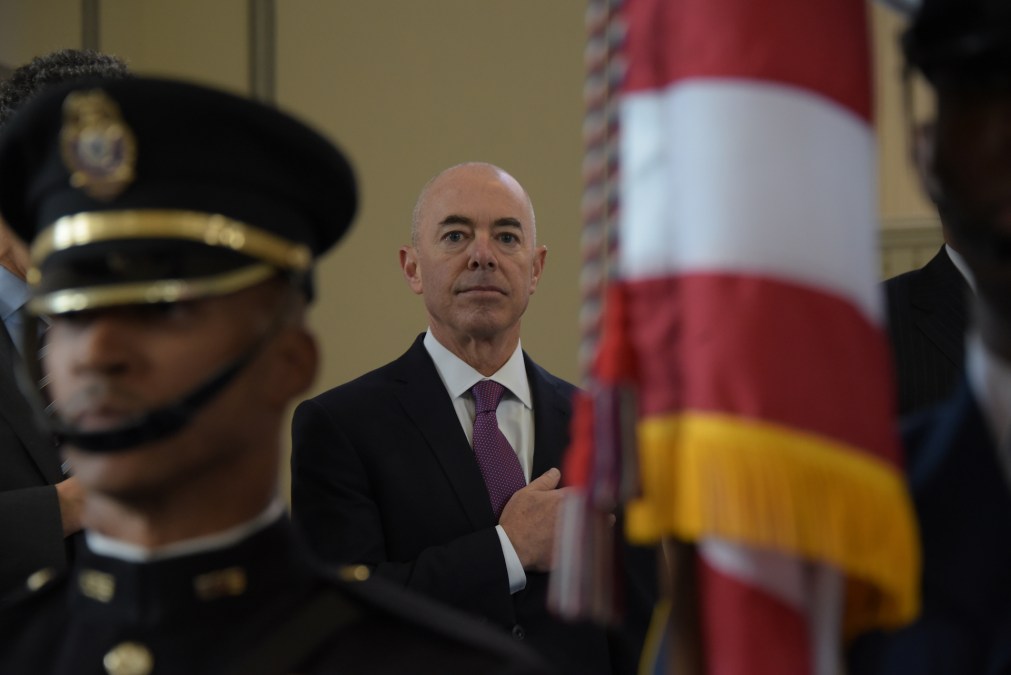 Alejandro Mayorkas, President-elect Joe Biden's choice to run the Department of Homeland Security, gained an appreciation for how cyberthreats factor into national security challenges when he was deputy of the department from 2013 to 2016, former U.S. officials who know Mayorkas told CyberScoop.
As DHS's No. 2, the Cuban-American lawyer took a close interest in the department's work on cyberthreat-sharing with the private sector, and was involved in negotiations with China over a 2015 agreement forbidding intellectual property theft.
Mayorkas also witnessed the U.S. response to major state-sponsored hacking operations, from China's alleged breach of the Office of Personnel Management to Russia's probing of election infrastructure in 2016. Mayorkas is now poised to be a central figure in how the incoming Biden administration responds to such threats.
"He clearly understood [cybersecurity] issues and why they were important and was a good advocate for DHS's part in that," said Christopher Painter, who served as President Barack Obama's top diplomat focused on cyberspace.
When Mayorkas became deputy secretary in 2013, he made a point of broadening his understanding of cyberthreats to critical infrastructure, according to Greg Touhill, a retired Air Force brigadier general who served as director of DHS's National Cybersecurity and Communications Integration Center (NCCIC).
Mayorkas visited the NCCIC, the department's hub for sharing threat information with the private sector, according to Touhill, who described Mayorkas as a "quick study" on cybersecurity issues.
"He came in and tried to get a better understanding of what we were facing in the cyber realm," added Touhill, who is now president of the federal group at security company AppGate. "He doesn't pretend to be a cyber expert. He recognizes he's not a cyber expert, but he goes to those who help him make informed decisions."
One of the principal goals of DHS's cybersecurity work is to make it harder for malicious hackers to break into public and private organizations, forcing them to move on to other targets. Mayorkas reflected on that effort in a 2017 interview with Politico.
"We should be limiting the pool of hackers who can actually succeed to those who are expert and have significant resources and time," he said.
Rep. Bennie Thompson, a Mississippi Democrat who chairs the House Homeland Security Committee, welcomed Mayorkas' selection as DHS secretary, citing his "cybersecurity experience" and the hacking threats facing U.S. infrastructure.
The Biden cabinet starts to fill out
Mayorkas is a partner at the law firm WilmerHale, where he focuses on civil litigation and cybersecurity. Prior to becoming deputy DHS secretary, Mayorkas was director of the U.S. Citizenship and Immigration Services.
Mayorkas will need to draw on that experience as he prepares to lead a department that has been fiercely criticized by human rights advocates and lawmakers for separating migrant children from their parents.
If confirmed by the Senate, Mayorkas would take the reins of a 240,000-person department that commanded a budget of $88 billion in fiscal 2020. Jeh Johnson, who was Homeland Security secretary when Mayorkas was deputy, backed his former colleague for the job.
"Ali's got a well-rounded experience with the Department of Homeland Security," Johnson said at an online event hosted Monday by the Center for New American Security think tank. Johnson cited Mayorkas' Citizenship and Immigration Services post, his job as deputy secretary and his past experience as a U.S. attorney.
In addition to Mayorkas, Biden on Tuesday announced Antony Blinken as his choice for secretary of state, Avril Haines as his pick for director of national intelligence and Jake Sullivan as national security adviser. All four appreciate the way cybersecurity challenges factor into policymaking, according to Painter.
"They're going to hit the ground running and understand that [cybersecurity is] an issue," he added.
Tim Starks contributed reporting.