Pete Buttigieg's campaign CISO has resigned
Mick Baccio, who has been with the Buttigieg campaign since last August, told CyberScoop he was resigning due to differences in the campaign's security approach.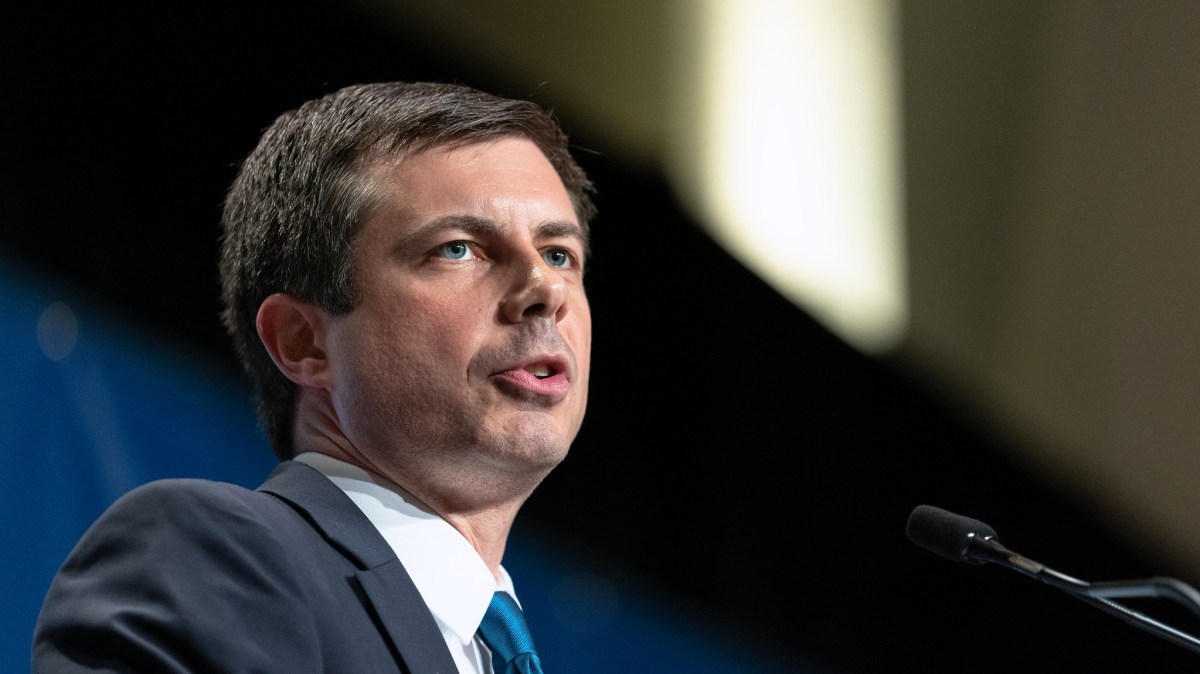 The Chief Information Security Officer for Democratic presidential candidate Pete Buttigieg's campaign, Mick Baccio, has resigned, CyberScoop has learned.
Baccio, who has been with the Buttigieg campaign since last August, told CyberScoop he left because he no longer agreed with the way senior leadership in the campaign was envisioning campaign cybersecurity.
"[I left due to] fundamental philosophical differences with the campaign management regarding the architecture and scope of the information security program," Baccio told CyberScoop.
Baccio declined to share details about what exactly led to his resignation.
The campaign said it is still committed to digital security.
"Mick resigned earlier this month and we thank him for the work he did to protect our campaign against attacks. Our campaign has retained a new security firm and continues to be committed to digital security and protecting against cyber attacks," Chis Meagher, campaign press secretary, told CyberScoop.
Baccio's departure may come as a blow to the campaign's cybersecurity operations, as concerns about foreign interference in elections mount.
Shelby Pierson, the U.S. intelligence community's election threats executive, said just Tuesday that Russia, China, Iran and North Korea each may have desires, plans, and capabilities to interfere in the 2020 election.
Just a few months ago Microsoft revealed that Iranian government-linked hackers targeted email accounts associated with a U.S. presidential campaign, which Reuters reported was the Trump re-election campaign.
Since joining, Baccio has been responsible for maintaining the campaign's cyber hygiene, use of encrypted chat applications and two-factor authentication, and ultimately making sure the kind of breach that happened at the Democratic National Committee in 2016 doesn't happen to the South Bend Mayor's operation.
The departure comes at a critical time for the campaign. The Iowa caucuses, the first contest that will eventually determine the Democratic presidential nominee for the 2020 presidential election, take place on Feb. 3.
Baccio is a seasoned cybersecurity practitioner who, before working for Buttigieg, ran a threat intelligence team at the White House under both the Presidents Barack Obama and Donald Trump. There, he advised on nation-state threat activity and national security threats, including cyberattack tactics, techniques, and procedures. He has also served as a cyber threat analyst at the Department of Health and Human Services and worked as a security analyst for Lockheed Martin.
Of course, working on any campaign can be a fleeting gig, something Baccio admitted in November during remarks at a cybersecurity conference in Arlington, Virginia.
"Initially I wasn't going to do it. The nature of the job is very temporary. We all know the Iowa caucus. It's a really important date, all the primaries," Baccio said at Cyberwarcon. "This job might end in March … it might end at any point in between then if there's a political or media hiccup. It's not a really good selling point."
Baccio said he ultimately consulted with friends and took the job because it seemed like a unique opportunity.
"This job could only come along once every four years," Baccio said. "And if it does come along again am I going to get this phone call [from a top candidate]?"
The Wall Street Journal was the first to report Baccio's departure.