Matt Masterson, CISA's top election security official, to step down
He led a team that reassured the public that the 2020 election was secure, despite President Donald Trump's baseless assertions to the contrary.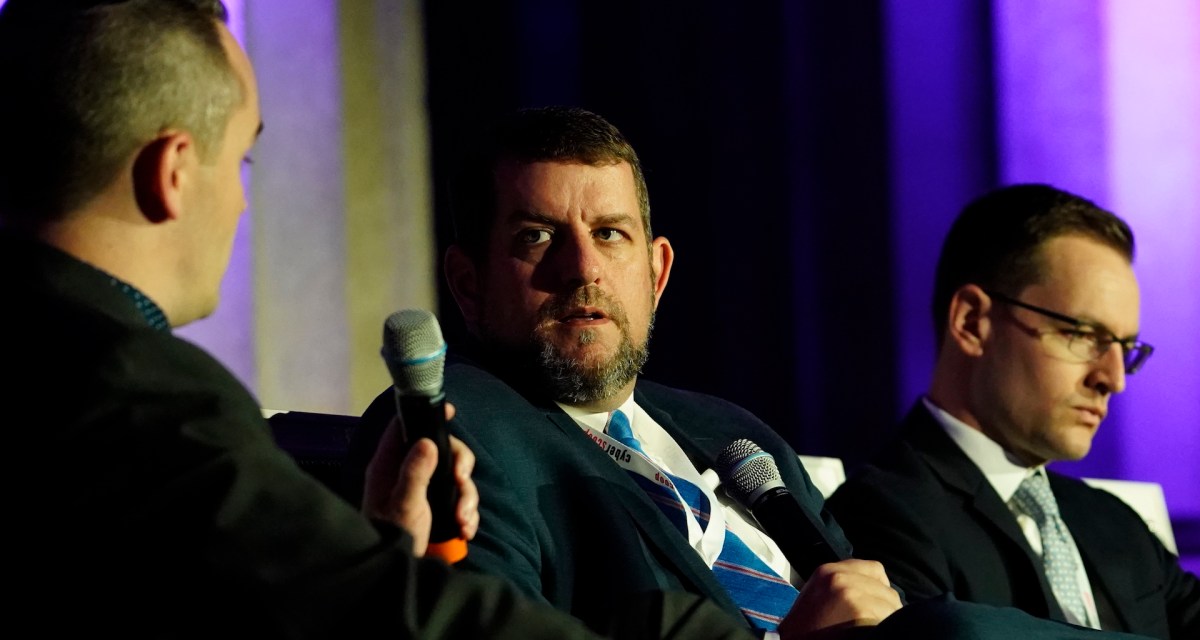 Matt Masterson, one of the U.S. government's top election experts, is leaving his post as of next week for a role in academia where he will continue to study the disinformation campaigns that have plagued the country, he told CyberScoop on Thursday.
Masterson has been a senior adviser at the Department of Homeland Security's Cybersecurity and Infrastructure Security Agency since 2018. He led a team that reassured the public that the 2020 election was secure, despite President Donald Trump's baseless assertions to the contrary.
Masterson will join the Stanford Internet Observatory, a team of academics and tech experts led by former Facebook security chief Alex Stamos, which works on election security and social media challenges. Masterson said his last day at CISA will be Dec. 18.
At Stanford, "We're going to unpack what we've learned over the last few years [on election security]," Masterson said in an interview, including "what more needs to be done on a broader level."
Masterson said he wants to continue to tackle disinformation campaigns, which could extend to the rollout of the coronavirus vaccine. Experts fear that a large swath of Americans are distrustful of the efficacy of the vaccine, in part because of conspiracy theories that spread online.
Masterson, a former election official in Ohio, was part of a team of CISA officials who rebuilt trust between election officials across the country and federal personnel after the 2016 election.
After CISA officials repeatedly pointed out that mail-in voting is secure, and maintained a "Rumor Control" website to debunk election conspiracy theories, the White House carried out a purge of the agency's leadership. Trump fired CISA Director Chris Krebs by tweet on Nov. 17., and Krebs' deputy, Matt Travis, resigned shortly thereafter.
But Masterson stayed on at CISA, continuing to work with election officials as they certified results and countered disinformation. He has also condemned the array of violent threats that election officials from both parties have received from people who have bought into conspiracy theories about the vote.
"It's disgusting. It's vile. It needs to stop," Masterson said, referring to the threats. "Election officials did their job, did it well."
Despite the string of departures from CISA, Masterson said that, with the career officials still there, the agency's election security work is in good hands.
"The community knows them and trusts them," Masterson said. "And they'll build on the success we've had in the last three years."
He said that election officials across the country have made strides in security since the 2016 election, from using multi-factor authentication to practicing incident response plans.
The biggest area that still needs improvement, he said, is getting federal security resources to small and medium-sized counties, and to smaller voting technology vendors.
The Wall Street Journal first reported Masterson's move.