Former CISA deputy details ouster, condemns violent threat from Trump campaign
"He's a small man with a small mind and a bad mustache," Matt Travis said of Trump campaign lawyer Joe diGenova.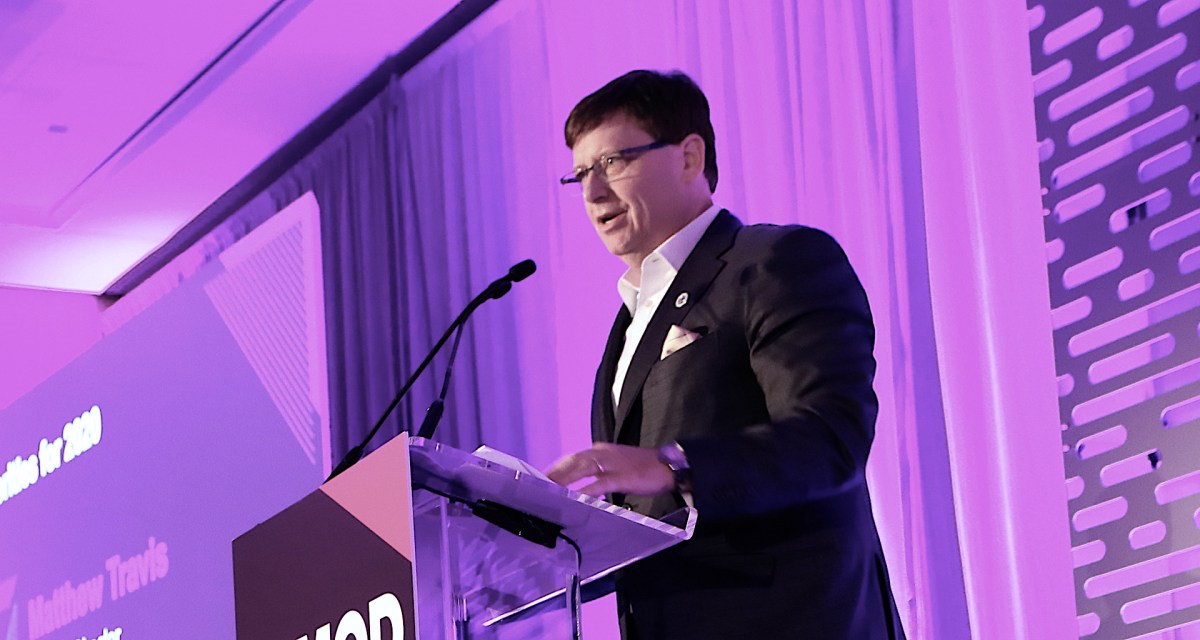 The former deputy of the U.S. Cybersecurity and Infrastructure Security Agency on Tuesday faulted the Trump campaign for politicizing election security and condemned a violent threat from a campaign lawyer toward his former boss, Chris Krebs, in some of his first public comments since leaving the agency.
"I have yet to see a partisan issue within securing America's infrastructure that warrants politicizing what we do," Matt Travis, former deputy CISA director, said during a virtual event hosted by the Aspen Institute. "And what we were hearing from the Trump campaign was in effect politicizing the security of a sub-sector of infrastructure, namely the election system."
President Donald Trump on Nov. 17 fired Krebs as CISA director after Krebs and his agency repeatedly debunked the president's baseless claims of electoral fraud. Travis resigned later that evening after, he said, the White House made clear that he would not succeed Krebs as head of the agency.
Travis elaborated on his ouster at the Aspen Institute event, saying that after he objected to the White House's decision not to leave him in charge of the agency, Acting Homeland Security Secretary Chad Wolf tried to resolve the situation with the White House. But when it was clear to Travis that he wouldn't be allowed to lead the agency, he resigned.
After Krebs and Travis' dismissal, Trump and his allies have continued to bombard the airwaves and social media platforms with false claims that fraud cost Trump his electoral defeat to Joe Biden. CISA, along with other election-sector organizations, has said the election was the most secure in U.S. history. CISA officials say they will continue to refute election-related conspiracy theories.
Election officials in multiple states, meanwhile, have reported receiving death threats in the wake of the election. And on Monday, one of those threats came from the Trump campaign itself.
Joe diGenova, a Trump campaign lawyer, said Krebs should be "taken out at dawn and shot" and "drawn and quartered" for assuring the public that the 2020 election was secure. Asked if Trump condemns diGenova's comments, a White House spokesperson referred CyberScoop to the Trump campaign, which provided a statement from diGenova claiming he was being "sarcastic" and wished Krebs no harm.
Krebs said he is considering his legal options in responding to the threat. "I've got an exceptional team of lawyers that win in court, and I think they're probably going to be busy," Krebs told NBC's "TODAY" show. Travis condemned diGenova's original comments on Tuesday.
"It's egregious. [I'm] at a loss for words for just how absurd and offensive those comments are," Travis said. "What happened to shame?"
"He's a small man with a small mind and a bad mustache," Travis said of diGenova.