State election officials will get intelligence briefing after Iran tensions
This is not a Russia-only problem," the U.S. intelligence community's top official for election security said Tuesday.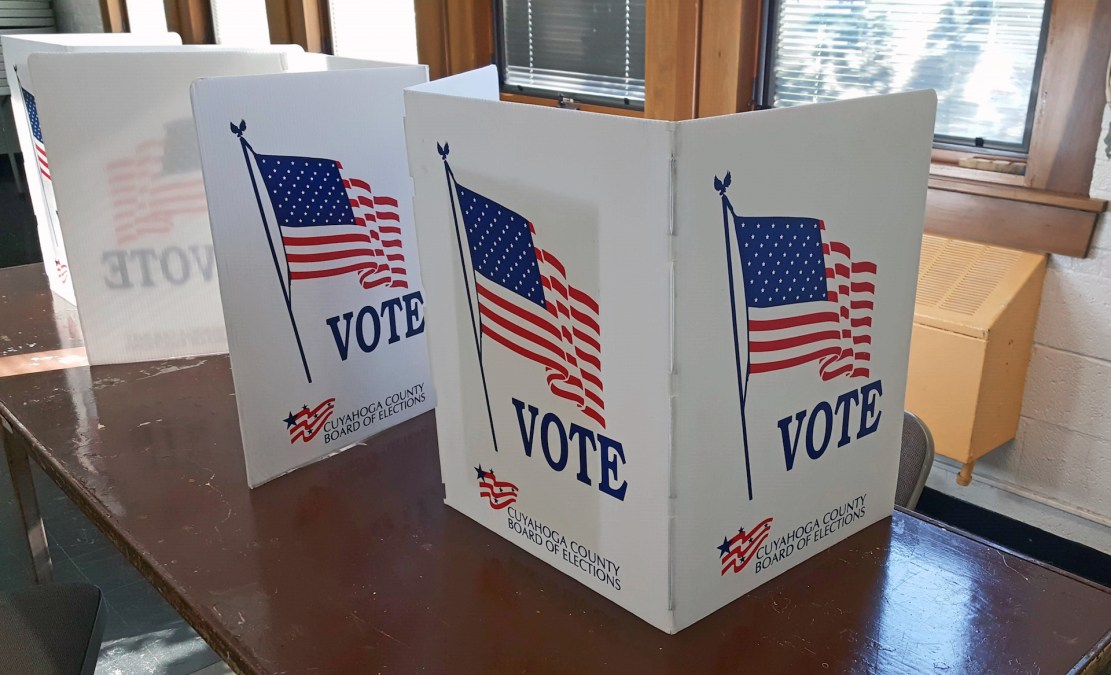 In the wake of the U.S.-Iran standoff and just weeks before the first Democratic primary, the intelligence community's lead official for election security will brief state officials on the top cyberthreats to the U.S. electoral process.
Shelby Pierson, the intelligence community's election threats executive, said that the briefing this Thursday will cover the full gamut of digital threats to U.S. elections. Among those threats is Iran, she said in a speech.
Asked if Iran is more likely to interfere in the 2020 election after the U.S. military killed Tehran's top general earlier this month, Pierson told reporters Tuesday that "it certainly is something that we're prepared for."
"As our adversaries look to the political climate … it wouldn't surprise me at all that this is part of the calculus," she added.
Pierson, who assumed her post last July, used a speech at the National Press Club in Washington, D.C., to raise awareness about digital threats facing the 2020 election.
"This is not a Russia-only problem," Pierson said at conference hosted by the Election Assistance Commission.
China, Iran, North Korea and non-state hacktivists "all have opportunity, means and, potentially, motive to come after the United States in the 2020 election," Pierson added.
Collaboration on cybersecurity between federal and state and local election officials has grown significantly since 2016, when Russian hackers probed IT systems in states across the country. State and local election officials, for example, now regularly get the type of threat briefing that Pierson will hold Thursday. But more work remains, including getting better threat data into the hands of state and local officials.
State and local officials were caught off-guard in November when Pierson's office announced a new threat-notification framework for U.S. officials to alert election administrators, the private sector, and others of foreign attempts to interfere in U.S. politics.
On a call with federal officials to learn more about the framework, some state and local officials vented or expressed confusion as to why intelligence officials were helping lead the initiative rather than their more familiar contacts at the Department of Homeland Security and the FBI.
In her speech Tuesday, Pierson looked to build bridges with election officials in the audience.
"The intelligence community hasn't taken over this topic," Pierson said. "Rather we have grown in our partnership" to bring threat intelligence to the federal and state officials responsible for securing elections, she said.
Some state officials have also expressed frustration that they haven't gotten more from classified threat briefings from U.S. intelligence agencies. Federal officials have acknowledged that the briefings need to improve.
"This is a balancing act and I recognize it's one that inevitably will leave certain parties unsatisfied," Pierson said of the challenge of disseminating threat information while protecting sources and methods.
Information sharing, of course, is not the only tool at the U.S. government's disposal to counter foreign threats to elections. The military's U.S. Cyber Command has taken an increasingly proactive role in gathering intelligence to protect elections and using hacking to disrupt foreign adversaries. Pierson appeared to welcome that.
"We would love to engage in operations that stop this activity before it even gets to U.S. shores," she said.