Charges of political hacking emerge as major German federal election approaches
Another election, another information campaign with Russian ties.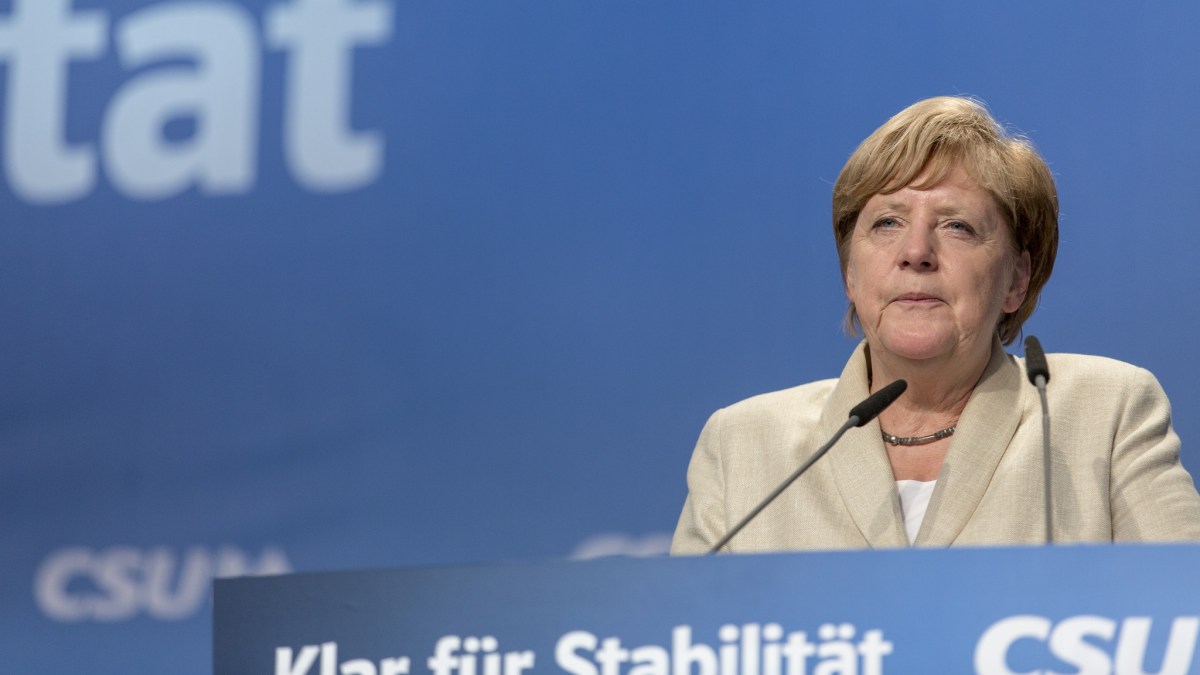 It just wouldn't be a modern day election without the possibility of cyberattacks and international conflict casting a shadow over the process.
With the German federal election approaching on Sept. 24, a political ally of Chancellor Angela Merkel said her website was the subject of around 3,000 attempted cyberattacks in the run up to Sunday's crucial televised debate. Julia Kloeckner, vice chairman of Merkel's Christian Democratic Union (CDU) party, did not explain the nature of the attacks but said "many of the senders have Russian IP addresses."
Germany's Federal Office for Information Security (BSI) confirmed to CyberScoop it is in contact with CDU over the alleged attacks but could not discuss specific details. The party did not respond to inquiries about the exact nature of the attacks. The vagueness left experts wondering if the thousands of "attacks" are actually something far less severe such as vulnerability scans or a denial of service campaign. Russia has repeatedly denied any action to influence foreign elections.
German intelligence agencies have repeated throughout 2017 that they expect influence operations from Russia during the upcoming election. The number of cyberattacks against political parties has increased in recent months in the run-up to the election, a German interior ministry spokesperson said at a news conference on Monday.
The latest polls suggest Merkel, who backs continued sanctions against Russia, could win a fourth term as German prime minister. Kloeckner has at times been discussed as a successor of sorts to Merkel.
Germany's election marks the third major European democratic contest in 2017, following French and U.K. elections that experts said would help decide the future of the European Union. French President Emmanuel Macron faced a headline-making "massive and coordinated hack" followed by leaked internal communications surfacing directly leading up that country's May election. Macron went on to win decisively.
Beyond events like big elections, a chill has descended over the whole of Europe as the continent's conflicts with Russia continue to raise tensions in the region. Latvia's top diplomat on Tuesday urged the United States to focus on Russian cyberattacks and propaganda campaigns.
"It is essential for all U.S. allies to understand the mechanics of how you combine cyberattack and then use it as [an] information weapon to influence people's opinions," Foreign Minister Edgars Rinkēvičs said, urging U.S Congress to continue investigating Russian activity during the 2016 election. "If you have hacking, fake news with a purpose, it is very difficult to react. We can find out what happened, but it is very difficult to prove. The whole law in this area needs addressing."
On the same day, Polish Prime Minister Beata Szydlo announced talks between her nation, Lithuania, Latvia and Estonia on increased security for Baltic nations bordering Russia while also calling for greater cybersecurity cooperation from the whole of the European Union and NATO.
Cybersecurity was a top priority even as Russian troops participate in war games in Belarus next week.