Democrats furious after intelligence officials cancel in-person election security briefings
There's a partisan fight over election security material as U.S. officials warn that Russia is once again interfering in the electoral process.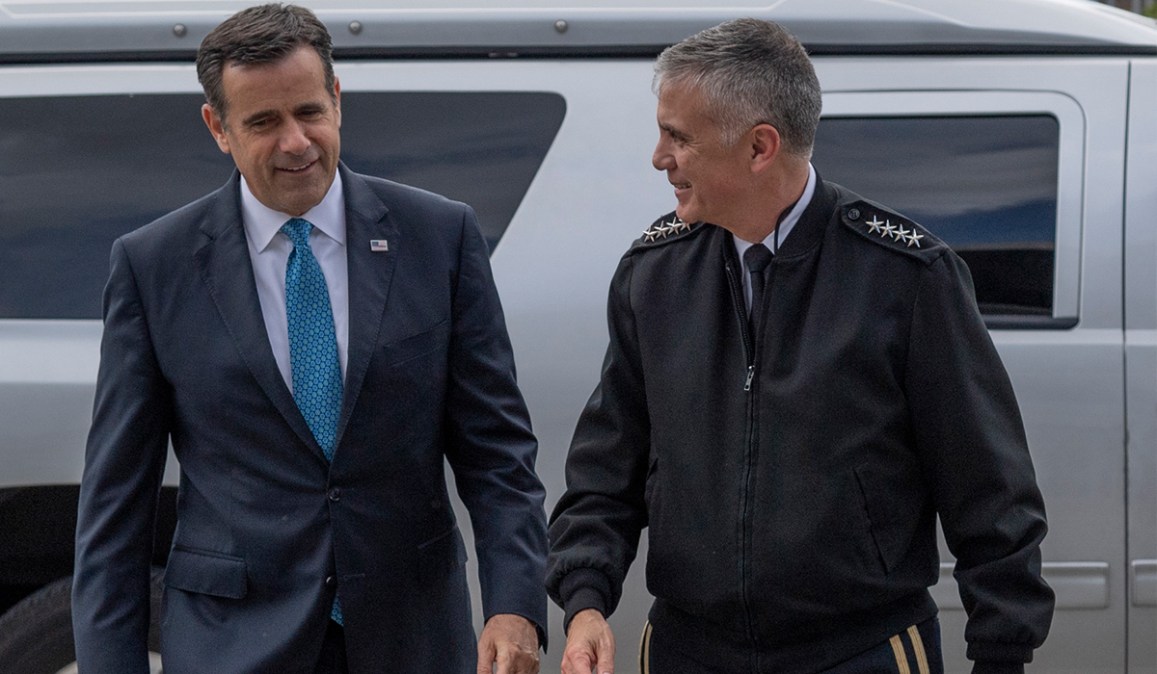 The Office of the Director of National Intelligence on Friday said it would provide election-security information to Congress through written materials rather than in-person briefings, sparking outrage among Democrats just two months before the presidential election.
In letters to the House and Senate intelligence committees, among others, Director of National Intelligence John Ratcliffe said his office would provide lawmakers with "written finished intelligence products" on foreign threats to the election to prevent leaks of classified information and ensure the materials aren't "misunderstood" or "politicized."
The move highlights the partisan fight over election security material as U.S. officials warn that Russia is once again interfering in the electoral process for the benefit of President Donald Trump. After one routine election-security briefing for lawmakers in February in which an intelligence official said Russia had a preference for Trump, the president was reportedly irate that Democrats received the information before he did. Trump replaced then-acting-DNI Joseph Maguire shortly thereafter.
As news broke over the weekend of Ratcliffe's decision, Democratic lawmakers condemned it, with Sen. Ron Wyden, D-Ore., suggesting that Congress could subpoena intelligence officials for the information.
"This is a shocking abdication of its lawful responsibility to keep the Congress currently informed, and a betrayal of the public's right to know how foreign powers are trying to subvert our democracy," said House Speaker Nancy Pelosi and Rep. Adam Schiff, chairman of the House Intelligence Committee. "This intelligence belongs to the American people, not the agencies which are its custodian."
Sen. Angus King, I-Maine, an independent on the intelligence committee, called Ratcliffe's move an "outrage — full stop," adding that a failure by policymakers to keep Americans informed of election threats is "a dereliction of our duty."
The ODNI rejected Democrats' accusation that the office wasn't adhering to its legal obligations to brief Congress.
"We are committed to meeting our statutory responsibilities and keeping Congress fully and currently informed," an ODNI official said. "We are concerned about unauthorized disclosures of sensitive information following recent briefings."
Officials at the departments of Justice and Homeland Security are expected to continue to brief lawmakers on election-security threats.
In its most detailed public statement on foreign threats to the election, the ODNI said earlier this month that China doesn't want Trump to win a second term, while Russia is using "a range of measures" to denigrate Democratic nominee Joe Biden.
You can read Ratcliffe's letters to Congress below.
[documentcloud url="http://www.documentcloud.org/documents/7048742-DNI-Letters-to-Cogress.html" responsive=true height=450]