China doesn't want Trump re-elected; Russia is denigrating Biden, US intel official says
It's the most direct statement from the intelligence community yet on foreign adversaries' preferences.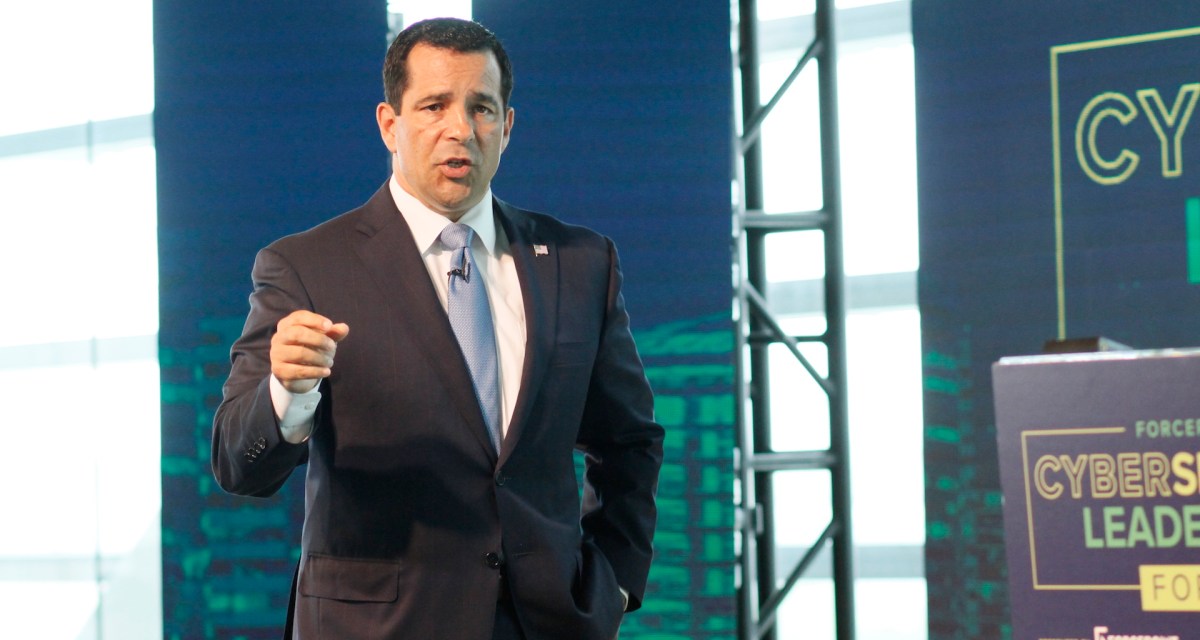 China prefers that President Donald Trump not win a second term, while Russia is working to denigrate presumptive Democratic nominee Joe Biden, a senior U.S. intelligence official said Friday in an unusually direct statement on election interference.
The Chinese government has "expanded its influence efforts" ahead of the U.S. presidential election in November, and grown increasingly critical of the Trump administration's response to the coronavirus and its closure of the Chinese consulate in Houston, said William Evanina, head of the National Counterintelligence and Security Center.
Moscow, meanwhile, has used "a range of measures" to try to sully Biden's candidacy, Evanina said, in line with Russia's criticism of Biden when he was vice president. "Some Kremlin-linked actors are also seeking to boost President Trump's candidacy on social media and Russian television," Evanina said.
The Iranian government, for its part, has looked to undermine U.S. institutions and Trump, and sow divisions among Americans, the statement continued.
Some of the foreign activity aimed at U.S. politics has involved hacking. In June, a cybersecurity specialist at Google revealed that Chinese hackers had targeted the Biden campaign, while Iranian hackers had gone after Trump campaign officials. There was no evidence the hacking had been successful.
Evanina's statement came with a general warning that foreign actors may "seek to compromise our election infrastructure for a range of possible purposes, such as interfering with the voting process, stealing sensitive data, or calling into question the validity of the election results." However, Evanina said, "it would be difficult for our adversaries to interfere with or manipulate voting results at scale."
Russian intelligence officers conducted a sweeping intervention in the 2016 U.S. election, using hacked emails and disinformation to undermine Hillary Clinton's candidacy. The Russian hackers also probed state IT systems across the country. In the years since, Department of Homeland Security and FBI officials have worked with election officials to bolster the security of their systems.
"The threat information shared today is serious and troubling, but Americans should rest assured that we are working to ensure our elections remain secure," Chris Krebs, head of DHS's Cybersecurity and Infrastructure Security Agency, said in a statement.
Senators call for more election security info to be made public
Friday's announcement was blunter than a statement on election interference that Evanina made in July, which did not mention either Trump or Biden. Senior Democratic lawmakers blasted Evanina for not being more specific in that statement.
Sen. Mark Warner of Virginia, the top Democrat on the Senate Intelligence Committee, welcomed the additional details Evanina gave the public on Friday.
"Evanina's statement highlights some of the serious and ongoing threats to our election from China, Russia, and Iran," Warner said in a joint statement with Sen. Marco Rubio, R-Fla., the committee's acting chairman. "Everyone — from the voting public, local officials, and members of Congress — needs to be aware of these threats."
Intelligence officials have in recent weeks giving classified briefings to lawmakers on election interference threats.
"We believe more of the information that was made available in these briefings can, and at the appropriate time should, be shared with the voting public, and we encourage the intelligence community to do so in a manner that protects the sources and methods used to collect such information," Rubio and Warner said.
Other senior Democratic lawmakers, however, were still not satisfied with Evanina's statement. "Unfortunately, today's statement still treats three actors of differing intent and capability as equal threats to our democratic elections," said Speaker of the House Nancy Pelosi and Rep. Adam Schiff of California, chairman of the House Intelligence Committee.