Election Assistance Commission pleads for more money in Senate hearing
EAC chairwoman Christy McCormick said during a Senate Rules Committee hearing Wednesday that the commission has seen its budget halved from where it was in 2010.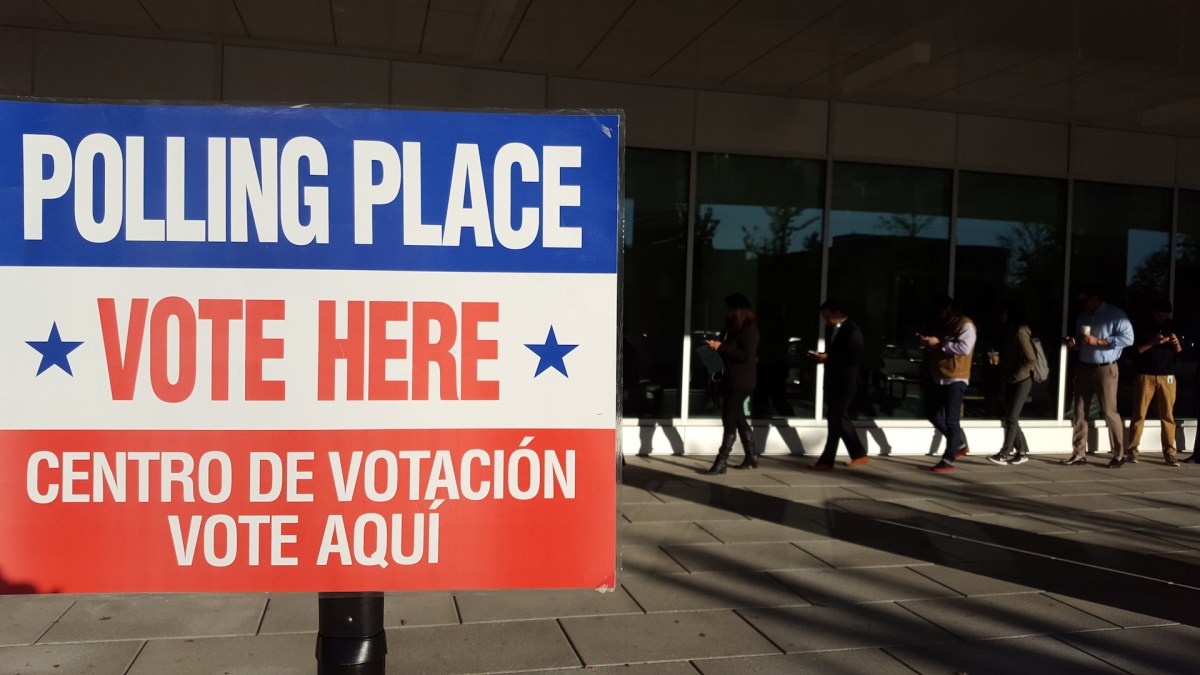 The Election Assistance Commission is straining to secure elections in advance of the 2020 cycle with its current level of funding, the organization's leadership told lawmakers Wednesday during a hearing on Capitol Hill.
EAC chairwoman Christy McCormick said during a Senate Rules Committee hearing on election security that the commission has seen its budget halved from where it was in 2010, despite the fact that its responsibilities have greatly increased since the 2016 election.
"That's unbelievable," Sen. Angus King, I-Maine, said of the cuts. "That's like cutting the budget of the fire department in the middle of a five alarm fire. We've never had such a serious attack on our political systems that we've had in the last three years and your budget is 50 percent what it was."
All four EAC commissioners who testified Wednesday agreed that information sharing with local election officials needs to improve in advance of the 2020 elections. Two big improvements that were recommended were clearance to hiring more people and faster ways to get employees through the security clearance process.
States are currently working to get officials clearances in order to access information that will help them address possible threats, including those to election infrastructure. But commissioners themselves only received their clearances — which are only interim — earlier this year.
"We have additional requirements now that we did not have in 2009 and 2010, including the election security piece," McCormick said. "Right now, we are taking from other parts of our mission to cover those areas that we are not funded to do. But we'd like to hire more staff and create more programs that would benefit states and localities in supporting election security."
EAC Commissioner Benjamin Hovland pushed lawmakers for money to raise staffing back to 2010 levels.
"What we need is an investment from Congress to do that work," Hovland said.
Among other things, the EAC has concentrated on helping states handle possible interference ahead of future elections. U.S. intelligence officials have repeatedly warned that Russia may try to interfere in U.S. elections for the foreseeable future. Just last month, FBI Director Christopher Wray said that 2018 was just "a dress rehearsal" for possible misinformation efforts in 2020.
Earlier this week, Florida Gov. Ron DeSantis revealed that hackers linked to the Kremlin attacked two Florida counties in the 2016 presidential election.
Sen. Roy Blunt, who is the committee chairman, told CyberScoop he is trying to find a way to get the commission more money.
"I'm certainly supportive of talking about what they do with staff that they have…I'm very interested in … looking at what their justifiable needs are, seeing what we can do to properly fund them," Blunt, R-Mo., said after the hearing.
During the hearing, Sen. Amy Klobuchar, D-Minn., took aim at President Donald Trump's 2020 budget proposal. The president's requested budget cuts EAC funding by $855,000. The 2020 budget proposal includes $10,495,000 for the EAC.
"The fact remains that it is half the level … and then the administration — knowing that we have a quorum [of commissioners] and knowing that we are in this situation … now the administration is working to cut it another 1 million," Klobuchar said.
When asked about the EAC budget, a senior administration official told CyberScoop that it "takes election threats seriously."
"Voting is one of the most important rights of American citizens," the official said.
Some lawmakers have pushed for a boost of EAC funding so it can hire more technology experts — Klobuchar has recently pushed the Senate Appropriations Committee to include an additional $250 million in grant funds.
But some recent legislative efforts to secure America's elections have not gone very far. The Secure Elections Act, which would have mandated paper backups of votes and bolstered auditing of election results, died following criticisms from the White House, Klobuchar told NPR.
Sen. James Lankford, R-Okla., has said he is working to reintroduce the bill, but Blunt said Wednesday the chamber probably won't be voting on any election security legislation for the time being.