Flagship election security bill gets a companion in the House
The Secure Elections Act would let states to replace outdated machines, among other forms of assistance from the federal government.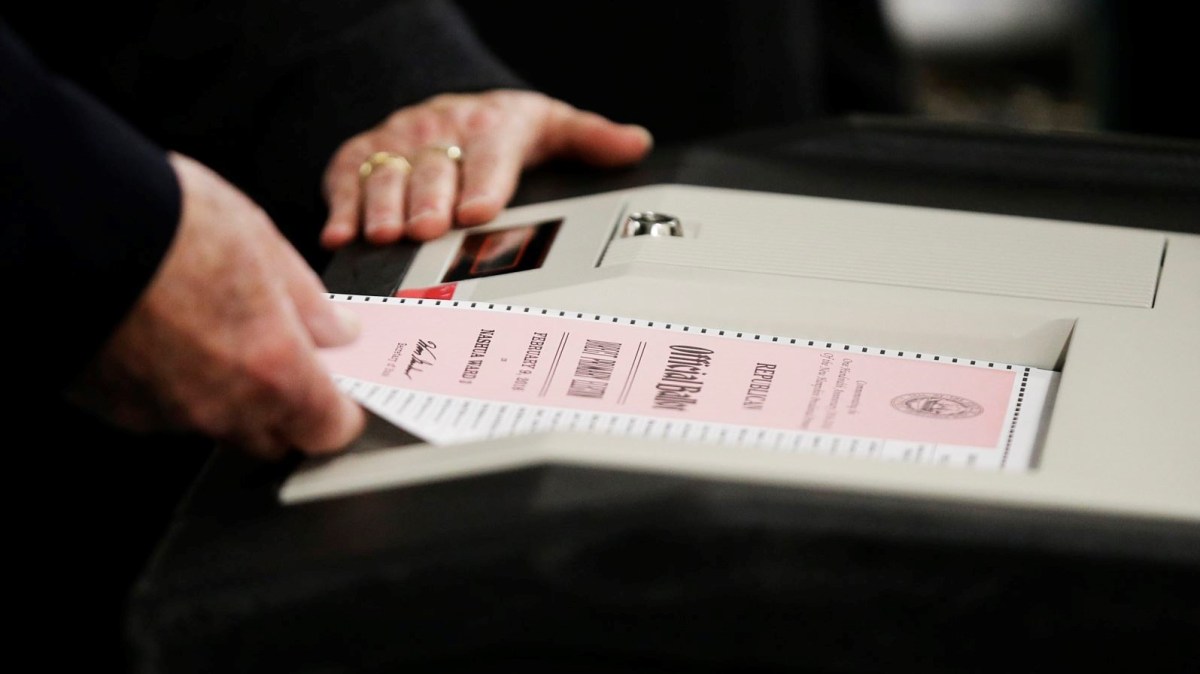 A bipartisan group of House lawmakers introduced a bill Friday that aims to assist state governments in their election security efforts and boost cooperation between the federal and state officials on the issue.
The bill shares the name of a companion bill in the Senate, the Secure Elections Act, which senators from both major parties have been pushing along for months. The House version was introduced by four members of the Intelligence Committee: Trey Gowdy, R-S.C.; Tom Rooney, R-Fla.; Jim Himes , D-Conn. and Terri Sewell, D-Ala.
Like its Senate counterpart, the House bill would allow state and local election offices to apply for federal grants to replace paperless, electronic voting machines. Security experts and election integrity advocates say these machines are vulnerable targets to hacking because they don't leave a paper trail that can be used to verify each vote.
The bill also would facilitate the process whereby the federal government shares critical information with lower jurisdictions about cyberthreats to election systems. It directs the Department of Homeland Security, which is already dedicating significant attention to cross-level election security cooperation, to expedite the process of giving state officials proper clearance to receive classified information necessary to protect election systems.
Officials have said that the agency has sometimes given state officials single-day read-ins to share classified information even if the officials don't have proper clearance.
The bill comes amid concern over the possibility of foreign cyber-activity targeting the upcoming general election. Lawmakers cited the conclusion of several agencies and congressional committees that Russia targeted U.S. election infrastructure on a number of fronts in the 2016 election.
"Hostile foreign actors have attempted and will continue to attempt to undermine the fundamentals of our democracy by attacking our electoral process," Gowdy said in a statement. "It is our responsibility to take every precaution necessary to safeguard our elections and ensure no vote count is ever interfered with."
The bill's sponsors said that the legislation is needed so that states don't have to go it alone in defending their election systems — which includes everything voting machines, registration databases, tabulation systems, results reporting sites and other components — from potential cyberthreats.
"Free and fair elections are the bedrock of our democracy," Himes said. "This bipartisan legislation will ensure that the first line of defense – those on the frontlines of administering elections – have the information, modern equipment, financial resources and federal support needed to protect our elections."
In the Senate, the other version of the Secure Elections Act has seen steady progress as well as roadblocks. Sens. James Lankford, R-Okla. and Amy Klobuchar, D-Minn.'s first iteration of the bill, introduced in October 2017, was scrapped when it didn't amass support. They reintroduced it in March with support from the Senate Intelligence Committee's leadership. A push to attach the bill to the annual National Defense Authorization Act failed, but a few new co-sponsors have trickled in since then.
Politico first reported on the bill.
You can read a draft of the House bill below.
[documentcloud url="http://www.documentcloud.org/documents/4741528-Secure-Elections-Act-H-R-6663.html" responsive=true sidebar=false]